Nice Casino & Gambling Information
Tuesday Mar 11th, 2014
This page in the World Casino Directory is all about Nice casinos and gambling in the city of Nice. The city of Nice is located within France.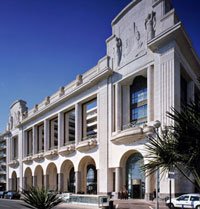 Nice has 2 casinos. Our database says there are 303 gaming machines in Nice, and 39 total table games.

Click here for a complete list of casinos in Nice. Out of 175 cities in France with legalized gambling, Nice ranks number 3 in number of casinos.Also, you can take a glance at our map of Nice casinos. Also available are real-time weather and long-range forecasts for Nice.
Nice Hotels & Lodging
Are you coming to Nice, France soon? The next time you need hotel rooms in Nice hotel casinos, make sure you book them with World Casino Directory for excellent rates. View the list of hotels in Nice you can reserve via our hotel reservation system, simply click here:
Nice hotels
. See photos of Nice casino hotels and available rooms before you make your reservations. We thank you for supporting World Casino Directory by booking with us.