Bahamas Casinos
Up and Coming Bahamas Casinos

Opens June 1st, 2016
Bahamas Casino List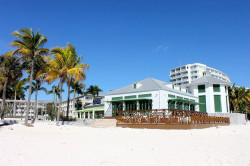 Freeport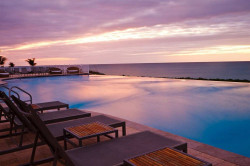 Alice Town

Nassau Opens June 1st, 2016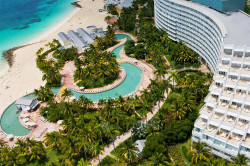 Lucaya
Top Online Casinos
Casinos and Gambling Facts
Bahamas is a country in Caribbean with legal gambling. Bahamas is divided into islands and then cities. There are 5 states with gambling facilities in Bahamas which have 7 legal gambling facilities available in total.

The types of gambling available in Bahamas are: casinos, sportsbetting parlours.

The largest of the islands in Bahamas is New Providence with 2 gambling facilities, 240 tables games, 2,350 gaming, slot, and video poker machines. The largest gambling city in Bahamas is Nassau, New Providence with 3 gambling facilities, 240 tables games, 2,410 gaming, slot, and video poker machines.
The largest casino in the entire country of Bahamas is The Baha Mar Casino and Hotel which is located in Nassau, New Providence. The Baha Mar Casino and Hotel has 150 table games, 1,500 gaming and video poker machines.
Bahamas Casino Stats
| | |
| --- | --- |
| Casinos: | 7 |
| Cities with Gambling: | 6 |
| Sportsbetting Parlours: | 2 |
| Casino Hotels: | 16 |
| Venues: | 2 |
| Restaurants: | 21 |
| Table games: | 308 |
| Slot machines: | 2,985 |
| Poker tables: | 1 |
| Minimum Bet: | $0.01 |
| Maximum Bet: | $10,000 |
| Total Casino sq/ft: | 276,875 sq/ft |
| Total Convention sq/ft: | 255,000 sq/ft |
Bahamas Casino Gambling Review
Bahamas Casinos and Gambling
Country update from World Casino Directory and Scarab news: After many years of little change since gaming was legalized there have been quite a few changes in the Bahamas. Atlantis continues to grow in both area and profits but in the rest of Paradise things are changing in the Gaming world.

Bahamas is only a 30 minute flight away from America and has many Islands. Casinos have now spread finally to what is known as the family islands with the opening of Pinnacle Entertainment, Inc's, "The Casino at Emerald Bay" at the Four Seasons Resort Great Exuma. Ministers have recently reported that more casinos may open in the family islands, although casino projects at Club Med and in Bimini and Andros never came to fruition. No one knows if the "Moon" casino resort will ever happen.

In the second island of Freeport it has to be questioned if any casinos will remain open after the double whammy of the Royal Oasis closure and the announcement that the newly opened Isle of Capri casino at Our Lucaya may close. Both of these operations were severely affected by hurricanes in the last 2 years. Recent news is that a new owner has been found for both properties. Royal Oasis needs a great amount of rebuilding but the new owners can move straight in to the Isle's property.

On the main island of New Providence the Crystal Palace casino is in the hand of new owners, Bahamar Development. Having visited the management we were quite impressed by the vision they had and a few months later it seems they are on course to maybe one day rival the Atlantis.

So now there are still only 4 casinos open but things are about to change soon.
Bahamas Casino Jobs
Full Bahamas Casino Jobs
Escorts and observes guests and employees, to ensure their safety and protection; Responsible for properly executing security duties on assigned shift, to...
We offer competitive pay and a comprehensive employee benefits program including medical, dental, vision, 401(k) savings plan, life insurance, long-term...
Casino gaming IT or casino marketing:. Ensure MGT delivers a quality product by accurately testing software as it is released from development....
Provide for the safety and security of guests, employees and property by patrolling and observing hotel, casino, and outdoor areas of the property....
Responsible for developing, administering and directing departmental and procedures, which ensure the proper ordering, handling, and storage of all supplies on...
Bahamas Rating
4.0 / 5
Browse Bahamas by state/province
Bahamas Gambling