West European Casinos and Gaming Guide : Saturday Mar 08th, 2014
To see a list of West Europe casinos, select a country from the countries list on your left. Only countries in Western Europe with gambling (casinos, pari-mutuel, poker) are listed.
Visit West Europe Gambling Forums or click here for popular casinos in West Europe or online gambling in Western Europe.
This section of World Casino Directory deals specificially with West Europe casinos and gambling. The continent of Western Europe has 20 countries with casinos in them and 4 countries with pari-mutuel facilities in them, including horse racing and dog racing or the newer racinos which have slots or video poker terminals within reach of the gamblers. Click the following articles for a run-down on specific gambling in this continent. West Europe Poker for the poker guide, or Western Europe Lottery for East Europe lottery results and lottery information and last but not least visit this page for the current gambling news in Western Europe.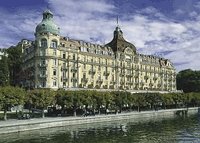 Largest Casino in Western Europe
In Western Europe you will find the country of
France
to have more casinos than any other country in Western Europe, with 189 casinos and 15381 slots.
The largest casino in the continent of Western Europe is
Le Café de Paris
which is located in
Monte Carlo
,
Monaco
.
Le Café de Paris
has 15 table games and 1200 casino slot machines / video poker games (or other video terminal gaming machines).
Gambling in West Europe Casinos
European Casinos are usually divided up into Western Europe Casinos and Eastern Europe Casinos. We have European casinos broken down that way in our gambling forums, but here you'll need to look up the countries in alphabetical order.
West Europe Casinos
Casinos in West Europe are quite prevalent and today attract many gamblers from across the world. The rich gamble at these well known international casinos and generate much income for the countries. When we speak of West Europe casinos we include the countries and gambling halls: Iceland casinos, Swedish Casinos, Norwegian Casinos, Finish Casinos, Estoria Casinos, Latvian Caisnos, Lithuanian Casinos, UK Casinos, German Casinos, Luxemburg Casinos, Italian Casinos, Spanish Casinos, Portugal Casinos and up to Macedonia. Here is an overview of the industry in western parts of Europe.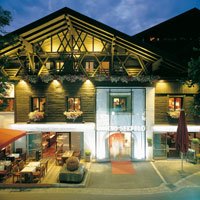 Locations to gamble at in Western Europe
Interested tourists can opt for one of the many casino locations in West Europe to gambling at. Popular places in Sweden include Casino Cosmopol in Gothenburg, Malmo, Stockholm and Sundsvall. Germany has over 126 casinos in Berlin, Baden-Baden, Bremen, Dresden etc. It also has cruise ships in the Neu-Isenberg called the A'ROSA - A'ROSA BLU. Luxemburg has one casino called Casino 2000 at Mondorf-les-Bains. Over 200 casinos are present in UK at Aberdeen, Birmingham, Edinburgh, Cardiff, Coventry and most importantly in London and Manchester.
West Europe Gambling
While there is little chance of winning, gambling in West Europe is catching on. Lotteries in Germany touched record highs of 25 million Euros in December 2004, a figure that is on the rise. Also the online gambling industry in UK in the island of Alderney will continue to flourish in 2006 with many companies expressing interest in the same. It already has two electronic betting licenses, 14 interactive gaming licenses and one bookmakers license in use. Also, Britain will now soon have its own super casino, a title for which the various casinos are vying.
Pari-Mutuel gambling in Europe
The west Europe betting market in general, and the German betting market in specific is on a growth curve. The market currently accounts for 5%-10% of the total German gambling market with over 70% of sales being recognized by private operators. The locations for horse racing include tracks in Sweden at Sundbyholms Travet in Eskilstuna and the Taby Racecourse in Taby. Germany is popular for horse tracks present in Bad Doberan, Baden-Baden, Bremen, Beckingen, Dortmund, Dresden and Cuxhaven to name a few places. Horse track racinos in the UK are present in Manchester.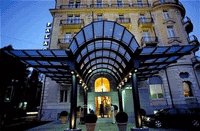 West Europe Poker / Hold'em Scene
Poker is also widely enjoyed and appreciated with two poker tournaments now being organized in Sweden by PokerRoom.com, one of the world's largest online poker sites. These are meant to benefit the victims of the devastating tsunamis in Southeast Asia. Incidentally PokerRoom.com is based in Sweden. Online poker is prevalent in UK also with people placing bets up to $1 million also.