Finland Casinos
Finland Casino Map
up to

test
Loading...
There are no available casinos for requested criteria.
Something went wrong. Please try again later.
Casino is closed



About Finland Gaming
Casinos in Finland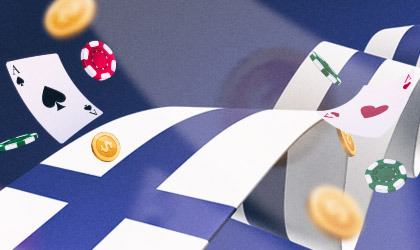 Curious about gambling in Santa Claus' homeland? You've come to the right place! Finns have a strong affinity for various casino games such as slots, roulette, and blackjack. Consequently, it is not surprising that the number of iGaming enthusiasts in Finland is consistently growing. Furthermore, the funds generated from gambling activities contribute to the betterment of society by supporting fields like science, public health, education, and other sectors.
The Finnish iGaming market is dominated by two major companies, Veikkaus Oy and PAF, which hold a monopoly. Veikkaus, a company wholly owned by the Finnish state, controls the operation of both land-based and online casinos in mainland Finland. On the other hand, PAF governs the physical and online gambling activities in the autonomous region of Åland Islands.
So, it's not so hard to find land-based casinos in Finland, as there are not so many of them. The most famous are Casino Helsinki, Casino Tampere, and PAF Casino.
Casino Helsinki is a renowned land-based casino in the heart of Helsinki. It has been operating for over 30 years and has established itself as one of the premier gambling destinations in the country. The casino offers its visitors a wide range of gambling services and entertainment options.
At this gaming parlor, you can find a diverse selection of casino games to suit various preferences. They offer traditional table games such as Blackjack, Roulette, Baccarat, and Poker, along with various slot machines. The casino provides a vibrant and exciting gaming atmosphere, ensuring a thrilling experience for both seasoned players and newcomers.
In addition to the gambling facilities, Casino Helsinki often hosts live entertainment events, including concerts, shows, and performances. These events add to the overall experience and provide visitors with a well-rounded entertainment package.
The casino is also known for its commitment to responsible gambling practices. They have implemented measures to promote safe gambling and assist those experiencing gambling-related issues. Casino Helsinki works closely with various organizations to support and guide individuals in need.
Overall, Casino Helsinki offers a comprehensive gambling experience in a central location within the city. Whether you are a seasoned gambler or just looking for a fun night out, the casino has something to offer for everyone.
The next casino is Casino Tampere, a December 2021 addition to the Finnish gambling market owned by Veikkaus Oy. The casino is rapidly gaining popularity as a must-see attraction. It is a contemporary casino with state-of-the-art facilities. While it may not boast as wide a range of games as in Helsinki, players can still expect a fantastic gaming experience with many exciting titles to choose from.
The premises feature 120 slot machines across a spacious 20,000-square-foot area and 34 tables where players can test their skills and luck against fellow gamers. Poker enthusiasts will be especially pleased to discover separate dedicated rooms for their beloved game and all kinds of players will find enjoyment at Casino Tampere.
It is worth mentioning that the casino doesn't provide accommodation. Nonetheless, the location is perfect, situated beside the Nokia Arena. Visitors can indulge in a wide selection of restaurants and bars when they need a break from the action, and shopping enthusiasts will not be disappointed with the nearby malls. Several luxurious hotels are also available for those wishing to prolong their stay.
Casino Tampere follows the responsible gambling practices pioneered by Casino Helsinki, including implementing loss limits. All proceeds from gambling are also directed to charity.
PAF Casino is located in the Åland Islands, in Mariehamn, and is under the jurisdiction of the PAF company. Serving as the sole land-based casino in this region, it offers an exceptional gaming experience. The establishment presents a diverse range of casino games, with slot machines dominating the selection. Additionally, players can indulge in classic games like Blackjack, Baccarat, and Roulette. While cash poker games are not available, several variations of poker can be found.
The PAF casino caters to players of all budgets, with minimum stakes starting as low as $1. High rollers, on the other hand, have the opportunity to wager substantially larger amounts. In line with its commitment to responsible gambling, PAF enforces limitations on the maximum losses a player can incur while playing casino games.
Similar to Casino Helsinki and Tampere, PAF Casino allocates a portion of its profits to charitable causes. As a result, players may find solace in knowing that their funds will contribute to a worthy cause, even if luck isn't on their side!
We must also mention Feel Vegas entertainment clubs, a Veikkaus Oy division. These clubs offer a combination of international gaming entertainment and restaurant services. They provide diverse games, including traditional casino games, Veikkaus Betting Products, and Lotteries. Each Feel Vegas club features a broad selection of both international and domestic games, alongside more than 50 slot machines.
Online Gambling in Finland
In Finland, players have a various options when it comes to both land-based and internet-based casinos. They have the opportunity to discover the top Finnish online casinos through several excellent websites, as approximately one-third of gambling in Finland takes place online.
It's important to note that Finland has also established an online gambling platform known as Veikkaus.fi, which offers various online casino games, poker, sports betting, and lottery options.
Nonetheless, the gambling industry, whether it be online or land-based, is subject to strict regulations and limitations in Finland. Both sectors are controlled exclusively by the state-owned enterprise Veikkaus Oy within Finland, while the autonomous Åland Islands are governed by PAF.
Although the state monopoly extends to internet gambling, individuals from Finland are not prosecuted for participating in foreign gambling websites. These platforms, licensed and registered in other countries, are exempt from domestic restrictions that apply to local companies.
Finland Casinos and Gambling Facts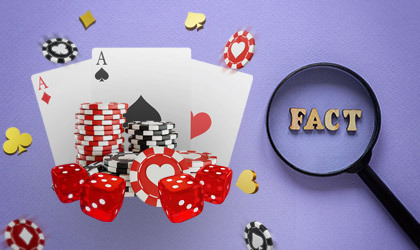 Finland is a country in Western Europe with legal gambling. As we mentioned before, it has a state-run monopoly on gambling activities, and the only legal land-based casinos in the country are operated by a government-owned company called Veikkaus. Currently, the three largest casinos in Finland are located in Helsinki, Tampere, and Mariehamn (Åland Islands). These casinos offer a range of table games, slot machines, and other gambling options.
The types of gambling available in Finland are casinos, horse racing, lottery, and sports betting.
Approximately 50 Finnish cities are located near the 87 legal brick-and-mortar casinos in the country. Among these cities, Espoo is the largest gambling city, boasting more than five casino establishments. As for the biggest individual casino, that title belongs to the abovementioned Grand Casino Helsinki.
In addition, Veikkaus Oy allows private companies to obtain licenses as lottery retailers, which grants them official authorization to sell Veikkaus Oy's gambling products. They can even obtain licenses specifically for bingo operations. These bingo companies are even permitted to operate bingo clubs that feature gaming machines, functioning similarly to mini-slot halls.
History of Gambling in Finland
The history of gambling in Finland dates back several centuries, more accurately, since the 17th century. However, until the late 1960s, all forms of gambling were illegal in the country. In 1966, the Finnish government established a national lottery known as Veikkaus, which became Finland's sole operator of all legal gambling activities.
The first legal casino in Finland, Casino Helsinki, was opened in 1991. It is owned by Veikkaus and is located in the capital city of Helsinki. The casino quickly gained popularity and became a prominent gambling destination in the country.
In recent years, there has been some criticism of the state monopoly on gambling in Finland, with some arguing that it violates EU competition laws. Nevertheless, the Finnish government continues to support the monopoly, citing the need to protect citizens from the negative effects of gambling addiction.
Finland Casinos and Gambling Facts
Finland is a country in Western Europe with legal gambling. There are 8 cities with gambling facilities in Finland which have 16 legal gambling facilities available in total.

The types of gambling available in Finland are: casinos.

The largest gambling city in Finland is Espoo with 5 gambling facilities, 6 tables games, 100 gaming, slot, and video poker machines.
The largest casino in the entire country of Finland is Casino Helsinki which is located in Helsinki. Casino Helsinki has 30 table games, 7 poker tables, 300 gaming and video poker machines.
Review Country

lars
Posted on March 26th, 2017


+1 votes