Western Europe Casinos
For a list of casinos in a specific country of Western Europe, select a country from the list below. Only countries in Western Europe with gambling or casinos are listed.
Casino is closed



Western Europe Casinos and Gaming Guide
This section of World Casino Directory deals specifically with West Europe casinos and gambling. The continent of Western Europe has countries with casinos in them and countries with pari-mutuel facilities in them, including horse racing and dog racing or the newer racinos which have slots or video poker terminals within reach of the gamblers. Click the following articles for a run-down on specific gambling in this continent. West Europe Poker for the poker guide, or Western Europe Lottery for East Europe lottery results and lottery information and last but not least visit this page for the current gambling news in Western Europe.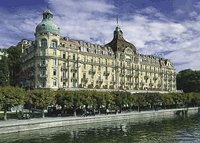 Gambling in West Europe Casinos
European Casinos are usually divided up into Western Europe Casinos and Eastern Europe Casinos. We have European casinos broken down that way in our gambling forums, but here you'll need to look up the countries in alphabetical order.
West Europe Casinos
Casinos in West Europe are quite prevalent and today attract many gamblers from across the world. The rich gamble at these well known international casinos and generate much income for the countries. When we speak of West Europe casinos we include the countries and gambling halls: Iceland casinos, Swedish Casinos, Norwegian Casinos, Finish Casinos, Estonia Casinos, Latvian Caisnos, Lithuanian Casinos, UK Casinos, German Casinos, Luxemburg Casinos, Italian Casinos, Spanish Casinos, Portugal Casinos and up to Macedonia. Here is an overview of the industry in western parts of Europe.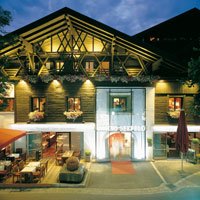 Locations to gamble at in Western Europe
Interested tourists can opt for one of the many casino locations in West Europe to gambling at. Popular places in Sweden include Casino Cosmopol in Gothenburg, Malmo, Stockholm and Sundsvall. Germany has over 126 casinos in Berlin, Baden-Baden, Bremen, Dresden etc. It also has cruise ships in the Neu-Isenberg called the A'ROSA - A'ROSA BLU. Luxemburg has one casino called Casino 2000 at Mondorf-les-Bains. Over 200 casinos are present in UK at Aberdeen, Birmingham, Edinburgh, Cardiff, Coventry and most importantly in London and Manchester.
West Europe Gambling
While there is little chance of winning, gambling in West Europe is catching on. Lotteries in Germany touched record highs of 25 million Euros in December 2004, a figure that is on the rise. Also, the online gambling industry in the UK on the island of Alderney will continue to flourish in 2006 with many companies expressing interest in the same. It already has two electronic betting licenses, 14 interactive gaming licenses and one bookmaker's license in use. Also, Britain will now soon have its own super casino, a title for which the various casinos are vying.
Pari-Mutuel gambling in Europe
The west Europe betting market in general, and the German betting market in specific is on a growth curve. The market currently accounts for 5%-10% of the total German gambling market with over 70% of sales being recognized by private operators. The locations for horse racing include tracks in Sweden at Sundbyholms Travet in Eskilstuna and the Taby Racecourse in Taby. Germany is popular for horse tracks present in Bad Doberan, Baden-Baden, Bremen, Beckingen, Dortmund, Dresden and Cuxhaven to name a few places. Horse track racinos in the UK are present in Manchester.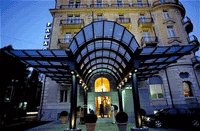 Pari-mutuel

Horse racing is held in nearly all countries in Western Europe and many of the most famous races in the world are held here, races such as the "Arc de Triomphe" in France and the Epsom Derby in England. Ireland has a rich history of horse racing of all kinds, including point to point, flat and jump racing. Many Irish owners normally desend on the Cheltenham festival in England and usually take a majority of the races.
The English Derby is probably the most prestigious race on the continent but there are also Derbys in Italy, Austria, Denmark, Germany, Ireland, Spain, Sweden, and Switzerland.
Steeplechase racing is a less popular form of racing and is mainly held in just the UK, France, Ireland and Italy. Two of the world famous steeplechase races are the Grand National and the Cheltenham Gold Cup.
Betting offices abound on Europe's streets in nearly every country and Europe is home to some of the world's largest betting shops, (Bookies). Some of the biggest bookmakers in the world are based in Europe such as Ladbrokes and Corals.
There are many associations in each country and Jockey Clubs, the English Jokey Club is over 250 years old.
Greyhound racing is by far the most popular in the UK and Ireland, the first attempt at Greyhound racing was in England in 1876. On the continent countries who are members of the Continental Greyhound Racing Confederation http://www.cgrc-europe.com include Denmark, Finland, Netherlands, Belgium, Germany, Sweden, Switzerland and Cyprus. Tracks in some of the CGRC member countries are often seasonal only. The oldest and biggest track operator in Europe is the GRA Limited (Greyhound Racing Association) . In 1926 the GRA staged Great Britain's first ever race at Belle Vue, Manchester watched by a crowd of 1700 people. Today, with a turnover of £28 million, GRA has six stadiums at Oxford, Wimbledon, Portsmouth, Hall Green and Perry Barr in Birmingham and the original Belle Vue.
The Basque region which covers both France and Spain is the birth place of the game Jai Alai and many towns in the region have their own teams and frontons. The game is called pelota vasca in Spain but the Western Hemisphere name of Jai-alai, which is Basque for "merry festival". was given when it was introduced in Cuba. Jai Alai also has a strong support base in Italy.
Gambling Law
Gambling Laws in Western Europe
Gambling in West Europe is not just catching on but is also regulated by laws; rather almost all the countries are following a strict regulation around the activity. For instance the online gambling industry in UK has two electronic betting licenses, 14 interactive gaming licenses and one bookmaker's license in use at present.
Gambling in Western Europe
Western Europe is a continent where the gambling industry has not only thrived successfully, but also is in the process of continuous evolution. In the great expansion of Western Europe, 20 countries possess casinos and 4 countries offer pari-mutuel facilities that include horse racing, dog racing or the newer Racinos that also own slots and video poker terminals for the benefit of players.
Casinos in Western Europe
Casinos in the continent of Western Europe attract quite a number of tourists and gamblers from different parts of the world. These casinos are much popular in the international arena. Different casinos located in different countries are a rich source of revenue for the respective countries. Countries in West Europe which appreciate the gaming industry include Estonia, Finland, France, Germany, Iceland, Italy, Latvia, Lithuania, Luxemburg, Macedonia, Norway, Portugal, Spain, Sweden, and United Kingdom. France has the largest number of casinos with 189 casinos and 15381 slots in Western Europe. This country also possesses the largest casino in the continent called Le Café de Paris which is located in Monte Carlo, Monaco. There are 15 table games and 1200 casino slot machines / video poker games in Le Café de Paris.
Gambling Laws in UK
One of the huge industries in UK is that of Gambling. As per the figures generated by Government, there are about 9000 licensed betting offices in Great Britain. In the years 2001 and 2002 the total amount exchanged for chips in the casinos of UK sum up to a whopping £3.5 billion. There are about 122 casinos in UK. According to the data collected by the gaming industry, the amount is almost equal to £63 billion every year. Such huge amount gave rise to new and better legislation against the background of rising profits for bookmakers.
New Gambbling / Casino Regulation and its need
The gambling bill of UK is a symbol of UK government's affirmed commitment to make Britain and gambling in Britain, modernized. This gambling bill has come into formulation due to the following reasons:
• Social acceptance of gambling (about 2 out of 3 people indulge in Lottery games)
• Gambling is now considered as a leisure activity
• Technological advances have changed the methods by which information can be processed, visually represented and conveyed. Rules from the 1960s are outdated and therefore are no more relevant
• UK business is prevented from competing with other international operators in the arena of Internet-based gaming sites
• There should be proper protection for people as the vulnerable players are exposed to high risk and there is no guarantee of high standards of social responsibility
• The proliferation of bookies' business in the area of FOBTs are indicators that the regulations need a revamp
According to the gaming act of 1968, the following forms of gaming are exempted from the general scheme of licensing and registration:
* Gaming at home

* Gaming at hotel room

* Certain minor gaming on premises licensed under the liquor licensing laws (one can bet on dominoes or play a bit of penny-ante at the pub)

However, activities like running of high stakes poker, irrespective of where it is held, may invite trouble. For instance, Poker Million, the organizers of 'The World's Largest Poker Game' had to postpone their tournament as they were concerned that the local police would disrupt the game, even though it was declared legal by the Gaming Board.


Gambling in Hotel Rooms
The main concern of the legislation it seems is to find out whether an activity is commercial operation or not. A private game is not subject to law. Therefore playing in the quiet recluse of a hotel bedroom would not be counted as one that is subjected to the law.

Since such kind of gaming is private in nature and not advertised or logged, therefore it is impossible to say how often it is actually done. Most hotel managers don't mind this activity unless they have strict religious beliefs or regulations against it.

Though no hotel (medium/ large) has any issue with gambling in hotel rooms in UK, however this is not applicable in the bars or lounges. Gambling in a bar or a lounge is not allowed as they don't have a gambling license and allowing such activities would lead them into serious troubles.


Summary of the UK gambling law
As is the case with all the laws, Gambling would be considered unlawful unless specifically permitted. Permissions are granted by license, permit, registration, or exemption.

If facilities for gambling are used or provided without appropriate permission then it is considered an offence.

Each of offence may lead to a maximum of six months in prison or fine, or both. There are two types of gaming and betting that are automatically permitted under the bill:


* private and non commercial gaming and private

* and non commercial betting

The bill also created the Gambling Commission. Gambling Commission is a new and unified regulator which takes over from the Gaming board for Great Britain and carries responsibility for the licensing regime. This commission has the powers to introduce Codes of Practice for the advantage of the gambling industry prevalent here. The Gambling Commission also has the power to prosecute to enforce the licensing regime. This also includes the granting of licenses. These are:


* Ensuring no link between gambling and crime or disorder;

* Ensuring that gambling is conducted fairly and openly; and

* Protecting children and vulnerable adults from harm or exploitation

* People under the age of 18 are not allowed to gamble

* It is an offence to "invite, cause or permit" a child (under 16s) or young person (16 and 17 year-olds) to gamble, and if a young person does gamble, he is committing an offence.

There are over 200 casinos in UK at Aberdeen, Birmingham, Edinburgh, Cardiff, Coventry and most importantly in London and Manchester. However interested tourists can opt for one of the many casino locations in West Europe to enjoy gambling.



Western Europe Stats
Western Europe Casino Stats
Countries w/ gambling:

23

Cities with gambling:

887

Total casinos:

1,796

Gaming tables:

5,898

Slot machines:

77,553

Poker rooms:

373

Sportsbooks:

52

Bingo halls:

253

Horse tracks:

13

Greyhound tracks:

3

Lotteries:

21
More Western Europe Gambling