Africa Casinos
For a list of casinos in a specific country of Africa, select a country from the list below. Only countries in Africa with gambling or casinos are listed.
Casino is closed



Africa Casinos and Gaming Guide
This section of World Casino Directory deals specificially with African casinos and gambling. The continent of Africa has countries with casinos in them and countries with pari-mutuel facilities in them, including horse racing and dog racing or the newer racinos which have slots/video poker, too. Click the following articles for a run-down on specific gambling in this continent. African Poker for the poker guide, or African Lottery for African lottery results and lottery information and last but not least visit this page for the current gambling news in Africa.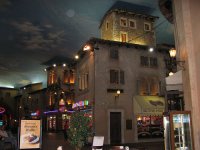 African casinos and Gambling in Africa
Everyone is well aware that that the Asian and Latin American casino markets are booming and the European, Australasian and North American jurisdictions are well known. But when it comes to African casinos we have a real dark horse here with much happening in the last few years and what seems like much more on the horizon.
Major casino companies operating in Africa
At one time Sun International owned all the casinos in South Africa and most of the ones in Swaziland, Lesotho, Botswana, Namibia and Zambia. And while Sun international still does own the majority of the 35 casinos in the expanded South African market (it disposed of its Swaziland and Zambia casinos) there are now more than ten casino groups operating on the scene and expanding as we approach 2014. Although not as big as Sun International, three companies in particular that are very ambitious and should expand fast in Africa are Peermont, Kairo International and Games World.
Most people thought when Sun International opened its casinos in Chile on the other side of the world, they would abandon Africa for richer pickings. That was not to be, and they are actually thought to be looking for more African casino acquisitions.
Peermont has built its portfolio to nine gaming properties in South Africa since Sun International lost their monopoly. Peermont has also expanded its casino operations into neighboring Botswana. Peermont operates a total of fourteen properties, nine in South Africa and five in Botswana. Together the Peermont properties offer 1592 hotel rooms, 3229 slot machines and 141 gaming tables.
Kairo International is always looking for new Africa opportunities to build up their casino portfolio. Kairo's founding directors, were in fact all ex-Sun International who had met in Southern Africa during the early Holiday Inns/Sun International gaming boom of the 1970's and 1980's. It was no surprise then that Kairo owned and managed casinos in the highly respected TGI Group Hotels which consisted of 9 operations. At present Kairo currently operates land based casino operations throughout Tanzania (since 1997), Malawi (since 2003) and Ghana (since 2004).
Dubai based Games World International (8 casinos in 4 countries), are new to the market but opening casinos fast across Africa with openings in the unusual but lucrative countries of Liberia, Cameroon, Equatorial Guinea (3 in the last half of 2013) and Djibouti.
Senator Clubs have taken over 4 clubs in Mauritius this year. Millionaires Group is an operator with big plans in Ghana and Kenya; they have three more casinos scheduled to open before February 2014.
And of course Sun International have continued their expansion in 2013 and now have casinos in five African countries plus casinos in Chile. Sun International has operations in Botswana, Lesotho, Namibia, Nigeria and South Africa.
Gambling sectors have existed in parts of Africa in various forms, be it horse racing, sports betting or casinos since the 1950's but it is really only in the last 10 years or so that regulators in these jurisdictions have been able to identify the potential these markets have.
The casino industry in Africa is growing at a dizzying pace with many analysts predicting very strong growth during 2013-2016 especially. There are new projects planned for relatively unheard places, taking the gaming industry by surprise such as Togo, Ghana, Zimbabwe, Nigeria, Mauritius and Zambia. In fact Zambia's Prime Minister called for casinos in all cities and even towns in the country as he opened the Diamond Casino in Lusaka on September 15th 2012. Zambia had only four casinos in the capital Lusaka for 20 years but now with the opening of the Diamond Casino the number of the casinos in the country stands at 22 with 15 being in Lusaka alone and another 3 scheduled to open before the start of 2014.
Yet another new Chinese casino is planned for the Angolan capital of Luanda. In this country which not long ago was racked by civil war and abject poverty even the famous Stanley Ho now has casinos. There is big oil money in not only Angola but many other African nations. Another new large scale project is Dar es Salaam in Northern Africa. Ghana like Zambia is becoming a hot spot for casino expansion and there are now four casinos in the capital city Accra and two more opening in December 2013, one in Temba, and one in Kumasi. In addition, there are another three casino projects planned in Accra in early 2014.
Africa may never become another Macau but many analysts predict it will soon be on a par with the amazing success of Latin America. Most major capitals in Africa now have up to seven casinos and new areas and special zones in and outside of the capital cities are being developed for gaming. Africa has a vast supply of rich resources such as gold, platinum, and oil - and with countries, particularly China, investing hundreds of billions of dollars here there will be an increasing demand for casinos. Not only are Chinese companies investing billions of dollars in many countries in Africa but they are bringing hundreds of thousands of their own workers which often results in many Chinese owned casinos sprouting up across Africa.
Casinos in Africa used to be thought of as being dark and uninviting places were players had little choice of games and were offered poor odds and service. Now most casinos have the latest electronic gaming, whether slots or live/hybrid games. African casinos of the present day are investing a lot of money in their casino environments and product offerings.
South Africa has the most casinos in Africa, with 37 legal casinos and around 38,000 slots in operation. Egypt is close to the number of casinos that South Africa has but the future is not so bright there with recent political uprisings and a new military government that took power in July 2013 and may take a harder line against gambling in the country.
Traditionally, markets in Africa to watch over in the last twenty years were Swaziland, Lesotho, Zimbabwe, Zambia and further north Egypt. In the last few years countries that analysts and investors have their eyes on for rapid development in the casino/gaming industry are Tanzania, Botswana, Kenya, Mozambique, Nigeria and Angola. Indian Ocean casino gambling also catches the eye with greatly increased numbers in Mauritius, Seychelles, Reunion and Madagascar. Of the afore-mentioned countries more illegal casinos are closing and legal ones opening and slot shops and low payout machines are also starting to become more popular.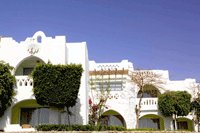 In many parts of North Africa though gambling is still not allowed due to religious beliefs although some forms of gambling exist in small forms, purely for tourists. Local nationals are not allowed to gamble in these venues that typically exist in tourist hotels. The regime changes in recent years after the often violent uprisings of the 2012 Arab Spring in some North African countries such as Tunisia have shaken investor and tourist confidence and resorts and casinos have had to close down.
With the influx of the Chinese and other ex-pats table games such as roulette and especially baccarat (the Chinese favorite by far), are easily the most popular games in Africa. Casinos are also introducing modern video slots as opposed to old stepper slots that were so popular in Africa for decades.
Casino gambling is growing faster and stronger than evern in Africa. You will find 100's of casinos here - you might wish to note that most African casinos will be found in Egypt with more than 20 casinos and South Africa with more than 40 casinos within it's boundaries.
Tourism is a big part of Africa's economy and tourist like to gamble. For the most part Africa has met the match.
Africa casinos
Casinos in Africa are on a rapid growth phase and as the sector improves, new developments legal and otherwise are fast occurring. For example, representatives of the casino sector have now signed the country's first-ever national gambling industry code of conduct, which makes Africa one of the first places globally to do so outside the U.S.A.
Africa poker / Texas Hold'em
The mind game of Poker is quite popular in Africa, especially in the southern part where the 2005 poker tour is all set to begin with national tournaments. An important association in this regard was formed in 2004 under the aegis of the South African Poker Association. It represents the interests of the country's poker gaming community and aims to set standard guidelines for all common variants of Poker, in tandem with international rules. Organizations registered with SAPA are those that have passed stringent qualifying procedures to best ensure that they abide by legal criteria; are legitimate in operations; adhere to the accepted set of rules and enjoy good reputation.
Africa gambling
Gaming is most popular in South Africa and the listed gaming groups include Sun International, Gold Reef Casino Resorts, and Peermont Global, amongst others. The Casino Association Casa represents South Africa's licensed casino industry. In a short span of eight years, the new industry has been responsible for generating more than R12-billion in new investment in all nine provinces, adding over R36-billion to GDP in terms of economic multipliers.
Popular countries in Africa to gamble
The popular countries in Africa for gambling include Botswana, Egypt, Cameroon, Ghana, Morocco, Namibia, Zimbabwe and Uganda to name a few. The Raineau group is an international group of gaming and resorts and has three operations in Egypt. As per the Botswana casino control board there are 8 casinos operating in the country, among which the two largest ones are the Gaborone Sun and the grand palm.
Africa Pari-mutuel wagering
In pari-mutuel wagering, people bet against each other, rather than the house, and thus the odds are set by the level of betting on each entry. Pari-mutuel wagering is most commonly associated with horse racing and dog racing, but can be applied to various other events also. The Ivory Coast lottery is the only one in sub-Saharan Africa that has a PMU system using information technology. At other places the process is all done by hand. Besides this, all pari-mutuel bets in South Africa are commingled into single national pools under the banner of Saftote.
Other tourist activities in Africa
Besdies gaming, Africa has many activities to offer touristers. People who visit can choose to visit the over 20 national parks, have a dip at the exotic beaches, visit the wine estates or the many nature reserves, the continent has to offer. One can also experience the diversity in lifestyle with the hustle and bustle of city life at places like Johannesburg or Cape Town and the quiet and solitude at Pilgrims rest.
Pari-mutuel
Mauritius
The Champ de Mars track follows a very selective right hand oval path and with its 1298m circumference and 12 to 14 metres wide, it is relatively small in size. Races are run on usual distances from 1365m to 2400m, including distances to mark historic events or key figures like the 1365m, situated in front of the mast where is raised the flag in commemoration of the Independence Day, and the Draper's Mile (1500m), named after the founder of the club
Somehow, in its cultural heritage, the Mauritian population is characterised by widespread gambling habits. Over the years, betting at the races became more and more important. Traditionally, betting was organised through the Bookmakers who offer win bets only. They had total freedom in the calculation and determination of the odds. Since 1991, the Tote System operates in parallel with the Bookies. Betting facilities at the racecourse are now well diversified to meet the public demand and with the numerous betting counters, all forms of betting have been made readily accessible. Telephone betting was introduced on the Tote in 1994 and through Bookmaker companies in 2002.
Horse racing in South Africa
Horse racing is a hugely popular sport in South Africa, with regular racing taking place around the country. The sport in South Africa enjoys a long and rich history that can be traced back to 1797! The first recorded race club meeting took place five years later in 1802.
Racing in South Africa is controlled by two bodies: Phumelela Gaming and Leisure Limited, and Gold Circle. Phumelela controls racing in the Free State, Northern Cape, Eastern Cape and Gauteng, while Gold Circle has the reins in the Western Cape and Kwazulu-Natal.
Saftote controls the big-money betting industry. It is the banner under which Phumelela and Gold Circle work their totalizator. The betting system is controlled by the Maryland, USA-based company that designed it. All tote equipment has been given the South African Bureau of Standards stamp of approval.
In addition to Zimbabwe's casinos and lottery and Zimbet (which is very like a pools system), there are also two horse racing tracks in the country: the Matabeleland Turf Club in Bulawayo (the second city) and the Borrowdale Park in Harare.
Gambling History
South Africa
The biggest gambling market in Africa is South Africa and although horse racing goes back many years, casinos are a recent attraction -- really only taking off in the last 25 years and leading to rapid expansion of larger casinos throughout the continent.
Casinos in South Africa, as we know them, had an interesting start as gambling proper was prohibited in the 1965 Gambling Act. However the Leaders of Transkei, Boprthutaswana, Ciskei and Venda legalised Casinos in their territories. Initially, two companies, Holiday Inn and Southern Sun (a subsidiary of South Africa Breweries) negotiated Casino contracts with Bantustan Government. Then in 1983, Mr Sol Kerzner, a former minority shareholder in Southern Sun Hotels, founded a new and dynamic company, Sun International. By the early 1990s, Sun possessed all 18 homeland licenses, after Mr. Kerzner and local leaders agreed to a high taxation on casino profits in return. As well as securing a monopoly for his company, he also secured self regulating powers on the casino operations and the fact that the local governments had little capital to effectively monitor and audit the casino operations was obviously a major factor in the arrangements. Sun brought in the majority of their staff from Europe, local staff only rose to higher rankings much later. Much of the income from the territories was channelled elsewhere, and Sun spread the casino culture to neighbouring Countries such as Zimbabwe, Zambia, Botswana, Namibia, Lesotho, Swaziland and as far away as Mauritius.
North Africa
Gambling on Thoroughbreds dates back in North Africa to early as the late 1600's and all modern Thoroughbreds have as common ancestors one or more of 3 stallions which came from North Africa and the Middle East.
East & West Africa
Gambling started earlier in some countries of Eastern and Western Africa, than in South Africa, but has not developed to date to the level of resorts like Sun City. Places like Gabon, Cameroon, and Nigeria have had casinos for 50 years or more. On the West Africa side, gaming in Kenya casinos date back to the pre 1950's and further North in Egypt.
Poker
Poker is no stranger in Africa due to South Africa, although only in the last 10 years, regularly hosting national poker tournaments and other poker related events. Major poker tournaments were held recently in Morocco, Egypt, Tunisia and RSA. South Africans now have their own poker association. Poker in Africa came late but is growing rapidly.
Pari-mutuel
Horse racing is a hugely popular sport in South Africa, with regular racing taking place around the country. The sport in South Africa enjoys a long and rich history that can be traced back to 1797! The first recorded race club meeting took place five years later in 1802. The national horse racing body is known as the National Horse Racing Authority and previously operated under the name of The Jockey Club of South Africa. It was founded in 1882. Gambling on horses occurs in many African countries however no other country has full blown race tracks such as South Africa's.
Gambling on Thoroughbreds dates back in North Africa to early as the late 1600's and all modern Thoroughbreds have as common ancestors one or more of 3 stallions which came from North Africa and the Middle East.
Greyhounds and their significance on the African continent date back to ancient Egyptian times, but the only regulated greyhound racing is in South Africa, which has many tracks and its own large association.
Gambling Law
This article is not extensive and is intended only as a general guideline to the casino and gambling laws that govern this location.


Gambling is much prevalent in Africa. It is gaining increasing attention and popularity. About 30 countries possess casinos and gaming machines. Out of them South Africa has the maximum number of casinos. There are more than 40 casinos in South Africa and approximately 38000 slots. Egypt comes close with more than 20 casinos.
There are other countries that are quite popular for gambling in the beautiful continent of Africa. They are Botswana, Cameron, Ghana, Morocco, Namibia, Zimbabwe and Uganda among others. World famous casinos and international groups are gaining firm foothold in various countries of Africa. The Raineau group is one such international group of gaming and resorts and has three operations running successfully in Egypt.
Let us have a look at the recent developments in the gambling laws in South Africa.
The Casino Association Casa embodies South Africa's licensed casino and gaming industry and the people involved in this entire activity. In a limited time of eight years, the new industry has been responsible for generating more than R12-billion in new investment in all nine provinces, adding over R36-billion to GDP in terms of economic multipliers.
New Gambling Legislation
There has been formulation and enactment of the new National Gambling Act in 2004. The new National Gambling Act was gazette on 12 August 2004 and came into operation on 1 November 2004. On 13 September 2004 the Department of Trade and Industry, in terms of the Act, published the National Gambling Regulations for comment. The regulations were formally promulgated on 15 November 2004.
The Objective of the Act
The objective of the Act is "to provide for the co-ordination of concurrent national and provincial legislative competence over matters relating to casinos, racing, gambling and wagering, and to provide for the continued regulation of those matters; for that purpose to establish certain uniform norms and standards applicable to national and provincial regulation and licensing of certain gambling activities; to provide for the creation of additional uniform norms and standards applicable throughout the Republic; to retain the National Gambling Board; to establish the National Gambling Policy Council; to repeal the National Gambling Act, 1996; and to provide for matters incidental thereto."
The Act provides for:
• The protection of minors
• Restrictions on granting credit to gamblers
• Self-exclusion from gambling activity by individuals
• Restrictions on advertising and the promotion of gambling activities and the granting of promotional discounts
• The enforceability of gambling debts.
New Regulations have been formulated in terms of the Act, and they dealt with:
• Excluded persons
• Minimum requirements for advertising material and responsible gambling messages
• The extension of credit
• Standards for gambling premises
• The registration and certification of machines and devices.
The National Gambling Bill's basically worked in two ways
• It revised the National Gambling Act, 1996 (Act 33 of 1996)
• It introduced revised systems for regulating and monitoring the gambling industry
Registration and monitoring
The National Gambling Bill has provision for the registration and certification of gambling machines and devices, and for the establishment of a national central electronic monitoring system. The National Gambling Bill also has provisions for the licensing of people employed in the gambling industry.
National Gambling Policy deals with the distribution of casino licenses. It empowers the Minister to establish maximum numbers of licenses at regular intervals, with the help of factors that balance market forces, black economic empowerment, and the consequences of over-stimulation of gambling.
The National Gambling Policy also discusses the provisions designed to regulate expansion of the gambling industry and other aspects of gambling. This includes the prohibitions on illegal gambling, gambling over the internet, and enforcing debt incurred by a minor or excluded person.
Licensing Norms and Standards
Part D of the Act specifies licensing norms and standards. These are augmented in Part E, which provides for the consideration of economic and social development issues (including black economic empowerment and combating the incidence of addictive and compulsive gambling), and competition issues.
Bill intended to shield compulsive gamblers from temptation and therefore it mentions the following prohibitions:
• The prohibition on gambling on credit [sec. 13(1)(a) and (b)];
• The prohibition on the installation of automated cash dispensers in premises licensed for gambling [sec. 13(1)(d) and 17(2)];
• Provisions for the preparation of a national register of excluded persons and the associated obligation on license holders to take reasonable measures to prevent an excluded person from gambling [sec. 14];
• The prohibition on 24-hour opening of premises licensed for gambling [sec. 17(3)]; and
• The requirement that gambling license holders post notices warning of the dangers of compulsive and addictive gambling [sec. 17(4)] and make available information on treatment of problem gambling [sec. 14(10)(a)(ii)].
South African Casino Gambling Act 1996
The National Gambling Act of 1996 recognized the maturity of each individual citizen in South African and respected their decision and freedom of choice and eliminated widespread illegal gambling and its harmful consequences. After the adoption of the Act, the implementation brought in a lot of regulatory authorities, a structure of provisions that made the industry a highly regulated economic sector in the country and the establishment of casinos which was considered as some of the best managed ones in the world.
A World Class Industry
Such highly organized and well operated casinos opened the door for significant job creation and new revenue in the form of taxes and levies. It also gave a tremendous boost to tourism and other infrastructure. Such maintenance also addressed problems related to gambling effectively.
This initiative has developed a comprehensive government/private sector program that is recognized worldwide as being a leader in its field and has been implemented also in other international jurisdictions.
The Revision of the Act
This act was revised in 2004 and thus came the new National Gambling Act of 2004. As a consequence of the new regulatory environment in the country, casinos are subject to tight controls in terms of player protection, the exclusion of minors, probity standards and other compliance measures, including industry's substantial funding of the National Responsible Gambling Program.
Review Continent

kashif
Posted on December 4th, 2010


+1 votes
Africa Stats
Countries w/ gambling:

38

Cities with gambling:

141

Total casinos:

331

Gaming tables:

2,823

Slot machines:

42,686

Poker rooms:

87

Sportsbooks:

9

Bingo halls:

32

Horse tracks:

12

Greyhound tracks:

0

Lotteries:

2