Online casinos accepting players from the United States
THE BEGINNING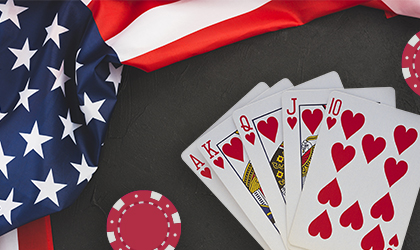 Whether it is the thrill, winning, risk, competitiveness or sheer adventure, there is something about casinos that spark a fire of interest in the gambling community. One region that ranks high in adulation is the United States. We could most likely thank Las Vegas for introducing the nation to one of the hottest gambling destinations on earth. Regardless of any negative connotations linked to the mafia in yesteryear, the casino movement persevered and took not only the American public by storm but the world.
Top 8 US Casinos
Casino
Highlights
Cashout
Bonus
View Details
Loading...
There are no available casinos for requested criteria.
Something went wrong. Please try again later.
A NEW GAMBLING FRONTIER OPENS
A new wave of excitement erupted, and it swept through the U.S. like wildfire in the mid-1990's. The gambler was about to embark on a new journey of participation, all through the wonderful world of online casinos. It brought about Americans who seized the opportunity for this new internet gambling concept where it flourished and took off like gangbusters!
Among the first online casinos to enter this new arena were InterCasino, The Gambling Club, and Intertops Casino from 1994 to 1996. The early igaming software at that time was Cryptologic and Microgaming aka the "Godfather" in the industry. Before you knew it, newly launched sites including poker and sports betting portals were popping up everywhere and for the U.S., the sky was the limit.
THE UIGEA - EYE OF BAD STORM
You might say this at home convenience was too good to be true and it was inevitable, the bough would break at some point. Well, not exactly, perhaps a crack when then-President George W. Bush signed The Unlawful Internet Gambling Enforcement Act of 2006 (UIGEA) into law. Naturally, it caused pandemonium for players who woke up and discovered they could no longer make deposits at their favorite sites.
After sifting through legalities of the new law it gave a sigh of relief because contrary to what some may think, the player isn't breaking the law, it is the financial institutions that the gavel has come down hard on. Banks are no longer allowed to fund any accounts for the purpose of gambling; therefore, a middleman or other means to fund accounts have popped up replacing traditional methods.
After the UIGEA had gone into effect, many U.S. betting portals shut down altogether. At that point, only a few were still taking bets from players in this region. Most of them were running only RTG software and were licensed in Costa Rica. Many weren't worth playing at or trustworthy.
BEHIND THE CLOUD A SILVER LINING FOR U.S. PLAYERS
Today we display only the finest and most trusted online casinos available for play in the United States. Most of these online casinos are above and beyond a single platform of products and provide multiple software including proprietary games too. There are still the longtime favorites like Real Time Gaming (RTG) that have endured the test of time attracting a broad audience.
The U.S. facing sites we list are known to pay their affiliates and customers promptly earning the integrity and respect required to run an honest business. Many states are now providing licensing and regulating their own internet casinos. Land-based operators are also opening their online counterparts. If you live in one of these locations, we recommend using the ones that are regulated. For players living outside of these jurisdictions, it's still a challenge to find the right place where you can play and feel safe. That's where our online casino guide comes in handy.
For many operators, they have regained their faith in the industry with the resurgence of new software to help fill the void left in 2006. Software like Saucify, NuWorks, Wager Gaming Technology, Rival and Slotland Entertainment accommodate the U.S. market. Along with a handful of other software brands, these companies are instrumental in providing a large stable of slots and table games desperately needed for this region.
WINNOWING THE CHAFF FROM THE WHEAT
Since we came online in 2002 we have reviewed hundreds of online gaming sites. All are safe places to play unless noted otherwise. Ownership and management changes, terms and conditions evolve, and sometimes an online casino simply goes bad. We stay on top of that for you. Please check often as we continually add new sites to our list. If you feel that any of the casinos aren't worthy to be on our U.S. list, please contact us immediately and we will reevaluate.
You can get in-depth information by reading the reviews - and we encourage you to do that! However, if each word in those reviews represented a mile on the globe, you'd have to travel around the planet 10 times to read them all! That wouldn't leave much time to find your favorite place to play, so we've sifted and sorted and run them through the crucible for you.
This list is a dynamic living document, it is not written in stone. As new stars rise up through the ranks they'll find their place on our list. Others may not improve fast enough to keep up with the times in this innovative and fast-moving industry and will fall away to other pages. And, they may return again.
Below you'll find our Top 8 US Casinos, a quick-hit list of each one's high points, and links to their respective reviews. Please keep in mind that just because one is in the top position today, that doesn't mean it won't be bumped from its lofty perch tomorrow. Every one of these sites has what it takes to be shown in the premier list as the crème de la crème of online casino.
ONLINE CASINO GAMES AVAILABLE IN THE USA
Video Slots
Casino
Slots
Roulette
Blackjack
Video Poker
Rating
Loading...
There are no available casinos for requested criteria.
Something went wrong. Please try again later.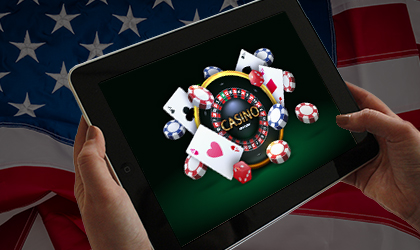 Most of the games at US-facing sites, or anywhere for that matter, are slot machines. The most popular are video bonus slots. It took decades for the games to evolve from mechanical 3-reel machines in the 1800s, to electromechanical one-armed bandits in the 1960s, and then into spinning virtual reels on video displays in the 1970s. Since the late 1990s innovation has exploded in the online world and on land.
Online slots have reflected popular culture from the beginning. The games come in so many themes that it has become more meaningful to classify them by their features and bonus mechanics than by their appearances or narratives.
Nowadays many slots are created to give players an adventure, not only in storyline but in progress through various bonus mechanics. Multilevel progressive games within the game, interactive storylines, and elements of skill can all be part of spinning the reels now.
One of the first skill-based games with free spins, expanding wilds, and a progressive bonus round was Rival's Hole in Won. Whenever a player lands three or more scatter symbols, they're taken to a second screen game where the object is to putt a golf ball into the hole in as few shots as possible. Each of the nine holes gets a little bit harder to make par. The fewer strokes it takes to sink the ball, the higher the cash reward.
Long before skill-based gaming hit the slot floors of casinos in Las Vegas and Atlantic City, Microgaming released Max Damage and the Alien Attack in regulated markets online. The game is designed to look like a modern video slot but is more of an old-school arcade game like Space Invaders - with cash prizes. Instead of spinning the reels you destroy invading spacecraft to win random coin amounts.
While that was fun it wasn't the end of innovation by any stretch of the imagination. Betsoft, the originators of 3D slots, released the best of console and casino gaming so far with Max Quest in September 2018.
Up to six players enter the role-playing action/adventure RNG gambling game and traverse an underground maze, fighting off dangers in search of treasure.
We may not be able to play all 3764 video slots games across 146 software brands online (and counting!) from here in the U.S., but we sure haven't been left behind by slot makers serving the United States!
Reel Slots
Some players never take the time to explore the classic 3-reel slots. They may be missing out on some good wholesome fun and potential big returns. WGS Technology (Wager Gaming) has developed games with bonus rounds as well as progressive slots with "must pay by" levels. The closer the jackpot gets to the must pay target, the better your odds of taking down $25,000 on a $0.03 spin. Somebody will win the jackpot before it reaches $25,000!
Betsoft, Saucify, and Rival have also put some real effort into keeping some of their new reel slot releases relevant with smart themes, catchy bonus features, wild multipliers, and catchy sound effects. If you "walk on by" these games, it may be time to have a second look.
Pssst... some of them have a super high return to player (RTP) percentage too!
Realtime Gaming has released several reel slots with random jackpots. Look for Santastic, Jumping Beans, and Three Stooges II to get a feel for the games.
Jackpot Slots
Betsoft jackpot games look and play just like most of their other cinematic quality slots. If you take a bonus, be sure the casino lets you stake free money before spinning the reels on progressive jackpot games though! Also, check the paytable, most Betsoft jackpots require max bet to be played to win the jackpot.
Most RTG "Real Series" games have local progressive random jackpots. All of the spins on the game at that particular casino contribute to the jackpot which can be won on any spin - regardless of the amount staked. Most RTG sites also offer network progressives with jackpots over a million dollars!
Other popular games you can play at our top listings include:
Baccarat
Blackjack
Keno
Roulette
Scratch Cards
Table Games
Video Poker
Live Dealer Casinos offer:
Live Baccarat
Live Blackjack
Live Dealer Poker
Live Roulette
Bovada and a few other US-facing sites offer poker tournaments and other real money poker for mobile and desktop players. They'll even show you how to play poker online!
MOBILE FRIENDLY GAMING SITES
Just a few years ago mobile play was hardly worth the effort for American gamblers. Apple's iOS wouldn't even load Adobe Flash, the games got hung up often, and only a few people had fast enough or cheap enough data plans to even bother trying to play on the go.
Much of that has changed and the final hurdle is going away soon. Every gaming site we can play at has an instant play lobby and games now. No iOS, Android, or any other mobile apps need to be downloaded. Desktop players only find a few casinos now that don't even have download lobbies.
Live dealer providers were the first to deliver games in the new HTML5, native web browser format. Now almost all new online casino games are being rolled out in HTML5 for any device. Flash is being phased out across the entire internet and online gambling is leading the way in HTML5 innovations.
One very cool thing about the new breed of games is that they are "responsive" and "device agnostic". This just means that the programming instructs the game to display perfectly on whatever size or shape of a screen you are using - optimizing the gambling experience on a handheld smartphone or tablet and on a high definition widescreen desk monitor.
The Best Live Casinos in the
Best Reviewed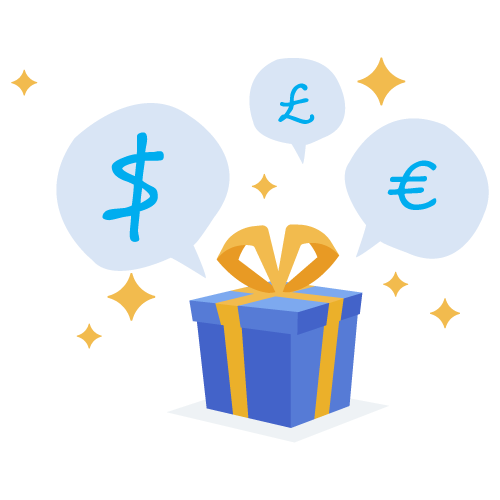 Casino
Rating
Interesting Games
Highlights
Casino Bonus
Loading...
There are no available casinos for requested criteria.
Something went wrong. Please try again later.
NEW CASINOS VERSUS THE TRIED AND TRUE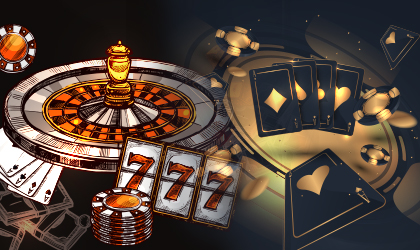 You may notice that most of the sites included in our Top 8 list have been around since the last century. There is something to be said for history - it can help us hedge our bets now and in the future!
Established operators launch new brands now and then. For the most part, if their legacy online casinos are trustworthy, offer great customer service, and like to keep players happy with bonus offers - the new brand will too.
When we review a new property we look deep into ownership when possible, management, licensing, and any history the operator might have - good or bad. Like the old saw goes, "History doesn't repeat itself but it often rhymes."
Tip for the best chance to cash out big
Some new casinos will go all out to get new online customers in the first months or years of operation. You can usually find bigger deposit bonuses with lowering wagering requirements and no maximum amount of cash you can withdraw. They might offer new payment options and super juicy bonuses for using the preferred deposit method.
While we all enjoy a challenge and a fair fight, we also like to win! These introductory offers can be your best chance to get a leg up on the house edge and make a good cash out. After all, the operation wants new customers!
What better way to win your heart and mind than to drop a couple of thousand dollars into your Bitcoin wallet, bank account, or mailbox? It can make a big first impression and players tend to remember big wins. The casinos hope you will become a loyal customer so they'll be doing everything they can to impress you.
You can usually learn about ownership, management, and any sister-sites in the first few paragraphs of our critical and fair online casino reviews. Many review pages also include player ratings from a variety of trusted review sites along with an overall average rating.
What have we covered about online casinos in the USA?
History and future of online gambling in the US
A new day with new opportunities
Our Top 8 online casinos for the US from over 500 reviewed
Available games
Judging new casinos by operator history
Best chances for a big cashout
Even though all of the publically traded NASDAQ-listed companies pulled out of the US when the UIGEA was slipped into a must-pass bill in 2006, some online casino providers never left and many more have come to serve the market since then.
We keep our ear to the ground and listen for new rumbles every day - whether its changing reputations of existing properties - or exciting new places for American players to visit. With a dedicated staff here and a network of sites employing around 70 people, not much gets past us.
Please check back often to see which casinos are leading the pack and if any new properties have made the Top 8. If you notice a change in operator behavior, for better or worse, before we do - please contact us and let us know.
To stay up to date on the industry and learn about new games before they are launched, please visit World Casino News with over 2,000 breaking news stories published each year.
Good luck and happy gambling in the USA!
Related Reading
the United States Legal Gambling FAQ