Russia Casinos
Russia Casino Map
up to

test
Loading...
There are no available casinos for requested criteria.
Something went wrong. Please try again later.
Casino is closed



Casino Name
24 /7
first opened on . They closed their doors permanently on . A new casino, has opened in its place.

Poker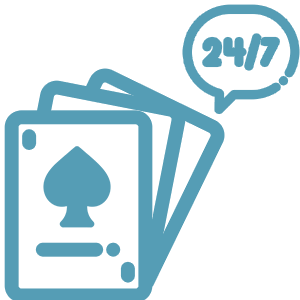 Poker 24/7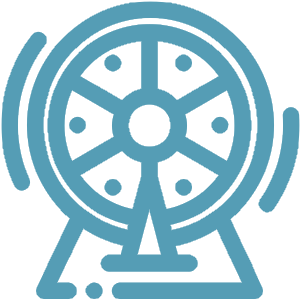 Bingo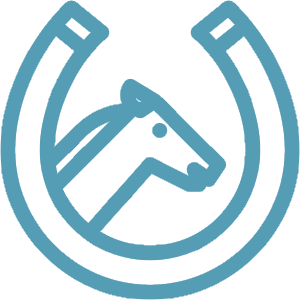 Horse Racing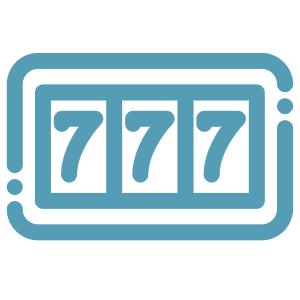 Slot Machines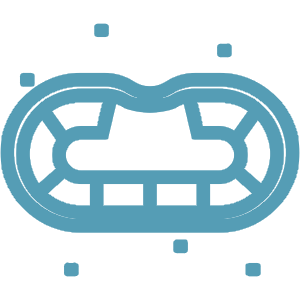 Table Games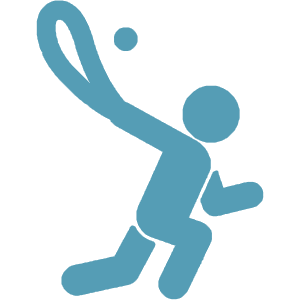 Jaialai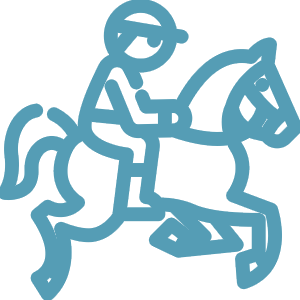 Simulcasting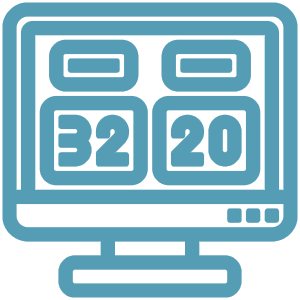 Sportsbook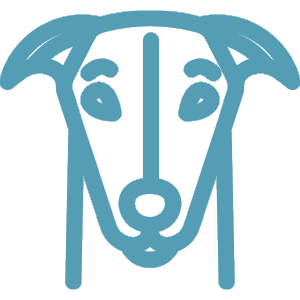 Greyhounds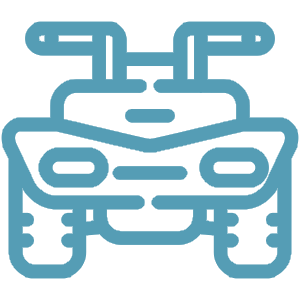 Off Track

Restaurants

Spa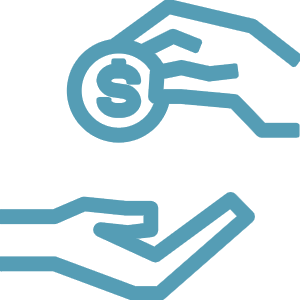 Shops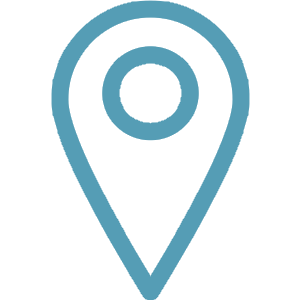 Venues

Attractions

Hotels
#
&nbsp ● &nbsp
#
&nbsp ● &nbsp
#
Review Casino
About Russia Gaming
2016 Russian Casino Update
The Russian Federation is a country in Europe and Asia made up of former Soviet states. Gambling is legal in several regions, or "gambling zones." As of mid 2016 only Azov City, Siberian Coin, Yantarnaya, and the Primorye gambling zone have operating casinos.
Notable events by August 2016 include a Presidential decree in May allowing casinos in Azov City to remain open through 2018.  Crimea and Sochi became State Duma approved gambling zones in early June.  The announcements that several of the under-construction Primorye resorts would not open before 2018 and the delay of Tigre de Cristal Phase II's construction until 2017.
Here is our 2016/2017 update for the Russian casino industry and current status of each gambling zone:
The gambling zones and casinos of Russia
Yantarnaya gambling zone - "New City" Amberland in the Kaliningrad region between Poland and Lithuania was expected to open Phase I by September 1, 2015. However, by April 2016 only one casino had opened in the zone, Magic Crystal. This phase should include gambling halls, restaurants, bars, and a VIP hotel which was scheduled for construction June 1. The total investment in Amberland by 2029 is a minimum of 45 billion rubles. Upon completion, Amber is slated to support 15 casinos, more than 20 hotels,  amusement and water parks, sports arena, concert halls, discos, and other amenities covering 40,000 sq. m. with a special emphasis on spas and salons.

Primorye Gambling Zone - developments totaling more than 619 hectares on the Ussuri Bay coast near Vladivostok will include as many as 8 casinos, each with a 3, 4, or 5 star hotel along with every other imaginable amenity including a yacht club, ski hill, and other sports facilities. The zone is located within close proximity of large populations of Chinese, Japanese, and South Korean gamblers. With nearby Vladivostok's designation of "free port" status, visitors can get an 8-day visa when they arrive at the airport, and tour buses could cross the border from China.

Tiger de Cristal opened here first with a soft launch on Oct. 8, 2015 after several construction and infrastructure delays. As of mid 2016, a casino with about 70 tables and 500 slots, restaurants, and a 121 room hotel are in operation. Phase II should see another 500 rooms in 4 star and 5 star hotels. Additional gaming opportunities will include 500 more slot machines, 100 VIP tables and 70 Mass gaming tables. According to local media, Tigre de Cristal saw about 100,000 visits by June 2016.

Diamond Fortune Holdings Prim will most likely be the next to open here in 2018 with Selena World and Sun Casino & Resort, followed at unknown dates before 2022 by the company's Golden Gate, and Moon Gate integrated resorts. This is slated to become the largest development in the zone with a price tag of US$914 million and more than 300,000 square meters (3,300,173 sq ft) of finished development on Diamond Fortune's 9 land lots of 25 total lots under development in the zone.

Royal Time Group's Phoenix Resort Casino Primorye is scheduled to open in 2017 but could be delayed into 2018. The first casino will open with 500 gaming machines and 30 tables along with a 320 room hotel in stage one of Phase I. Stage 2 should see a 400 room hotel with spa and additional entertainment and recreational areas including high quality lounges, restaurants, a 1,500 seat theater, convention center, and indoor water park among other amenities. When completed before 2022 some 3,000 slots and 150 gaming tables should be available.

NagaCorp's Primorsky Entertainment Resort City (PERC or sometimes known as Seaside) is currently set to open before the end of 2018. Another major development, the PERC is planned as a city unto itself, "a cosmopolitan and comprehensive community of not less than 20,000 people", according to Naga. The plan currently calls for at least one casino with 100 tables and 500 machines. The Group has agreed to invest approximately ₽11.6 billion (approximately HK$2.7 billion or about US$350 million) in their part of the gaming zone. NagaCorp will sell 1,000 hotel suite units within the Casino Hotel Complex as "second homes". 

In January a fifth investor, JSC Khanya Yunli, was announced for the Primorye zone but no details beyond scope of investment (minimum US$500m) have been revealed.  

Siberian Coin Gambling Zone - The first casino to open here was the Altai Palace Casino on November 1, 2014. Expect 15 casinos here in ten major gambling and entertainment complexes with a combined total of 30 hotels, according to government plans. People are expected to come to the area not only for gaming but the nature the zone provides from mountains to lakes and rugged wilderness. However there is basically no infrastructure in place yet to support growth any time soon. In 2015 the government promised to bring in a transmission line from Biryuzovaya Katun resort, but as of now, Siberian Coin still has no electricity, no gas, and no roads to speak of. Altai Palace generates its own electricity and has a private supply of hot water. Despite those challenges the casino saw 35,000 visits in 2015 and expect that to increase to 50,000 for 2016, according to the manager there.

Krasnodar region
The Azov City zone overlaps the Sochi zone and will be abolished on January 1, 2019, leaving Sochi as the only gambling zone in the Krasnodar region. Casino investors got a reprieve from an earlier edict demanding they shut down by April 1, 2015. In May 2016 president Putin signed a law that included a provision allowing casinos there to remain open for nearly 3 years. The next day, Casino Shambala officially opened Phase II of their project with 7,500 sq m (about 80,000 sq ft) of gambling space included in the 19,000 sq m project. The casino features 40 table games and 750 slots. There are 5 restaurants and a 110 key 5-star hotel on the property. Owners have less than 30 months to try to recapture an investment of ₽2.5 Bln (about US$38.6m) from the new facility and compete for placement in Sochi or develop elsewhere.

Royal Time Group continues to operate it's Casino Oracul in Azov City. RTG suspended investment there after the shutdown decree, which came shortly after they invested ₽1.5b of a planned ₽20b to triple the size of their property in 2014 to 11,700 sq m (about 126,000 sq ft). It's currently unclear if the company will vie for a spot in Sochi as they have already broken ground in Primorye and have signed agreements for Siberian Coin and Amber, however, in July ads were seen on headhunter websites with RTG recruiting for a Sochi gambling facility.

Sochi -  As of early August there have been no confirmed projects in Sochi but when development begins it could go quickly due to the infra-structure and new buildings already in place from the Olympic Village spreading outward. Casino development can only occur on private holdings, not government funded Olympic facilities. Recent news indicates that nearby ski resorts are included in the zone along with the Olympic Village area.

Crimea - The area is still in too much disarray to seriously consider immediate development. However, progress is being made with the designation of a 41-acre plot in the spa resort of Zhemchuzhina near Yalta as the site of any future casino development.

Additional Zones proposed: The Kazakh gambling market may host 2 zones. Kapshagay (60 km from Almaty) is being considered for 10 casinos and Borovoe (280 km from Astana) for a single casino.
Available Casino Games in Russia
The Russian gambling zones expect to appeal to a wide range of gamblers; from local denizens near the casinos, to traveling Russian aristocrats, and mass market European and Asikan visitors. Of course VIPs will be catered to as well. Expect to find most of the games you see in Las Vegas and Macau including slots, blackjack, roulette, Pai Gow, and of course baccarat, along with specialty Asian games like Tai Sai (sic-bo, big-small). Russian Poker is another likely house-banked game and the Russian appetite for heads up games insures Texas Hold'em and other poker games will be offered.
A brief history of casinos in Russia
Government sanctioned gambling began on Russian soil with the opening of Casino Savoy in the Moscow's Savoy Hotel in 1989, before the collapse of the former USSR. A Finnish company opened the foreigners-only casino with special permission from the Soviet government.
The same company also operated a casino on the cruise liner 'George Ots' beginning in 1987. These developments were quickly followed by a proliferation of legal slot machines in hotels sanctioned by the USSR State Committee of Foreign Tourism (Goscomintourist) and thousands more illegal casinos.
Under the new Russian Federation (1992-present) as many as 4,000 casinos were in operation across Russia. But the federal government passed a law on 1 January, 2007 creating four gambling zones in far flung regions of the country, and ordering the closure of all casinos by 1 July, 2009. 

Those four gambling zones included the Kaliningrad Oblast (Yantarnaya gambling zone) Altai Krai (Siberian Coin)  Primorsky Krai (Primorye), and the (Azov-City) area of Krasnodar Krai. Two more potential zones were added by the Duma in July 2014 to include Sochi (home of the 2014 XXII Olympic Winter Games) and the former Ukrainian province of Crimea (annexed by Russia in March 2014). 

On June 3, 2016 the State Duma quietly approved amendments to Federal Law 244, allowing for casino development in Sochi, including any privately funded facilities within Olympic Venues. Later in June, a decree from the Crimean Council Of Ministers designated a 41-acre plot in the spa resort of Zhemchuzhina near Yalta. 

Other areas, most notably Kapshagay and Borovoe in the Kazakh market make intermittent pushes to be included in the list of gambling zones but none have been successful so far.
Pari-mutuel facilities in Russia
Russia has a long and rich history of horse racing and at least 4 tracks are still operational. The most famous venue is the Central Moscow Hippodrome, founded in 1834. It is the largest race track and breeding facility in Russia. In the republic of Tatarstan you'll find two hippodromes; one in Naberezhnye Chelny and the other in Kazan. In the Rostov Oblast and the Southern Federal District of Russia visitors will find another race track in Rostov-on-Don. Racing, trotting, and jumping have occurred there since 1888 with official races beginning in 1902.
Other gambling in Russia
Online casinos and sports books face increased pressure from the government with a special agency called Roskomnadzo tasked with blacklisting, censoring, and shutting them down. Payment processors like Qiwi and Skril have been blacklisted and the government has even warned the country's largest bank, state-owned Sberbank to purge itself of gambling clients. The government regulates betting shops much like lotteries. It is unclear how many legal betting shops are in operation, but each economic region reports taxes collected. The country's largest lottery provider and only legal online lottery outlet was granted permission in August to offer Russia's second online sports book.
Gambling in Russia - Conclusion:
The plans seems lofty but one thing is certain, gambling has already returned to Russia. Perhaps Russia will realize its dreams of surpassing Macau and Las Vegas - and perhaps they won't. But with the 1.5 trillion rubles (around US$42 billion) already spent on Sochi (perhaps no accident it ran some 500% of the original projection) there is little reason to believe it won't be full steam ahead there. And as the Primorye Integrated Entertainment Zone fills up with seven more casinos, and China continues its crackdown on Macau, there's no reason to think that zone's GGR won't make a hard run for the numbers. Just this year a little shopping mall casino in Saipan became #4 in the world for rolling chip volume virtually overnight - anything is possible.
Russia Casinos and Gambling Facts
Russia is a country in Eastern Europe with legal gambling. There are 9 cities with gambling facilities in Russia which have 18 legal gambling facilities available in total.

The types of gambling available in Russia are: casinos, horseracing tracks.

The largest gambling city in Russia is Vladivostok with 8 gambling facilities, 1,433 tables games, 9,588 gaming, slot, and video poker machines.
The largest casino in the entire country of Russia is Selena World Resort & Casino which is located in Vladivostok. Selena World Resort & Casino has 500 table games, 2,590 gaming and video poker machines.