East Asia Casinos
For a list of casinos in a specific country of East Asia, select a country from the list below. Only countries in East Asia with gambling or casinos are listed.
Casino is closed



East Asia Casinos and Gaming Guide
To see a list of Far East Asia casinos, select a country from the countries list on your right. Only countries in Far East Asia with gambling (casinos, pari-mutuel, poker) are listed.
Visit the Far East Gambling Forum or click here for popular casinos in Far East Asia or online gambling in Asian countries.
This section of World Casino Directory deals specificially with Far East Asian casinos and gambling. The continent of East Asia has countries with casinos in them and countries with pari-mutuel facilities in them, including horse racing and dog racing or the newer racinos which have slots or video poker terminals within reach of the gamblers. Click the following articles for a run-down on specific gambling in this continent. Far East Poker for the poker guide, or Asian Lottery for Asia lottery results and lottery information and last but not least visit this page for gambling news in East Asia.
Casinos in the Far East Asia
There are countries with casinos in East Asia and countries with pari-mutuel facilities in them, including horse and dog racing plus racinos.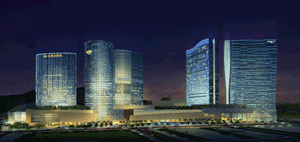 Far East Asian casinos
Countries in the Far East Asia that have legalized, or are trying to legalize, casino gambling, have been constantly in the news since Macau overtook Las Vegas in terms of annual gambling revenue in 2006. The Chinese city's gambling industry reaped 55.9 billion patacas ($6.95 billion) in revenue in 2006 while the entire Las Vegas Strip took in only just over $6.5 billion. It is not only Macau's casinos that have overtaken the Vegas strip casinos with their declining revenues but by the end of 2012 Singapore's two casinos are expected to have reached $6.5 billion against the Vegas strip's total of only $6 billion. The island's gaming revenue is six times greater than Vegas as of September 2013. For the nine months of 2013, Macau gaming revenues were up 16 % over 2012, when the market collected a record us$ 38 billion. Analysts are predicting 16 % to 18 % revenue growth in 2013.
Still to come in Asia is potential legizlation for Integrated Resorts in Japan and a massive expansion of gambling in Philippines plus Taiwan has finally legalized gambling. In fact the first of four massive casino complexes, in Philippines, The Solaire Resort & Casino opened on March 16th 2013.
Russia's Far East region of is one of the four gambling zones allowed now in Russia and the only one of these in Asia is the Primorye region near Vladivostok. Major operators such as Las Vegas Sands and Genting have visited the Primorye regional government and up to $25 billion could be invested in this region which is a short flight from all Asia's major gambling centers. Far East Asia's largest operators are some of the world's biggest casino companies and included Las Vegas Sands, MGM China Holdings, Genting, Stanley Ho's SJM Holdings and the Philippine governments PAGCOR.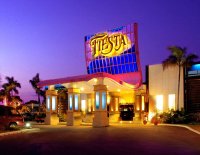 Macau has now become known as the "Monte Carlo of the Orient" with recent massive expansion and gambling has been legal there since the 1847 when the Portuguese government allowed the activity in the colony to raise substantial extra taxes. Macau seceded from the Portuguese in 1999 and became part of the People's Republic of China, and in 2002 brought in many changes to the gambling law and ended the Sociedade de Jogos de Macau (SJM) monopoly by granting 3 (later 6) casino operating concessions (and sub concessions) to SJM, Wynn Resorts, Las Vegas Sands and Galaxy Entertainment Group along with a partnership of MGM Mirage/Pansy Ho Chiu-king and another partnership of Melco and PBL.
On the 18th May 2004 a new era of mega casinos in Asia came when the Sands Macau opened as the world's largest casino. Following the opening of Cotai Central in April 2012 there are now 35 casinos in Macau. Macau now boasts many of the world's leading casinos which include the Grand Lisboa, Sands Macau, Venetian Macau, MGM Grand Macau, Wynn Macau, Grand Waldo Casino, City of Dreams and of course the Latest Las Vegas Sands edition which is the Cotai Central on the new Cotai Strip.
Singapore government authorities decided they did not want to miss the boat and legalized casino gambling as late as 2005. It was not until 2010 when the first of the two mega casinos or Integrated Resorts (IR's) allowed under the new law opened and it was Genting Singapore's $4.8 billion Resorts World at Sentosa, which opened on Feb. 14. It was just over 2 months later that the $5.5 billion Marina Bay Sands opened their doors banking on Asia's appetite for gambling remaining strong. It seems parent companies Genting and Las Vegas Sands hit the jackpot with their Singapore investments and now these two casinos make more gambling revenue than any others on the planet. It is amazing that at the end of 2012 in only their second full year of operation these two casinos will have higher revenue than the whole Las Vegas Strip.
Another country in Asia where the casino industry is ready to boom is the Philippines. In the Philippines major casino complexes have sprouted up all over the country over the last 34 years since 1976 President Ferdinand Marcos issued a decree that led to the formation of a government monopoly—the Philippine Amusement and Gaming Corporation (PAGCOR). As of late 2012 there were 27 casinos in the Philippines with PAGCPR owning 13 directly and issuing licenses under a franchise agreement to other companies, such as Asian giant Genting, running another 14. PAGCOR has responsibility for regulating, authorizing and licensing games of chance, wagering activities and casino gaming throughout the country. As long ago as 2007 the Philippine government gave approval for a $20 billion project on reclaimed land in Manila Bay that would be named PAGCOR Entertainment City Manila. PAGCOR Entertainment City Manila has now become a reality and will include 4 large casino resorts that will open between 2013 and 2015 and include such International names as Belle Grande, Manila Bay Resorts, Resorts World Manila and Solaire Manila by Bloomberry Hotels and Resorts.
Taiwan has been talked about being the biggest competition to Macau if it ever legalized casinos and at the beginning of July 2012 the Matsu Islands' population voted in a referendum in favor of the developing of the gaming industry in the Formosa Straight archipelago. The vote in Matsu was 57% in favor of allowing the casino, which would be just a 30-minute ferry ride from the Chinese province of Fujian. Las Vegas Sands and MGM Resorts, both of which already have highly profitable operations in Macau have already expressed strong interest in building Integrated Resorts (IR's) with mega casinos on Matsu.
Japan has been talking for many years about legalizing casinos and the possibility seems more realistic than ever approaching 2013. Japanese lawmakers have seen the tremendous success of the Singapore and Macau casinos and now recognize the potentials of casinos and related industries in promoting the country's tourism industry. Since the March 2011 earthquake and tsunami, a group of more than 130 lawmakers, called the Diet Member Alliance for Promotion of Integrated Resort with Casinos, have stepped up their efforts in pushing for the passage of a legislation that would legalize casino operations in the country and a vote is expected in 2013.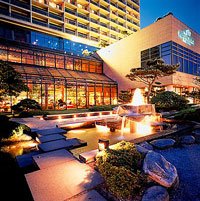 South Korea has had legal casinos since the first one opened in Incheon in 1967 but only foreigners were allowed to play in all South Korea casinos until in October 2000 the government allowed Kangwon Land Casino to open and allow South Koreans to gamble. As well as planning to allow more casinos to open for South Korean nationals to play the government have also announced plans to open a mega casino in an Integrated Resort (IR) at Incheon International Airport.
Cambodia, which was one of the poorest countries in South East Asia not long ago, has seen a huge increase in casino numbers since the Golden Crown opened in Poipet on the border with Thailand in 1999. Many of Cambodia's border casinos are larger than some on the Vegas Strip with casinos like Star Vegas in Poipet having over 160 tables. There are many casinos also on the Vietnamese border which are frequented by Vietnamese nationals who cannot play in their own country. Bavet which is on the Cambodian border with Vietnam has had up to 15 casinos in the last few years but many keep closing down and opening up under different names. Cambodia now actually has a total of over 50 casinos. Thailand borders Cambodia and has never had casino gambling while on the other side of Cambodia.
Vietnam has just legalized its first full casino which is the MGM Grand Ho Tram and that is expected to open in January 2013. Vietnam does have 4 operating large scale casinos but these such as the Royal International Casino recently had to drop the name "Casino" from any mention of the resort.
One of the most exciting possible developments in Far East Asia is the Russian special gambling zone of Primorye. After the Russian government banned casinos in all cities such as Moscow and other large metropolitan regions in 2009 it established four special gambling zones. It will take some years to establish a very ambitious project in Primorye but the local government have been talking to major International operators such as Las Vegas Sands and Genting with plans to build 16 hotels of various categories as well as 5-6 casinos, a yacht club with berths for 65 vessels, a skiing piste, trade show center and much more.
Of the other countries in the region Indonesia had casinos at one time on the island of Bitam but they were closed by the government of the country with the world's largest Muslim population a few years ago. Laos has 2 casino of which one of them, the Savan Vegas, is amongst the busiest and most profitable in the region. Myanmar has had casinos since 1997 when the Andaman Club opened in the Andaman Islands and with a new open government tourism is expected to increase dramatically and many new casino resorts are planned for 2013-2015. Stanley Ho actually has opened a casino in the communist North Korea which is called the Emperors Casino and is based in a special economic zone called Rajin on the border with China. Mongolia's capital of Ulan Bator saw casino gambling in the 1990's but casinos have long been outlawed and closed down by the government.
Casinos in Far East Asia are visited by tourists across the world. These include casinos in different countries such as Taiwan, North and South Korea, China, Mongolia and Vietnam. However the most popular gambling destination in all of Asia are the Macau Casinos. This is the one spot in China it is legal to gamble. Here is an overview of the gambling industry in the Far East parts of Asia.
Gambling in the Far East
Macau, is all set to become the next most popular location for casinos and gambling. Japan is also a nation of gamblers and has the maximum number of pachinko and pachislo machines at 5 million compared to worldwide figures of 2.4 million. The Japanese gambling industry in itself generates over $10 billion US dollars in revenue every year. Attempts are on in North Korea to gain foreign gamblers as Pyongyang aims to attract some $150 billion in foreign capital to the Shinuiju Special Administrative Region over the next five years through the operation of casinos, finance centers and international logistics facilities rather than manufacturing. Gambling is not yet made legal in China except Macau and at least 100 Chinese cross the border every day to gamble in Korea. They are the main clients at Korean casinos.
Far East Casino Locations
While illegal gambling is prevalent in Japan with over 200,000 illegal joints or shantis spread across the country, legalized gaming is all set to be introduced. As the public becomes more tolerant to gambling, licenses will soon be awarded to ten casinos. South Korean gambling joints include Paradise Casino in Busan, Cheju KAL Hotel & Casino and Cheju Oriental Hotel & Casino in Cheju City and Paradise Walker Hill Casino in Seoul. Korea's only casino for Koreans is Gangwon Land and it generated 3 trillion yen in the past year. In South Korea, Gangdong-gu with 386 arcades is the No. 1 gambling area of the city, followed by Seocho with 347 arcades and Sungdong with 295. Amazingly in these districts, the number of arcades far exceeds the number of pharmacies or laundries.
Pari-mutuel wagering in Far East Asia
Pari-mutuel wagering is common in Japan too with wagering on racing being legalized in the late 1940s and early 1950s in Japan. Today legal wagering is available on horse, bicycle, boat and motorcycle racing. Japan is renowned for its horse tracks in the areas of Chukyo and Nagoya racecourse in Aichi, the Fukushima Racecourse in Fukushima, and the Ohi racecourse and Tokyo racecourse in Tokyo. In Korea too, pari-mutuel wagering plays a major part with over 22 million Koreans engaging in horse racing, cycling and casino betting every year.
Pari-mutuel
Asians are notoriously the biggest gamblers on the planet and there are plenty of opportunities all over Asia to bet on horse racing. Hong Kong is home to one of the most famous jockey clubs in the world, the Hong Kong Jockey Club. http://www.hkjc.com/english/index.asp Hong Kong Jockey Cub is one of the largest racing organizations in the world, and the largest single taxpayer in Hong Kong, it has 4,200 full-time & 18,000 part-time staff. HKJC also runs the Happy Valley racetrack, one of the most famous in the world. It is the most visited website of its kind worldwide.
Prior to casinos opening one of the highest betting daily turnovers is at the Singapore Turf Club. http://www.turfclub.com.sg In mainland China the Beijing Jockey Club is one of the biggest horse-racing clubs in Asia; and covers an area of 160 hectares.
Asia also has its own racing organization http://www.asianracing.org/ and an annual Asian Racing Conference which in 2007 is held in Dubai. http://www.arcdubai2007.com . Countries in Asia who are members of the Asian Racing Organization include Thailand, Hong Kong, Japan, Korea, Macau, Malaysia, Singapore and the Philippines. With the absence of casinos in Thailand the Royal Bangkok Sports Club. always has a huge turnout. Horse racing is also very popular in Vietnam.
Main greyhound racing centers in Asia are Macau, Vietnam. The tiny nation of Guam has a large track and offers racing 6 days a week. While there is greyhound racing in Korea and China it is classed as a spectator sport as gambling on it is illegal. Indo China Racing and Entertainment, the company operating the Ba Ria racetrack in Vietnam has been granted a 30 year lease for the development of greyhound racing in Cambodia. Greyhound races are held year round at the Yat Yuen Canidrome in Macau which claims to be the biggest track in Asia
Macau is easily the Jai Alai capital of Far East Asia. In the Philippines Jai Alai games were terminated following a game-fixing scandal in 1998, in 1994 an attempt to resurrect the game was blocked when the Supreme Court declared that gambling was against the national interest. Jai Alai is also played in Mainland China and Indonesia.
Review Continent

adriana.kirsch
Posted on August 10th, 2015


+1 votes

East Asia Stats
Countries w/ gambling:

14

Cities with gambling:

127

Total casinos:

322

Gaming tables:

18,844

Slot machines:

78,187

Poker rooms:

59

Sportsbooks:

12

Bingo halls:

7

Horse tracks:

37

Greyhound tracks:

2

Lotteries:

1