Central Asia Casinos
For a list of casinos in a specific country of Central Asia, select a country from the list below. Only countries in Central Asia with gambling or casinos are listed.
Casino is closed



Central Asia Casinos and Gaming Guide
This section of World Casino Directory deals specificially with Central Asian casinos and gambling. The continent of Central Asia has countries with casinos in them and countries with pari-mutuel facilities in them, including horse racing and dog racing or the newer racinos which have slots or video poker terminals within reach of the gamblers. Click the following articles for a run-down on specific gambling in this continent. Central Asian Poker for the poker guide, or Central Asian Lottery for Central Asian lottery results and lottery information and last but not least visit this page for the current gambling news in Central Asia.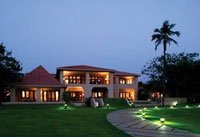 Central Asian casinos and Gambling in Central Asia
Casinos in central Asia are as popular as in any part of the world. The region of central Asia, sports casinos in Sri Lanka, India, Pakistan, China, Nepal, Bhutan, Kazakhstan and Russia to name a few locations. While many offer legal casinos, casinos without licenses are as popular and visited by many. Here is an overview of the industry.
Gambling in Central Asia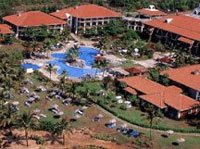 Gambling finds ready buyers throughout all countries in central Asia, irrespective of whether the joints are legal or illegal. Gambling in Nepal started in 1968 when Casino Nepal started operations. Today Nepal has become a popular destination among gamblers in South Asia and has six casinos in total. Along with Sri Lanka, it is the only country in South Asia that awards licenses to operate casinos. Goa in India attracts the rich for gambling and has a few casinos that are legal. Cruise based casinos like the Cavarela in Goa are quite popular.
Locations to gamble at in Central Asia
Not all gambling joints have licenses. Tourists to central Asia may benefit to know that currently Afghanistan, Bangladesh, Iran, Pakistan, Tajikistan, Turkey, Turkmenistan and Uzbekistan have no licensed casinos so far. Azerbaijan also does not have a licensed casino as all were closed by the government in 1988. In India, Goa is the only state to have legalized casinos. It now has six casinos, with the offshore Caravela that caters to the rich. The Himachal Pradesh government in India may also soon allow casinos. Nepal has casinos in Katmandu that are Casino Anna, Casino Everest, Casino Nepal, Casino Rad, Casino Royale and Hyatt Regency Katmandu and Tara casino.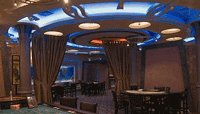 Finding Poker in Central Asia
Poker and Caribbean stud poker are offered at most casinos, while not all state so. The Russian Federation in Central Asia has casinos operating in Kazino seven hills, Kazan; Tsentralnaya hotel casino, Esmeralda casino, Novosibirsk; Casino Anna and Casino Nepal offer poker in Nepal. Casino Bars, Casino Grand, Casino Mirage and Casino Viva offer poker games in Kazakhstan.
Pari-mutuel / horse tracks / greyhound racing
Sports events unfailingly attract bets, both legal and illegal, a factor that drives economy in Goa, India. Also Pokhara, Nepal now has the Phulbari Resort and spa that offers poker among other gambling delights. Casino Rad. Statistics would operate this also reveal that soon pari-mutuel wagering will evolve as the game of choice for many.
Gambling as an industry has truly evolved in the conservative areas of central Asia. While many once frowned upon the industry, today the outlook is slowly changing as people come to accept it as an important economy generator.
Pari-mutuel
Central Asia
The two major locations for horse racing in Central Asia are India and Turkey.
Racing in India is a legacy of the British Raj. Working hard at running the Empire the British always found time for sport and with keeping in tradition they created excellent infrastructures which remain to this day. There are five regional racing authorities in India: Kolkota, Chennai, Bangalore and Hyderabad .
The Royal Calcutta Turf Club operates racing in Kolkota from 1st May to 30th April. They have one racecourse, 43 fixtures, a total of 304 flat races and over 2100 runners. The major race festivals are New Year's Day and Derby Day, Jan 8th. Like all courses in India there are on and off site betting with both Totalizator and Bookmakers. In Mumbai the racing season lasts from July to April and there are two tracks with over 70 flat fixtures, 561 races and over 5800 runners. Total betting turnover for the year was Tote Rs. 819,639,000 Bookmakers 309,400,000
Horse racing is the social need for modern societies – K Ataturk
Today races in Turkey are organised in 6 race courses countrywide; these are Istanbul "Veliefendi", Yzmir "?irinyer", Bursa "Osmangazi", Ankara "75.yyl", Adana "Yesiloba" and Sanlyurfa racecourses. The Jockey Club of Turkey is also making contributions to Turkish thoroughbred breeding with its "Jockey Club Stud" in Izmit
The main racecourse in Istanbul is the Veliefendi Racecourse which is established on 596.000 square meters. It has both a turf track of 2020 metres in length and between 27-36 meters wide and a dirt track of 1870 meters long and 17.5-19 meters wide . The racing season is from 1/1 to 31/12, with a total of 7 courses, 364 flat race fixture with 2763 races.
All of the racecourses in Turkey are equipped with the latest technology & computer network systems and some 1700 Off Track Betting Shops (OTB) started service all around Turkey with the latest technology betting systems. Agreements with the State's TV channel TRT were also made for live broadcasting on every race day (7 days a week), all around Turkey. These broadcasts can also be watched internationally.
Central Asia Stats
Central Asia Casino Stats
Countries w/ gambling:

6

Cities with gambling:

22

Total casinos:

52

Gaming tables:

1,134

Slot machines:

4,146

Poker rooms:

20

Sportsbooks:

1

Bingo halls:

2

Horse tracks:

0

Greyhound tracks:

0

Lotteries:

0
More Central Asia Gambling