World Casino Directory: Introduction, history and our gaming industry connections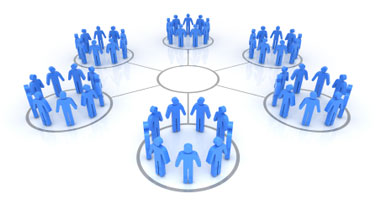 The Begining
The World Casino Directory began as a labor of love in the year 2002 and continues in that same spirit today.
The WCD was originally started by former casino owner and industry veteran, Steve Hand who had more than 30 years experience in terrestrial casinos. With a booth at the 2002 Global Gaming Expo in Las Vegas, the WCD was presented as "The only complete and up to date directory of casinos worldwide". Today the directory covers well over 5,000 casinos from Mom & Pop operations in the U.S. to the mega resorts of Macau, Las Vegas, and beyond.
What began as a land-based industry index service for casino fans and industry executives, soon took in parimutuel race tracks, bingo parlors, poker rooms and more.
Online Casinos, News Portal & Hotel Directory Added
The World Casino Directory was purchased in 2005 by Bernard Richter, who was working as an internal auditor at a Colorado casino at the time. Soon after Bernie took the helm the first 72x72 pixel online casino banner appeared. The new owner dove in head first as any young entrepreneur would while keeping on a worldwide staff of contributors responsible for covering land-based casino reviews, a small news division, and an industry newsletter.
In July of 2005, World Casino Jobs was created, gambling forums were set up, and several "play for fun" casino games were added to the site. A lottery section, which now covers the entire globe, was added that included results for U.S., UK, Canada, and Ireland. In 2006 a hotel directory was added. In another first, visitors could read all about a casino, check all of the facts like square footage, number and types of games and amenities offered, view pictures of the property, and even book a room right on the WCD.
A subdomain was added in 2007 to include a separate directory of online casinos, and much of the land-based directory was translated into several European languages.
Online Casinos Information Expanded
Another decade of development saw the launch of a top-ranking Casino News division, a casino real estate cut-sheet, and several other features along with over 57,000 individual pages indexed on Google. Bernard finally decided that working 18 hours a day, seven days a week was a task better left to fresh eyes. In late 2016, the former owner reached out to another iGaming professional to see if he was interested. After several weeks of negotiations, the site was sold to a bigger network.
The structure, momentum, vision, and entire existing staff stayed in place as the larger team went to work streamlining the mechanics of all those pages, updating content, and giving the site a vibrant new look and more modern functionality for visitors.
The World Casino Directory now has nearly 10,000 online casino pages indexed in Google and introduces several new online casino game developers and casinos every week to an audience that has long surpassed 30,000,000 individual visitors. While still equally devoted to land-based industry happenings, openings and closings, etc. the Online Casino News section has grown exponentially with nearly daily new game releases, online casino launches, and casino bonuses for players.
Each day a sizable team of devoted professionals strives to streamline, modernize, and actualize the internal workings and external presentation of the World Casino Directory while integrating those nearly 70,000 pages of content into the wider network in order to better serve our readers.
From here, the rest is not, as they say, "History" - it's the future. We welcome visitors old and new to explore and grow with us. We will continue to deliver the news 24/7/365; announce new casino projects and shed a tear along with you when old favorites close their doors; we'll expose scandals and hold the industry, regulators, and cheats accountable; and we'll not only bring you news of new developments online, we'll continue to point the way to the most trusted venues and suggest bonuses and strategies to get the most out of your gambling dollar online and online.
As the team fine tunes the WCD, we hope you find the pages you use the most to be informative, useful, and easy to navigate. Every day new sections are updated and the information is being streamlined so even if you hold the planet's most up to date and complete directory in your hand on a mobile device, you'll be able to enjoy the same great content and navigability we are building into every page. Please forgive the odd page or section you may run across here or there that hasn't had a tune-up yet, we are getting to them all in an orderly fashion.
What We Offer
From the home page, you can choose a continent on the map. Clicking that will bring you to an overall description of the state of gambling with a little history, current and pending legal and regulatory changes, descriptions and broad details about the gambling countries on that continent.
From there you can choose a country and read a brief synopsis on the land-based and online casino industries there. There's a fork in the road there - you'll be entering one of two distinct directories, but you won't get lost because the headers will guide you wherever you want to go.
Following the link to the gambling guide for any country, such as the United States gambling guide you'll find a list of states (or provinces, territories, regions, etc.) and a lengthy, well-researched and documented description of all forms of gambling and gaming opportunities available there. You'll also find links to a review or profile of every casino in the country. Drill on down through the state and city levels to find every casino that is operating or licensed and coming soon. These profiles provide detailed information from contacts and social media pages, to the number of machines and tables; casino and convention square footage; restaurants and nightlife with price guides, and a link to the hotel pages when accommodations are located on the same property.
If you go into the online directory from a certain country or jurisdiction you'll find a list of online casinos that cater to people from that locale. Online casinos are reviewed much like the one with swinging doors and reel bars on the cashier cages, but different elements are profiled. Some background on the company who owns or runs the casino, when they were established, what sort of license they hold, who provides the games, how their banking system works, and customer support among other features are examined.
Many of the online casino reviews also include ratings from other trusted portals along with an average rating. These data are dynamic and interlinked so they are always up to date. Further data not included in the verbal review information include current bonus offers as well as terms and conditions.
The information provided here is vast and far-reaching, but simple to navigate and it's easy to hone in on the particular tidbit you might be after.
Part of A Greater Whole
World Casino Directory is just one part of a broader network of websites, each with their own unique niche and value to gamblers, managers, and c-level executives who visit the sites.