Central America Casinos
| | |
| --- | --- |
| Countries w/ gambling | 7 |
| Cities with gambling | 35 |
| Total casinos | 98 |
| Gaming tables | 549 |
| Slot machines | 15,353 |
| Poker rooms | 20 |
| Sportsbooks | 10 |
| Bingo halls | 13 |
| Horse tracks | 0 |
| Greyhound tracks | 0 |
| Lotteries | 1 |
Central America - Casinos and Gambling Guide
For a list of casinos in Central America, select a country from the list on the right. Only countries in Central America with gambling or casinos are listed.
Central America Casinos and Gaming Guide
This section deals specifically with Central American casinos and gambling. Central America connects North and South America and includes seven countries and various offshore islands. Of them, all countries have casinos in them and one country has parimutuel facilities, primarily horse racing.
There are menu options above the main picture if you missed them, or click the following articles for specific gambling information available for this continent. Central American Poker for the poker guide, or Central American Lottery for Central American lottery results and lottery information or this page for the current gambling news in Central American countries.
Gambling industry in Central America
There are various legal and illegal casinos present in Central America, an industry that brings much enjoyment and revenue. Here is an overview of the industry:
The Central American countries with casinos include: Belize with two casinos, Costa Rica with 30, El Salvador with one, Honduras with two, Nicaragua with ten and Panama with 34 casinos. Along with South America it consists of over 286 casinos, an industry that is booming, despite Ecuador shutting down all of its casinos.
Veneto Hotel & Casino, Panama's newest tourist attraction that opened in 2005 November comprises of a luxury hotel cum casino. It received hundreds of foreign and local press corps and is set to be one of the most popular outlets soon. Poker is also well played and enjoyed in most parts of Central America.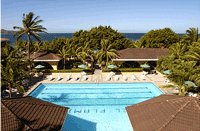 Central America Update January 10th 2014
All countries in Central America have some sort of casino; even some of the regions properties would rival Vegas casinos. Casinos in Central America can also be found in world class major resort complexes with something for all the family to participate in, including gambling.
All games played in the regions casinos are the traditional ones you would find in International casinos with the exception of Costa Rica. Roulette in Costa Rica casinos is called "Canasta" and is played with a double-zero layout. However, instead of using a roulette wheel the winning number is selected from a circular wire cage with numbered balls similar to the one used in bingo halls. Also the most popular game in Costa Rica is there equivalent of blackjack and is called "Rummy" where there are slightly different rules to International standards but the game is still a lot of fun.
The leading casinos across the region were owned or managed by 3 main International casino operators who are Turkey's Princess group of hotels and casinos, Canadian operator Thunderbird Resorts Inc. and Groupo Cordere of Spain. However in August 2010, Codere Group purchased Thunderbird's 63.6% stake in the six Fiesta casinos. Goupo Cordere is now the world's largest gaming operator as of the middle of 2013.
In possible the biggest casino news in the region Groupo Cordere has just finalised a deal to take over Thunderbird Resorts Inc.'s 6 Panama casinos by its own Crown Casino Group, which takes their total to 11 of Panamas 17 present casinos as of September 10th 2013. Thunderbird Resorts Inc. still has major operations in other Central American countries as does Groupo Cordere.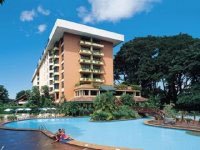 Panama is the powerhouse in the region with its 17 casinos taking in $1.6 billion in the last 10 years. In Panama gambling is tightly controlled and reported by the Junta de Control de Juegos which is a division of the Ministry of Economy and Finance.
Most of Panama's casinos are located in Panama City, followed by Chorrera. The nearby islands also have cruise ship casinos, a concept that attracts the rich across the world. High rollers from all over the world are can be found frequenting Veneto Panama, Casino Majestic and at the world famous El Panama.
On September 12th 2013 the recently built Trump Ocean Club in Panama City stated that work had restarted to build the largest casino in the region within the complex. The casino should help expand the customer base for the 369-room Trump, the largest hotel in Latin America.
Recently the Junta de Control de Juegos approved 2 more casinos for Panama and in the city of El Dorado the Golden Lion Casino has just opened Panama's 17th casino in the Central Park Hotel. Casino number 18 for Panama will be a 60,000-square-foot Casino in the town of Rio Hato at the Pacific Ocean Resort and will be operated by gaming group Blackbird International Corporation.
While the casino industry in Costa Rica generates nowhere near the financial returns as that of Panamanian casinos there are far more casinos there than any other country in the region with over 50. In mid August 2013 it was announced that the $38 million Croc's Resort, one of Central Americas most ambitious casino projects to date, would open in mid 2014.
It was widely expected that the casino industry in Costa Rica would suffer when the casino introduced strict new tax and opening hour laws, especially when casinos that were previously allowed to operate 24 hours had to curtail these to just 8 evening hours per day. Famous casinos in Costa Rica are the Del Rey, Horseshoe and on the Pacific Ocean the magnificent Paradisus Playa Conchal and Jazz Casino. Considered by many to be the most luxurious casino in Costa Rica, the Las Olas (The Waves) casino is located in the RIU hotel at Playa Matapalo, which is in the northern Guanacaste province.
A wild card in Central American casino gambling is Mexico which has huge potential but due to various factors has not achieved this. Gambling in Mexico dates back to the Aztecs, and the most popular forms involve betting on sports, races or fights. Common stereotypes depict Mexico as lawless or lax at best. Until 2004, nearly all forms of gambling were technically illegal in Mexico but then these laws were being loosened, and casinos and mini-casinos were popping up across the country. Mexico's grand casino expansion came crashing down after the gangland fire-bombing of Monterrey's Casino Royale in August 2011 which killed 53 people and many casinos have closed, it looks like gambling in many forms will not be expanding any time for many years to come.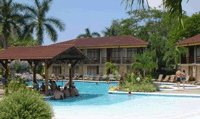 Central America's surprise package when it comes down to casino gambling is the tiny nation of Belize which has 8 casinos and 4 of them are owned and operated by the powerful Princess Group. Princess Group has now amassed 34 casinos around the world making them one of the top 10 operators including more in Central America. Princess Belize is undoubtedly the country's finest casino and operates in the Free Zone.
Nicaragua also has 10 casinos with again Princess Group having the countries best casino, Princess Managua, and Thunderbird Resorts Inc. the main operators. Pharaohs Group has 4 casinos and all are top notch International standards.
Three other countries make up Central America and all have up to five casinos. Honduras has had the same four casinos for many years, two in the capital Tegucigalpa of which the Excelsior casino is the one the foreign tourist have a distinct like for. Tiny El Salvador has had casinos going back decades but only has two at the moment. Finally Guatemala is another country where Thunderbird operates albeit in a difficult climate with the Government constantly changing rules on whether table games are allowed.
Central America Poker Scene
Poker is not just played and enjoyed in Central America, but conventions are also held here. A Poker Industry Conference and Exposition was held in the weekend of December 3-4, 2005 in Costa Rica at the Barcelo San Jose Palacio. This event covered the business of poker, focusing on management, marketing and technology. Tournaments were held at the event and best of the poker strategies, tactics and playing skills by poker executives and some of the most seasoned poker players were brought to light.
Pari-mutuel wagering in Central America
This industry is also catching on, but is not as popular in Central America as in other locations. Only one horse racinos is present in Panama City called the Hipódromo Presidente Remon. However betting is prevalent on sports such as racing on bikes, boats and cycles and statistics reveal that this will soon gather more prominence. For a more complete and up to date synopsis on this, read our Central American pari mutuel article.
Review Continent

magicspin
Posted on March 15th, 2012




+1 votes

magicspin
Posted on March 15th, 2012




+1 votes

rheajennings
Posted on October 25th, 2010




+1 votes

kashif
Posted on December 4th, 2010




+1 votes

emmawatson
Posted on October 20th, 2010




+1 votes

kashif
Posted on December 4th, 2010




+1 votes
SHOW ALL COMMENTS (7)
Central America Casino Listings

Complete list of Central America casino in alphabetical order:
Newest Casinos
Dec 23


2016

Penonome, Panama

Jan 1


2016

Stann Creek, Belize

Apr 8


2015

Panama City, Panama

Sep 5


2014

Panama City, Panama

Jun 1


2014

San José, Costa Rica
Coming Soon Casinos
News