Oceania Casinos
For a list of casinos in a specific country of Oceania, select a country from the list below. Only countries in Oceania with gambling or casinos are listed.
Casino is closed



Oceania Casinos and Gaming Guide
WCD Australasia / Oceania Casino and Gaming Update : August 2013
Oceania is the name given to the collection of islands that lies off the south eastern coast of Asia and extends far out into the Pacific Ocean. The largest countries in Oceania are Australia, New Zealand, and Papua New Guinea, but Oceania also comprises other islands such as Fiji, Samoa, Tonga, and French Polynesia. Oceania casinos are therefore spread out over an extremely wide area and exhibit a great deal of variety. A visit to any of the nations that make up Oceania can be completely delightful.
In Australasia a full blown casino and gaming industry did not arrive until relatively late. The two countries with the largest number of casinos in the region are Australia and New Zealand with Australia having 13 casinos and New Zealand having six as of August 2013. It looks like the only new casino on the horizon for some years to come will be a second casino for Sydney.
The continent of Oceania has countries with casinos in them and countries with pari-mutuel facilities in them. To see a list of Oceania casinos, select a country from the countries list on your left. Only countries in the Australasia / Oceania with gambling (casinos, pari-mutuel, poker) are listed. Always visit this page for the current gambling news in Australia.
Australia and New Zealand casinos and gambling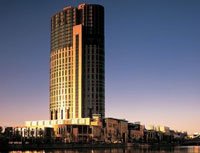 The Wrest Point Hotel Casino was Australia's first legal casino opening in the suburb of Sandy Bay in Hobart, Tasmania. It opened on 10 February 1973 and is still a very successful casino to this day. It was a long time before New Zealand followed Australia's example and legalized casino gambling. It was in 1994 that New Zealand's first casino opened in Christchurch as Casino Christchurch.
Crown Entertainment Complex in Melbourne, which is an immense entertainment venue holding some 350 table games and a full 5,000 slot machines and video games is the largest casino in Australasia. Crown Entertainment Complex also hosts the annual Crown Australia poker tournament.
It has been many years since a new casino has opened either in Australia or New Zealand but on July 4th 2013 James Packer's Crown Limited won approval to proceed with a plan to build a six-star hotel and casino at Barangaroo in Sydney. The decision means Sydney will have a second casino after 2019. A panel considering rival bids by Crown and Echo Entertainment found there was a need to "inject competition" into Sydney's casino sector, NSW Premier Barry Farrell said. Echo Entertainment had promised to upgrade its 'The Star' casino at Darling Harbour and pay $250 million to extend its exclusivity rights. Echo holds Sydney's sole casino license, which is due to expire in 2019.
Across the waters in New Zealand it was rumored late in 2012 that there would be a casino at the iconic Wellington railway station but the plans seem to have been shelved now with fraudulent activities cited.
As one of the most regulated and tightly controlled in the world, the Australian and New Zealand casino industry is an international leader. The processes to ensure that operators are of good character and that casinos are run with complete probity are exhaustive and enormously detailed and this has given Australia and New Zealand a good international reputation on the world stage. In Australia each state has its own Gambling Commissions and in New Zealand there is the sole New Zealand Gambling Commission. All 19 casinos in Australia are represented by the Australasian Casino Association. In Australia there is also the Australian Gaming Council. The AGC was formed by leaders of Australia's gambling industries in June 2000. It is the first national body with members representing all sectors of the gambling industries - wagering, licensed gaming machine operators, hotels, clubs, casinos, TAB's, lotteries and gaming machine operators.
Trade shows and exhibitions that target the whole Australasia region and attract worldwide interest that have been held recently include the Australian Gaming Expo which was held 13 – 15 August 2013 at the Sydney Convention and Exhibition Centre, Darling Harbour. On the 20-22nd August 2012 the Gaming, Racing & Wagering Summit also took place in Sydney at the Sofitel.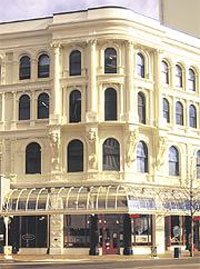 There are eight states in Australia that have casino resorts and they are: Tasmania (2), Western Australia (1), Queensland (4), Australian Capital Territory (1), Victoria (1), New South Wales (1), Northern Territory (2) and South Australia (1). In New Zealand there are only two casinos on the North Island which are Sky City Auckland and Sky City Hamilton while on the South Island there are four which are Christchurch Casino, Dunedin Casino, Lasseters Wharf Casino and Sky City Queenstown Casino.
SKYCITY Entertainment Group Limited is the largest operator of casinos in Australasia and has an iconic status as a New Zealand and Australian listed company. SKYCITY Entertainment Group Limited operate monopoly casinos in New Zealand (Auckland, Hamilton and Queenstown) and Australia (Adelaide and Darwin), alongside a variety of industry-leading restaurants and bars, luxury hotels and convention centers.
The rest of the islands in Australasia had very few casinos until recently and there is a lot of speculation that more of the smaller countries in the region have legalized or are about to legalize full blown casino gambling to attract more tourist revenue and taxes.
The rest of Austral-asia / Oceania
The remaining countries that make up Australasia are: Fiji, Kiribati, Marshall Islands, Micronesia, Nauru, New Caledonia, Palau, Papa New Guinea, Samoa, Solomon Islands, Tonga, Tuvalu and Vanuatu.
An American multimillionaire has won the right to build a large casino on Fiji's Denarau Island, one of the country's main tourist destinations for New Zealanders. Larry Claunch, who describes himself as an investor, will get an exclusive license to build a 500-slot machine and 54-table casino on the island. He will also be allowed to build a smaller one in Suva. Many large casino companies were interested but unsuccessful including New Zealand's SkyCity. The license will be held by Claunch's One Hundred Sands Ltd, which will run the casino with the Snoqualmie Tribe from Washington State and Seventh Generation LLC, a Native American company.
Papua New Guinea's parliament passed a law in 2008 allowing for a casino in each of the country's 20 provinces but until now not one has opened. However on October 23rd 2012 it was announced that the controversial and defunct four-mile hotel casino project at Boroko, Port Moresby, would resume construction immediately after a US$ 200 million capital injection was promised by new owners AusPNG Holdings Ltd (AusPNG).
The Solomon Islands may increase its number of casinos to 3 in 2013/14 with another casino to add to the Honiara Casino and the Pacific Casino Hotel. In French Polynesia Tahiti's 3 legal casinos were all closed down but the latest reports from the country indicate casinos may be legalized once more in 2013 or 2014. Another French Polynesian country, Papeete, casinos have also been closed down.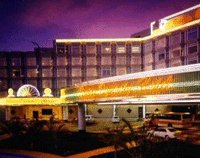 New Caledonia is an overseas territory of France and has had 3 casinos for many years with the most famous being the Casino Royal in the capital city of Noumea. Casino de Noumea operates 2 classy casinos in the capital which are the Grand Casino and the Casino Royal. In the Northern Marina Islands the Tinian Dynasty has been one of the region's most famous and best run casinos for many years. In the Tinian Islands there are constant discussions within government about casino expansion to other islands in the chain and there will now be 5 casino licenses between Tinian, Saipan and Rota. In September 2012 it was announced a casino license had been secured for Rota although precise plans and a time-line for construction have yet to be established. In October 2012 a new legislation allowing casinos in Samoa was passed and became law in July 2013 but no casinos have yet been opened. Vanuatu legalized casino gambling in 1988 and still has 3 casinos with the most established being the Palms Resort & Casino.
Oceania casino cruise ships
For those who love travel, cruise ships can prove a wonderful means of transport in luxury and style; the cruise ships operating in the Pacific include offshore casino gaming, but the casinos do not operate while docked on pacific islands because local jurisdictions indicate that they lack clear information on the operation and regulation of the gaming cruise ships. None the less its fun and the cruise ships are a nice way to see the breathtakingly beautiful islands and the diversity they display.
The Oceania Cruises are a fast growing cruise line and include the popular Regatta and Nautica. Insignia, also an Oceania cruise ship in Miami, Florida is a casino featuring thirty-six slots and five table games. Another popular casino is the Century casino which has extended its casino concession agreement with Oceania cruises. This operates casinos on two of the vessels of Oceania cruises. These have a total capacity of 2053 passengers, they cruise over the seven seas and offer over 200 gaming positions including roulette, blackjack, poker and slot machines aboard.
Oceania poker and poker in Australia
Poker is offered at almost all gambling joints at Oceania. However the well known places include the Christchurch casino and Dunedin casino in New Zealand and the Le Meridien Port Villa Resort and Palms Casino in Vanuatu. If you are planning a visit for poker then January 2006 will witness the Crown Australia poker championship at Crown Casino in Melbourne. The 2006 Aussie millions, is one of the world's top multi-million dollar poker event. Here is our full article on Australasia Poker.
Oceania horse races, dog races, pari-mutuel
Australia is one of the top countries in pari-mutuel wagering and generates a revenue of $7.3 billion. While the Australian capital territory has one track, New South Wales has 76. Here betting is done on horse or other races and the winners divide the total amount after deducting the management and other expenses.
Tourists can indulge in bike shows, swap meets and other motorcycle events. Football is also a widely enjoyed sport. There is also an Oceania lottery.
Pari-mutuel
Horse Racing, Greyhound Racing and Breeding in Australasia
The continent of Oceania is sometimes referred to as Australasia which is mostly Australia but includes New Zealand and some other minor islands. Pari-Mutuel betting is not very common in the rest of the minor islands but in

Australia and New Zealand it is as big as anywhere else in the world.

New Zealand TAB initiated the world's first Government-run totalisator betting service in 1951. When TAB began sports betting in 1996 fixed odds betting was added to its horse and greyhound gambling options. It was not until 2003 when the New Zealand racing board was set up that it conducted a survey and they found out that racing generates some 1.3% of New Zealand's gdp - around $1.5bn per year.
Major world class horse races are held in Australasia including the world famous Melbourne Cup, a race that attracts top thoroughbreds from all corners of the globe.
Australians are known for betting on anything and the wide range of pari-mutuel betting also includes greyhound racing, harness racing (trotters), Jai Alai and Arabian racing. New Zealand has one authority for greyhound racing the New Zealand Greyhound Racing Association which has 5 tracks on the Northern Island and 3 on the Southern Island. Australia has individual racing associations in the States of Victoria, Queensland, New South Wales, Western Australia and Southern Australia. All tracks are members of the very respected World Greyhound Racing Federation.
Probably only the USA has more Harness racing than Australia which alone has 34 tracks. The most famous is likely Canberra. In New Zealand also there are major venues and in 2007 both the World Drivers Championships and World Trotting Conference were held in the country.
Gambling History
The two main gaming powers in the Oceania region are Australia and New Zealand.
European settlers brought with them gambling and it has been a major part of gambling culture in Australia ever since. It started with horse racing over 100 years ago and then spread to lotteries, greyhound racing, Jai Alai and Harness racing. Control of gambling has generally been under State (and Territory) government jurisdiction in Australia.
The gambling industry is big business in Australia, with Australians losing $15 billion on gambling last year. In Australia alone the casino industry has grown substantially in the last twenty years following the widespread introduction and legalization of casinos and gaming machines. With the advent of casinos, the first one was not introduced until 1972, Australians by 1999-2000 were wagering almost $114 billion, over 30 times as much as in 1972-73. By the turn of the last century Gaming machines contributed around 65 per cent of all gambling turnover, led in New South Wales by the gaming on ('poker') machines. Australian harness racing goes back nearly as far as normal horse racing and over 30 tracks are now situated across the country.
Across the water in New Zealand casino gambling came even later than Australia but is now a multi billion dollar business. History was made in New Zealand when the world's first totalisor sports betting was introduced in both horse racing and greyhound betting. After the New Zealand racing board was set up in 2003 figures showed that racing generates almost 1.3% of the countries gdp – around 1-5 billion dollars per year.
One of the smaller countries of Oceania/Australasia that have gambling is Vanuatu which has casinos, sports betting, poker and a National lottery, all of which were allowed only in the last 20 years. New Caledonia's capital Noumeau has had 3 casinos which have all opened in the last 20 years, each having table games and slot machines. One more area of this region that has had gambling is the Northern Mariana Islands where the Tinian Dynasty hotel and Casino has been established over 15 years and is the biggest casino outside of Australia and New Zealand.
Gambling Law
Oceania Gambling Law & Current Legislation
This article is not extensive and is intended only as a general guideline to the casino and gambling laws that govern this location.
Oceania or Oceanica / Australasia consists of the various lands that are bound both geographically as well as geopolitically. There are mostly islands in the Pacific Ocean and the nearby area. These islands also include the vast island as well as continent of Australia.
Other countries that are part of the continent of Oceania are New Zealand, New Guinea and different islands of the Malay Archipelago.
Gambling Laws in Victoria
Let us look at the gambling laws prevalent in the Victoria region of Australia: Gambling Legislation: The regulation of the gaming industry and all the gambling activities in Victoria is the responsibility of the Victorian Commission for Gambling Regulation (VCGR).
Key legislation: The law presiding over the conduct of gambling, the licensing of gambling industry and its participants and the abiding by the laws by the licensees' legal obligations is set out in the following legislation:
Gambling Regulation Act 2003
Casino Control Act 1991
Casino (Management Agreement) Act 1993
Gambling Regulation Regulations 2005
Gambling Regulation (Signage) Regulations 2005
Gambling Regulation (Commerical Raffle Organisers) Regulation 2006
Gambling Regulation (Infringements Offences) Regulations 2006
Casino Control (Boundary Redefinition Fee) Regulations 2005
Casino Control (Licence Fees) Regulations 2005.
Gambling Regulation Act 2003: The main gambling act in Victoria, which is the Gambling Regulation Act 2003, has the following provisions:
It by and large prohibits gambling and activities relating to gambling unless they are authorized under this Act or the Casino Control Act 1991
It provides for the conduct under license of gaming on gaming machines at venues and the casinos that are approved
It provides for the licensing of wagering and betting competitions, which includes on-course wagering as well.
It provides for the licensing of wagering and betting competitions, which includes on-course wagering as well.
It provides for the performance under license of public lotteries and trade promotion lotteries
It provides for the action of Club Keno games
It provides for the conduct under license of interactive gaming
It provides for the conduct of gaming by group of people, society or charitable organizations.
It provides for the licensing of bingo centre operators and people working in this industry.
It provides for the conduct of gaming on board cruise ships traveling anywhere between Victoria and Tasmania
It establishes the Victorian Commission for Gambling Regulation to supervise gambling in Victoria.
Casino Control Act 1991: The objective of this Act is to institute a system for the licensing, supervision and control of casinos. The main purpose is to:
make sure that the management and functioning of casinos remain free from criminal manipulation or development
make certain that gaming in casinos is conducted sincerely
encourage tourism, employment, and economic development generally in Victoria
Casino (Management Agreement) Act 1993: The main idea behind this Act is to approve the management accord for the Melbourne Casino.
Gambling Regulation Regulations 2005: These Regulations talk about matters that are certified or still required to be set by the Gambling Regulation Act 2003. These matters speak about :
gaming machines
wagering and betting trade
promotion lotteries
Club Keno
community and charitable gaming
fees
Gambling Regulation (Signage) Regulations 2005: These Regulations describe which signs are barred from the general exclusion under section 3.5.35 of the Gambling Regulation Act 2003.
Gambling Regulation (Commercial Raffle Organisers) Regulation 2006 - These Regulations talk about :
fees for applications for the renewal of commercial raffle organizer's licenses information to be included in notices relating to applications for commercial raffle organizer's licenses
conditions of a commercial raffle organizer's license
the qualifications of an assessor to be used to audit accounts
Casino Control (Boundary Redefinition Fee) Regulations 2005: The main purpose behind these Regulations is to set down the fee to go with an application for the redefinition of the boundaries of a casino.
Casino Control (Licence Fees) Regulations 2005: These Regulations prescribe the:
fees to go with an application for a special employee license
fees to go with an application for renewal or variation of a license
fees to be paid for a replacement license

Gambling Regulation (Infringement Offences) Regulations 2006: These regulations recommend a number of offences as punishable by violation notice.
Gambling Laws in New Zealand
Now let us look at some of the Gambling Laws in New Zealand. There are 4 types of legal gambling in New Zealand:
1. Lotteries: These include Lotto and Daily Keno. There is no age limit.
2. Instant Kiwi: Instant Kiwi is a scratch card game. One should be 16 years or above to buy Instant Kiwi tickets.
3. TAB: This agency enables gambling on horse racing and other sports. One should be at least 18 years old to place a bet with the TAB or bet at the horse racing tracks.
4. Casinos: There are numerous major casinos in New Zealand. 20 years and above is the legal age to enter into any casino.
Oceania Stats
Countries w/ gambling:

7

Cities with gambling:

161

Total casinos:

223

Gaming tables:

2,192

Slot machines:

27,831

Poker rooms:

24

Sportsbooks:

5

Bingo halls:

8

Horse tracks:

31

Greyhound tracks:

0

Lotteries:

5