Top Online Casinos
Casinos and Gambling Facts
Netherlands is a country in Western Europe with legal gambling. There are 91 cities with gambling facilities in Netherlands which have 167 legal gambling facilities available in total.

The types of gambling available in Netherlands are: casinos.

The largest gambling city in Netherlands is Amsterdam with 10 gambling facilities, 55 tables games, 606 gaming, slot, and video poker machines.
The largest casino in the entire country of Netherlands is Holland Casino Utrecht which is located in Utrecht. Holland Casino Utrecht has 48 table games, 35 poker tables, 1,000 gaming and video poker machines.
Visit Pagat to view a complete list of card games played in Netherlands.
Netherlands Casino Stats
| | |
| --- | --- |
| Casinos: | 167 |
| Cities with Gambling: | 91 |
| Restaurants: | 1 |
| Table games: | 413 |
| Slot machines: | 9,012 |
| Poker tables: | 65 |
| Total Casino sq/ft: | 379,155 sq/ft |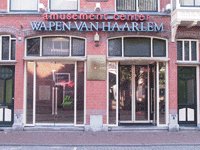 Netherlands Casino Jobs
Full Netherlands Casino Jobs
Outstanding example of and a credit to FireKeepers Casino Hotel. Maintains a working knowledge of facilities and special and upcoming events on property, in...
Knows or leans all gaming procedures, slots, etc. Handles other duties as required. Observes all areas of the casino for procedural infractions and criminal...
High School Diploma or equivalent required.One(1) year of direct guest service experience required, preferably with VIP services, front desk, guest relations,...
Currently operating in the top two casino gaming markets in the world, Wynn is financially stable and growth oriented....
All of our positions, whether corporate, back of house, management, or front of house require a friendly persona and a willingness to interact and provide fun,...
Netherlands Rating
Places to Gamble in Netherlands
Alkmaar casinos (2)
Almere casinos (2)
Almere-Stad casinos (1)
Amersfoort casinos (1)
Amsterdam casinos (10)
Apeldoorn casinos (3)
Arnhem casinos (2)
Assen casinos (1)
Asten-Ommel casinos (1)
Axel casinos (1)
Beek casinos (1)
Bergen casinos (1)
Bergen op Zoom casinos (1)
Beverwijk casinos (2)
Breda casinos (3)
Brunssum casinos (1)
Bussum casinos (1)
Castricum casinos (1)
Coevorden casinos (1)
Cuijk casinos (1)
Den Bosch casinos (3)
Den Haag casinos (8)
Den Helder casinos (1)
Dordrecht casinos (1)
Egmond aan Zee casinos (1)
Eindhoven casinos (6)
Emmeloord casinos (1)
Emmen casinos (1)
Enschede casinos (1)
Geldrop casinos (1)
Geleen casinos (2)
Gilze casinos (1)
Gouda casinos (1)
Groningen casinos (4)
Haarlem casinos (2)
Harderwijk casinos (1)
Heemskerk casinos (1)
Heemstede casinos (1)
Heerenveen casinos (1)
Heerlen casinos (3)
Helmond casinos (1)
Hilvarenbeek casinos (1)
Hoensbroek casinos (1)
Hoofddorp casinos (1)
Hoogezand casinos (2)
Hoorn casinos (1)
Horst casinos (1)
IJmuiden casinos (3)
Joure casinos (2)
Kaatsheuvel casinos (1)
Kerkrade casinos (2)
Leeuwarden casinos (1)
Lelystad casinos (1)
Lemmer casinos (1)
Maarssen casinos (1)
Maastricht casinos (2)
Meppel casinos (1)
Nijmegen casinos (4)
Noordwijk casinos (1)
Oss casinos (1)
Purmerend casinos (1)
Rhenen casinos (1)
Roermond casinos (2)
Roosendaal casinos (2)
Rotterdam casinos (10)
Rozenburg casinos (1)
Sassenheim casinos (1)
Schiedam casinos (1)
Sittard casinos (2)
Sluis casinos (1)
Sneek casinos (2)
Steenwijk casinos (1)
Tegelen casinos (2)
Tilburg casinos (1)
Uden casinos (2)
Utrecht casinos (4)
Vaals casinos (1)
Valkenburg casinos (5)
Valkenburg a/d Geul casinos (1)
Veendam casinos (1)
Veghel casinos (1)
Velsen-Noord casinos (1)
Venlo casinos (1)
Venray casinos (3)
Weert casinos (2)
Winterswijk casinos (1)
Zaandam casinos (2)
Zandvoort casinos (4)
Zeist casinos (1)
Zoetermeer casinos (1)
Zwolle casinos (1)
Netherlands Gambling