Ecuador Casinos
Ecuador Casino List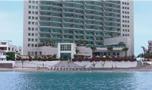 Features:
American Roulette, Blackjack, Mini-Baccarat, Poker, Accommodations
Hotels

Features:
Blackjack, Caribbean Stud Poker, Mini-Baccarat, Roulette, Accommodations
Hotels

Features:
American Roulette, Blackjack, Punto Banco, Accommodations
Hotels
Ecuador Casino Stats
| | |
| --- | --- |
| Casinos: | 8 |
| Cities with Gambling: | 5 |
| Casino Hotels: | 3 |
| Table games: | 33 |
| Slot machines: | 351 |
| Poker tables: | 2 |
Casinos and Gambling Facts
Ecuador is a country in
South America
with legal gambling. There are 5 cities with gambling facilities in Ecuador which have 8 legal gambling facilities available in total.
The types of gambling available in Ecuador are: casinos.
The largest gambling city in Ecuador is
Guayaquil
with 3 gambling facilities, 22 tables games, 230 gaming, slot, and video poker machines.
The largest casino in the entire country of Ecuador is
Unipark Hotel & Unicasino
which is located in
Guayaquil
.
Unipark Hotel & Unicasino
has 7 table games, 113 gaming and video poker machines.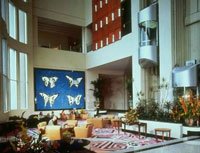 Ecuador Casino Gambling Review
Ecuador Casinos & Gambling Situation
Ecuador had a thriving and growing casino industry until President Rafael Correa got the go ahead to ask the people what they thought about casinos and gambling halls in late 2010. He wanted to ban them all and  placed a referendum on the ballot in May of 2011. Voters were asked, "Do you agree that businesses devoted to games of chance such as casinos and slot machine parlors should be banned?"
Less than half of voters said they agreed but it was enough for the President to sign an Executive Decree banning them. All unlicensed venues were told to shut their doors immediately and the 50 or so legitimate casinos and bingo halls were given six months to wrap it up. You can read the Presidents decree powers in .PDF format here.
Casinos in Ecuador
Ecuador had more than 25 casinos and at least 15 bingo halls that were closed by midnight on March 16, 2012. Many were high quality gaming venues in 4-star hotels. Games offered included slots, roulette, blackjack, punto banco (baccarat) blackjack, poker,  and more.
Several casinos were located in the main city of Quito, situated in the region of Pichincha. Chalet Swisse Hotel and Casino offered 40 slots.  Hotel Hilton and Casino Colon had 91 slots and 12 table games and stayed open until 4am.

Also located in the Pichincha region is Hotel Casino Plaza. Hotel Casino Plaza featured 176 slots and 25 table games. They offered 3 Card Poker, Baccarat, Blackjack or Punto-Bunco in both of the casino's bars.

Guayaquil is the largest city of Ecuador, located in the province of Guayas in Costa. The major attraction of Guayaquil, Hotel Hilton and Casino Colon, was open from 10 am to 4 am daily. They had over 100 slots and 9 table games plus 5 tables for Blackjack.  Caribbean Stud Poker, Roulette and Mini- Baccarat were also available in the wonderful casino of Hotel Hilton.

Then we have Hotel Oro Verde in Guayaquil which was open till 5am and offered 85 slots and 10 table games. Table games included Blackjack, Canasta, Caribbean Stud Poker, Mini-Baccarat and Punto-Bunco. Although you can no longer gamble here, you can have a splendid time in the gym, bar, swimming pool and the sauna of Hotel Oro Verde. Oro Verde is also present in Manta and Machala. 

In addition to Oro Verde, Machala had another good casino in Rizzo Hotel. 

Besides legal gambling, various miniature joints at small restaurants offered illegal games. One had to be careful before betting huge sums of money here.
Poker in Ecuador
Poker is relatively a popular game in Ecuador and was played and enjoyed by many there. Many locations throughout the country offered a range of Poker games for you to choose. While Caribbean Stud Poker was one of the most popular variations of Poker in this country, Poker games like Holdem and Stud were also played legally and well appreciated. People participated in Poker tournaments that were held in different casinos at regular intervals. Oasis Stud Poker was another popular house banked variant of the game. In 2015 we find no forum chatter nor trip reports coming out of Ecuador. Checking the Latin American Poker Tour Season 8 Schedule, the country is sadly missing as well.
Pari-mutuel wagering in Ecuador
Like any other part of the world, pari-mutuel wagering made its way into Ecuador too. But the people of Ecuador simply seem to have never developed a taste for horse racing or dog tracks, although there may have been a small spike in action after the casinos closed down.
Sports Betting in Ecuador
Football is a popular sport that is well played and enjoyed in Ecuador. One can probably opt to participate in betting and wagering on this game. Most centers offering these activities may be operating illegally and customers must check out these centers well before putting their money down. Online betting activities are however available and one can opt for them as well from within the country after checking with the appropriate authorities in regard to the legality of the pastime.