Slovenia Casinos
Slovenia Casino List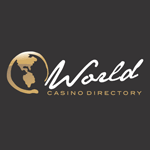 Features:
American Roulette, Blackjack, Caribbean Stud Poker, Craps, Draw Poker, French Roulette, Poker, Punto Banco, Roulette, Seven Card Stud Poker, War, Wheel-of-Fortune, Sportsbooks, Attractions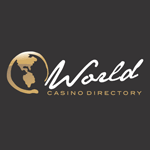 Features:
30-40, American Roulette, Baccarat, Blackjack, Caribbean Stud Poker, Double Deck Blackjack, Draw Poker, French Roulette, Mini-Baccarat, Poker, Progressive Poker, Punto Banco, Wheel-of-Fortune, Attractions
Top Online Casinos
Casinos and Gambling Facts
Slovenia is a country in Eastern Europe with legal gambling. There are 11 cities with gambling facilities in Slovenia which have 13 legal gambling facilities available in total.

The types of gambling available in Slovenia are: casinos, sportsbetting parlours.

The largest gambling city in Slovenia is Nova Gorica with 3 gambling facilities, 74 tables games, 1,394 gaming, slot, and video poker machines.
The largest casino in the entire country of Slovenia is Hotel Casino Perla which is located in Nova Gorica. Hotel Casino Perla has 37 table games, 12 poker tables, 850 gaming and video poker machines.
Slovenia Casino Stats
| | |
| --- | --- |
| Casinos: | 13 |
| Cities with Gambling: | 11 |
| Sportsbetting Parlours: | 1 |
| Venues: | 1 |
| Restaurants: | 1 |
| Table games: | 208 |
| Slot machines: | 2,581 |
| Poker tables: | 34 |
| Total Casino sq/ft: | 46,628 sq/ft |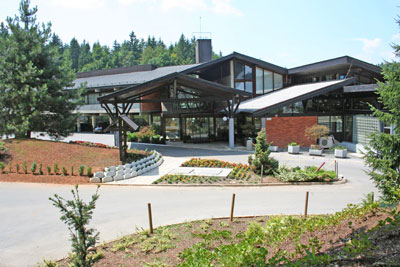 Slovenia Casino Jobs
Full Slovenia Casino Jobs
All of our positions, whether corporate, back of house, management, or front of house require a friendly personality and a willingness to interact and provide...
Responsible for maintaining and promoting hospitality at all times by welcoming and serving guests in a courteous efficient and friendly manner when assisting...
Knowledge of equipment used such as, PD-61, RBU-11, UW-24OB, strap verifier, currency counter, calculator and??copy/fax/scanner....
18.Ability to work a flexible schedule including extended hours, weekends, and holidays. Tracks and maintains due dates for MGCB license submissions for team...
Responsible for cleaning host area, stairway, and entrance to restaurant and elevator. Ensure the safety and security of employees and customers....
Slovenia Rating
Places to Gamble in Slovenia
Bled casinos (1)
Brezice casinos (1)
Grosuplje casinos (1)
Kranjska Gora casinos (1)
Ljubljana casinos (1)
Maribor casinos (1)
Nova Gorica casinos (3)
Otocec casinos (1)
Portoroz casinos (1)
Rogaska Slatina casinos (1)
Sezana casinos (1)
Slovenia Gambling