Bingo Guide - History of Bingo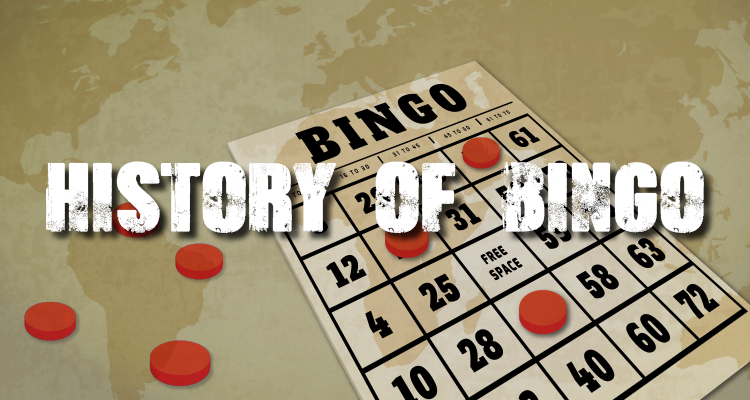 04:44 Jul 21st, 2018 Bingo Games , Online Gambling
HISTORY OF BINGO - BINGO IN THE BEGINNING
Information on game rules, history, strategy, tournaments and more.
The ever popular game of Bingo's origins can be traced back as far as 1530 where the game was played in Italy. This game was more like a lottery game of today, and only played by those persons considered to be quite wealthy.
BINGO AS A LOTTERY
In later years the game grew in popularity and was made available to a larger majority of the population. The Italian version of Bingo was called Lo Giuoco del Lotto. Later this title was shortened to Le Lotto, translated; The Lotto.
BINGO FOR MATHEMATICS
Later in Germany, the game was used as a method of teaching children mathematics. History shows the first use of Bingo Cards and chips during the 1700's in France.
BINGO IN NORTH AMERICA
Much later, during the 1920's America discovered Bingo! Or rather, Beano, as the game was originally titled in the states. Americans used beans to cover their numbers, hence the title. Read more.
BINGO!
The game of Beano was being played at a carnival near Atlanta, Georgia, when a New York toy salesmen named Edwin Lowe A New Yorker by the name of Edwin Lowe was observing a game of "Beano" around 1929 when a player excited by the win, yelled "BINGO!" by mistake instead of the term "Beano" to claim her Beano win.
THE BUSINESS OF BINGO
Lowe a then toy salesman, later presented the game to his friend Carl Leffler with a new name. Edwin and Carl began working together over the next few years to improve and remarket the game, as today's ever popular Bingo.
Lowe and Leffler added a variety of new twists to create more of a challenge than was previously offered by straight line "Beano". This was the first known appearance of Bingo patterns. As the game grew in popularity that Low began charging his own competitors one dollar each year allowing them to use the now popular Bingo name for their own games.
BINGO FOR FUNDRAISING
Bingo was a common fundraising event for many religious organizations and church groups. This provided a fun event for congregation members, as well as a new innovative way for the churches to raise much needed funds. BINGO TODAY By the end of the 1930's and into 1940, Bingo was available all over North America. The game still increases in popularity every day in the US and UK with different variations available at bingo halls, in churches and online!