How To Play Three Card Poker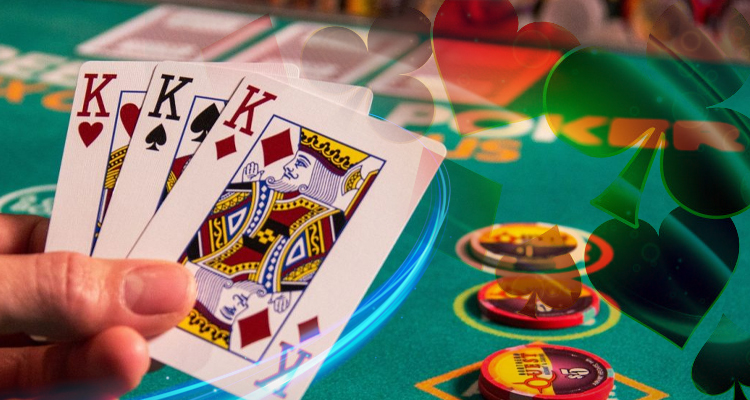 03:48 Jul 13th, 2018 Games Land Based , Online Gambling , Poker
Three card poker is a casino table game that is played against the dealer. It is played with a single deck and has two bets you can make on one hand. Since you can choose between which bets to make, in essence, it is actually two games in one. The two bets are Pair Plus and Ante/Play. The Pair Plus bet is wagering on your own hand. If your hand contains a pair or better, you win based on the bonus table listed below. The Ante/Play bet is when you play against the dealer and must beat their qualified hand.
Three Card Poker Game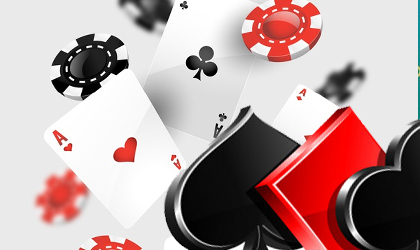 3 Card Poker is played at a blackjack type table and before you decide to wager, check with the dealer for which type of bet is allowed. Most Atlantic City casinos do not allow Pair Plus bets only while Vegas will allow whichever bet you want to make. You can play the Pair Plus, the Ante/Play or both.
Three Card Poker Rules
To start play, place a bet (at least the minimum table bet allowed) on the Pair Plus circle, the Ante circle or both. The cards are dealt all face down. Look at your cards and if you just made a Pair Plus bet, slide them under your wager and wait for the dealer. For the Ante bet, if you decide to continue, place another bet on the Play circle of equal size to the ante and slide your cards underneath.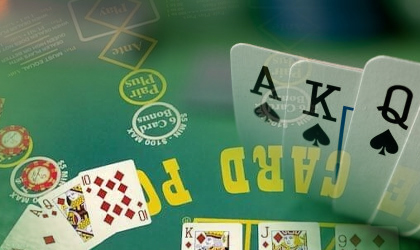 The Pair Plus is the less complicated of the two bets. If you have at least a pair in your hand or better, you win no matter what the dealer has. The payouts are as follows:
Pair: 1-1
Flush: 4-1
Straight: 6-1
3 of a Kind: 30-1
Straight Flush: 40-1
*Note: Not a misprint, straight is higher is this game. These are common payouts and will vary depending on what casino you play.
If you have wagered on the Ante/Play, then you must play against the dealer. Before you qualify to win a hand the dealer must qualify (like Caribbean Stud Poker). In this game the dealer must have a minimum of Queen high to "qualify" and pay out the winnings. If the dealer does not qualify all then all players remaining in hand will be paid even money on the ante and have your play bet returned.
If the dealer hand does qualify then your hand must beat the dealer's hand. Remember that in 3 Card Poker the hand rankings are different:
Straight Flush
Three of a Kind
Straight
Flush
Pair
High Card
If you have beaten the dealers hand then you are paid 1:1 on your ante and play bet plus and additional bonus if you have a:
Straight Flush: 5-1
3 of a Kind: 4-1
If you have played both the Pair Plus and Ante/Play and win both, you will be paid on both according to the payout structure.
3 Card Poker is fun and dynamic. It is fairly fast paced and if the cards are running can pay off a lot in a hurry. This game is gaining popularity mainly due to its easy to follow game play. Player's solidarity is quickly formed because they all begin to root for each other against the dealer.