On The Road Again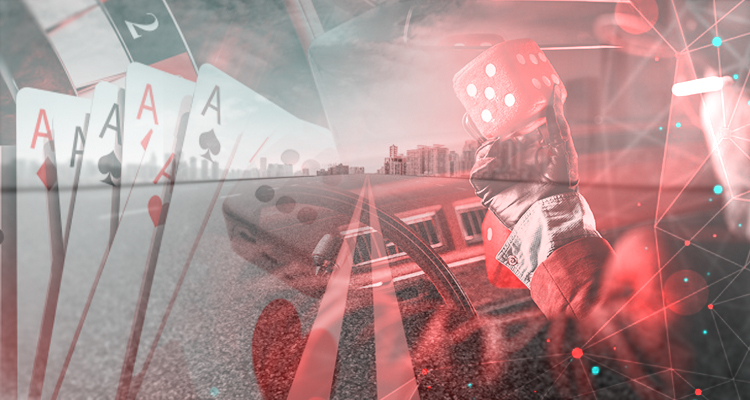 Geno Lawrenzi 10:02 Apr 22nd, 2021 Land Based Online Gambling
Watch out for new friends. If they have bad habits, they can
pass them on and you never know what kind of trouble you can
get yourself into.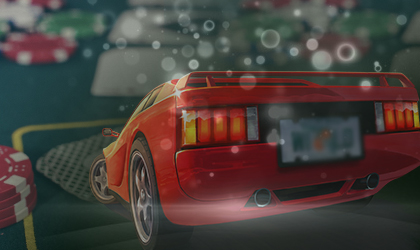 Somebody once said that travel broadens a person. 
Having been a traveler all my life, I cannot disagree with the statement. My brother Legs and I made one of the most pleasurable journeys of my life something like 20 years ago, when we drove to Arizona in a rather dilapidated old car.
I claim the car was a Plymouth – Legs, whose memory is infallible, says it was a Dodge. Anyhow…
…the tires were worn out, the engine was not in great shape, and the windows were collapsing. 
But somehow, that old vehicle rolled across the American landscape, passed the plains and prairie country of Oklahoma, Texas and New Mexico, and delivered us to the outskirts of Tucson where it took its final gurgling breath in front of a car lot.
The car lot was called Honest John's Used Cars. John, the owner, was a cowboy with a Jewish accent. Probably born in the Bronx.bI can still see him in his leather vest, chaps, cowboy boots and wide-brimmed hat staring at our car and the two tenderfeet who tumbled out of the smoking vehicle into the bright Arizona sun.
"Hallo boys," said John in a thick Jewish accent. "You got a car you want to sell"
At that moment, the window on the driver's side fell out, the radiator blew into a gusher of steam and water, and the car just sort of collapsed.
We sold the car. 
Honest John paid us $60 and gave my brother an Indian bow and two arrows (I often wonder what kind of deal that poor Indian had to make).
My brother and I grabbed onto our suitcases and started walking down Swan Road. We had gotten about a mile when we came across a boarding house. It was called Mais and promised three good meals a day and a comfortable room at reasonable rates. We rented a room and gave Ma a deposit.
There were about 20 guests in the boarding house. One was Sheldon, a former New Yorker who drove a bakery truck. Sheldon was a likeable guy who had only one vice -- he was a gambler. He played the greyhounds. There was a track just a couple of miles from the boarding house and that night my brother and I were Sheldon's guests at the track.
I had never seen or wagered on a greyhound race before in my life. That night, incredibly, we hit a winner in every race. Sheldon would box three dogs and we hit quinela after quinela. When we left the track after the races were over, my brother and I had money in every pocket.
I managed to get a job as a reporter on the Arizona Daily Star, a daily newspaper, and my brother found a job as a house painter. A promoter named Fred Hill came to Tucson with a pile of money and opened another greyhound racing track about 40 miles east of Tucson. I was assigned to write a feature story about the track and we were invited to the grand opening celebration.
Fred was a colorful character who drove around in an ancient, gas-guzzling Cadillac. He claimed to be related to two baseball players, Paul and Dizzy Dean. That night I lost every race I bet on. I had a date lined up with an attractive flight attendant I had met the previous week. By the time the sixth race came around, I was down to my last $20.
I walked over to Fred who was busy counting money and said:
"Uh, Fred, I'm just about busted. Any advice for a gambler down on his luck"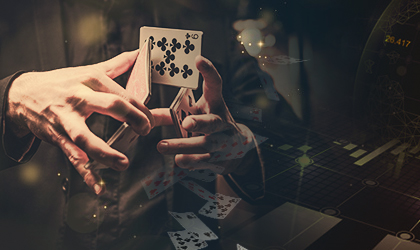 He gave me a concerned look:
"Sorry to hear that, Son. Now I'm not a gambler, but if I was, I just might wheel the three-dog in the next race. He's 20 to 1odds and you never know."
The three-dog burst out of the chute like a rocket and won the race along with another long shot. The quinela paid $240. Fred, the non-gambler, grinned like a fairy godfather as I collected my money. He gave me two other winners and I had a fabulous date that night with my stewardess.
From Tucson we went to Phoenix. I pursued my career as a journalist until I received a letter from the U.S. Government informing me that I had been drafted into the Army. But that's another story. My brother drove back to Pennsylvania in a car in the same shape as the old Plymouth or Dodge that brought us to Arizona.
Aren't memories wonderful?