Phenomenal Live Monopoly (Is This Evolution Gaming's Best Online Casino Game Yet?)
07:24 Jul 14th, 2021 Games Online Gambling
Where online casino gaming is concerned, Evolution has been at the top of market for quite some time now.
Which is not at all surprising for those who know this company's work! 
It seems that this mega-brand is announcing notable new partnerships and important new ventures with astonishing frequency…
No matter how big this company grows, however, they will always be a software creator first and foremost. It's fitting, then, that their take on Live Monopoly has become an instant candidate for best-in-the-category status. 
Let's take an in-depth look at this game, starting with its storied creator. 
The Designer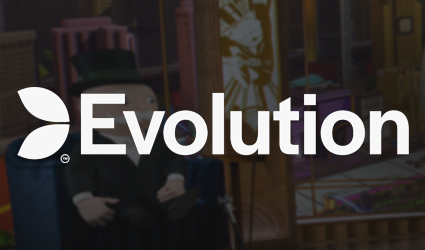 In the constantly-shifting world of online casino gambling, Evolution Gaming has provided consistent excellence and innovation since its founding in 2006. 
With offices in the UK, Latvia, Italy, and Malta, they provide Live Dealer solutions for the European market par excellence. Not only do they develop their own titles, but they also work directly with other major operators – including William Hill, VC Bet, 888, SkyBet, and Paddy Power, just to drop a few big names among many. 
This business model has yielded a powerful position for Evolution Gaming, allowing them to throw their weight around, making news with major acquisitions and generally making sure that their prestige status is cemented for the long haul.
One small example of the classy way they do things: the actual roulette wheels used in their live dealer studios are made by Cammegh, one of the most high-end manufacturers in the world. 
Could Evolution save money by going with a less expense vendor? 
Of course! 
But cutting corners isn't how they do business.
This approach to gaming suggests great things for clients, whether other companies or individual players. So where does this title fit in?
The Game
Monopoly has loomed large in online gaming for decades now. 
Somehow, the classic board game from Hasbro (which is incidentally based on the city planning of Atlantic City, NJ) has retained an appeal among gamers since the early days of online gambling! 
There have been slot game versions, keno-style editions, and plenty more to boot. This live dealer adaptation takes a Wheel of Fortune-style approach, though, so there's no need to fight over who gets to be the car and who is stuck playing as the thimble. 
The visuals are absolutely gorgeous, with a Monopoly-themed cityscape styled behind the wheel and an animatronic version of the game's much-celebrated, tuxedoed, mustachioed mascot standing to the left of the action. Though he mostly minds his own business doing millionaire activities like drinking tea and making smart remarks, he will occasionally hop off his seat to host the 3D Bonus Round. 
In the meantime, a real host spins the reel. It consists of 54 sections containing the following numbers and symbols:
1

2

5

10

2 ROLLS

4 ROLLS

Chance
Players have the opportunity to bet on any or all of the above numbers and symbols. After the wager is placed, the host spins the wheel. Winning bets will receive their original bet back in addition to the corresponding payout. 
As an example, a player who bet $5 on a winning 5 would receive their original bet ($5), as well as five times that amount in winnings ($25) for a total payout of $30. 
As in the board game version, Chance can lead to any number of positive outcomes. (If Chance is a cash prize, then any bettor who wagered on the spin will win the prize.) They usually range from 5x–100x the bet size.
There are also win multipliers, when the host spins the wheel a second time, this time with a multiplier of 2–5x active. Be warned, though, that additional bets are not permitted for second spins – the initial bets will simply be locked in for a second round, not unlike a Free Spins feature in a slot game
Finally, the 2 ROLL and 4 ROLL cards open the way to the 3D bonus feature hosted by the one and only Mr. Monopoly. Perhaps the coolest part of the feature is that the dice rolls involved are done live in the studio – no RNGs or virtual dice involved!
This particular bonus feature has the potential for massive payouts, thanks to the possibilty of double-multiplied wins – in our test run, we saw some squares paying as much as 450x the bet size. That's a cool $2250 payout on a a $5 bet… not too shabby!
Overall, this title offers an RTP of 96.23%, comparing favorably with most slot games, but losing out in terms of house edge to baccarat and the best roulette odds out there. It streams 24 hours a day, 7 days a week, 365 days of the year. 
Where to Play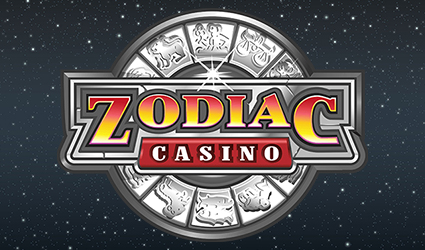 With a top name like Evolution gaming, players can enjoy the benefit of having many potential casinos to choose from. 
For this title specifically, we recommend Zodiac Casino, a fine outfit that offers reliably except bonuses for sign up, 2nd deposit, and the like. 
There are some either excellent options available, however: savvy gamers can consider Bet Winner, BitStarz, and Unique Casino.