Poker Is Coming Back
Geno Lawrenzi 12:11 May 5th, 2021 Land Based Online Gambling , Poker
(Good news for my poker playing buddies around America
and the world. It is slow process but poker is on the road to
returning to normal).
I know a lot of my poker playing friends are very concerned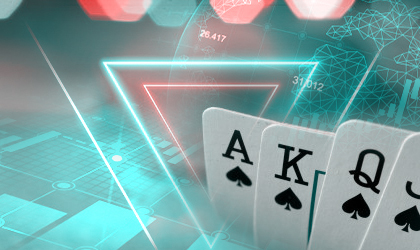 about the effect this global health crisis is having on the future of poker and other gambling in Las Vegas, Reno, Atlantic City and other places where gambling is legal in America. 
I admit, I have been concerned about the same questions, especially after some recent news that has come to my attention.
Example:
I book a recent trip by car to Laughlin and Las Vegas, Nv. and there were no poker games available at any of the Laughlin casinos. 
Also:
Las Vegas had temporarily suspended any poker as well as bad beat jackpots or special poker promotions. These are important perks for the average poker player and are a major consideration for the future of poker.
BestBet Casino Jacksonville
My concerns have been temporarily relieved, thanks to the way BestBet Casino in Jacksonville, FL is reacting to the crisis. I spent the weekend in Jacksonville and was relieved to see that BestBet is holding $160 no limit Texas Hold'em tournaments at noon on every Friday and Sunday. BestBet is also providing customers with BadBeat jackpots and high hands ranging from $300 to $1,000, payable every half hour from 10 a.m. to midnight or later.
Poker players are creatures of habit. We like things to be consistent. And the management team at BestBet understands that and is doing its best to provide us with those comforts.
I hope Las Vegas, Reno, Atlantic City and the rest of Florida and states providing legalized Florida falls in step with those perks and benefits.
I know the mask situation is a great bother to dealers, poker room supervisors and players. There are few things more irritable than having an employee come up to you in the middle of a hand to remind you to adjust your mask. That is a bummer that often brings a reaction from the player.
I realize poker room management tries to shift the blame to the problems caused by coronavirus and state bureaucrats concerns for the health of their customers.
But the question remains: 
When is this going to end? When will we be permitted to remove these damned masks and get things back to normal?
I applaud BestBet and the management teams of other casinos and poker rooms that think for themselves. None of us is responsible for this poker room situation caused by something beyond our control. But we should not have to sit here forever waiting for the crisis to correct itself. Congratulations, BestBet. Let the games continue and expand.