The Basics of Betting on Basketball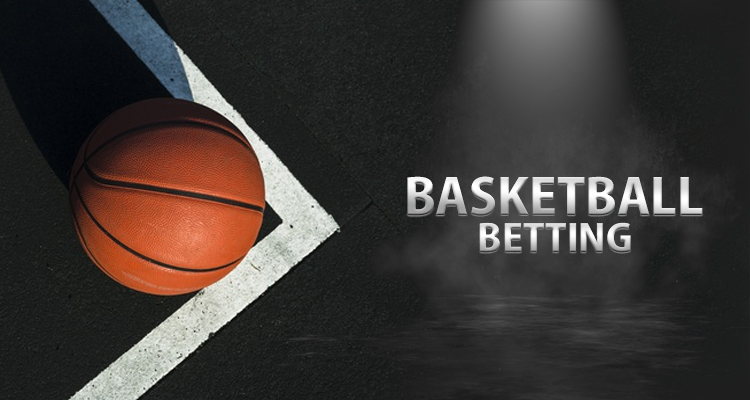 Dave Schwab 01:16 Jul 14th, 2018 Basics Sports Betting
Basketball remains one of the most popular sports with anyone who loves to bet on the games. Its popularity starts at the collegiate ranks right through the madness of March to the professional level in the NBA featuring the top players in the world.
The main way that most sports bettors wager on basketball games is with the use of a set point spread similar to football. Betting on the total line also ranks high on the list followed by bets on the money line odds as well as the many team and player prop bet odds that are released by sportsbooks in conjunction with the games.
Betting on Basketball Point Spreads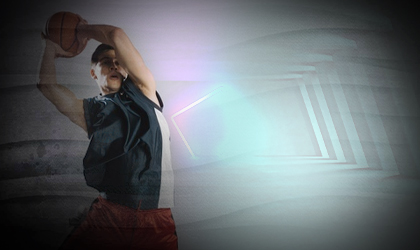 The primary betting line set for any basketball game is the point spread. This pertains to how many points one team is favored by against the other. Home court can have a huge influence on the actual spread given the boost in momentum the home-town crowd can provide in a jam-packed arena setting. This makes it important to properly study each team's betting trends (both straight-up and covering against the spread) for their home and away record as this could have a big impact on the actual outcome of a particular matchup.
Another big factor in setting the spread is the overall health of each team. Since most basketball rosters are trimmed down to a dozen or fewer players, injuries can really cut into a team's depth. An injury to a star player can impact the betting spread by as much as two to three points so it is always important to consult an accurate injury report before betting on a game.
Betting on Basketball Total Lines
Just as it is in most sports, the total line is set in light of an anticipated total combined score of both teams in a matchup. When it comes to betting on the total in basketball, there can be a huge variance between the betting line for a pairing of two defensive-minded college teams as opposed to a total line that might be set for the two highest scoring teams in the NBA.
You not only need to study a team's ability to put points on the board, you also need to know what style of defense it plays. Some basketball coaches at any level love to play a "run and gun" style of ball that simply tries to outscore the opposing team. Other coaches love to slow the pace of the game down and focus on only taking high percentage shots on offense, while forcing the other team to take bad shots under heavy pressure on defense.
Along with the impact injuries can have on a basketball game's point spread, they can really have an impact on the total line if they involve a top scorer or a key player on defense. Another thing to keep in mind with basketball total lines is that there are far less moving parts than a sport such as football. In certain situations, it can be more beneficial to study individual player's tendencies than studying the team's.
Betting on Basketball Money Lines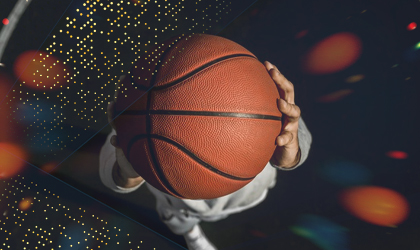 Money lines in basketball are a straight-up bet on either the favorite or the underdog. Using a starting point of 100, the money line for the favorite tells you how much you have to risk to win that amount. The money line for the underdog tells you how much you stand to win for that same $100 bet.
A good strategy for betting basketball money lines is to look for opportunities where you believe that the underdog has a great chance to win outright. Maybe it's a matchup where the road team is the better all-around ball club and the only reason it is an underdog is home court advantage for the other team. Underdogs at home are also a good starting point for money line bets as long as they matchup fairly closely with the favorite.
Betting on Basketball Futures and Props
Sportsbooks often release futures odds and prop bets for basketball in an effort to draw in some extra action from the betting public. Futures are set for a team's odds to accomplish something over the course of the season (win a division, conference or league title), while props can be set for both future events (league scoring title) or for individual games (high scorer).
Betting on basketball futures and props should never take up a large portion of your overall bankroll; however certain ones can offer quite a bit of value in the actual odds set if you know where and how to look.
Sports Betting 101
Sports Betting Insider Tips
Sports Betting Basics