Casino Details
Amenities
Attractions
Pacific Ocean
Golf
Chinook Winds Golf Resort
Casino games available
Blackjack
Craps
Roulette
Slot machines
Bingo
Keno
3 Card Poker
Video Poker
Poker games available
Stud
Omaha Hi-Lo
Limit Holdem
No Limit Holdem
Chinook Winds Casino Review - CLOSED Jump to comments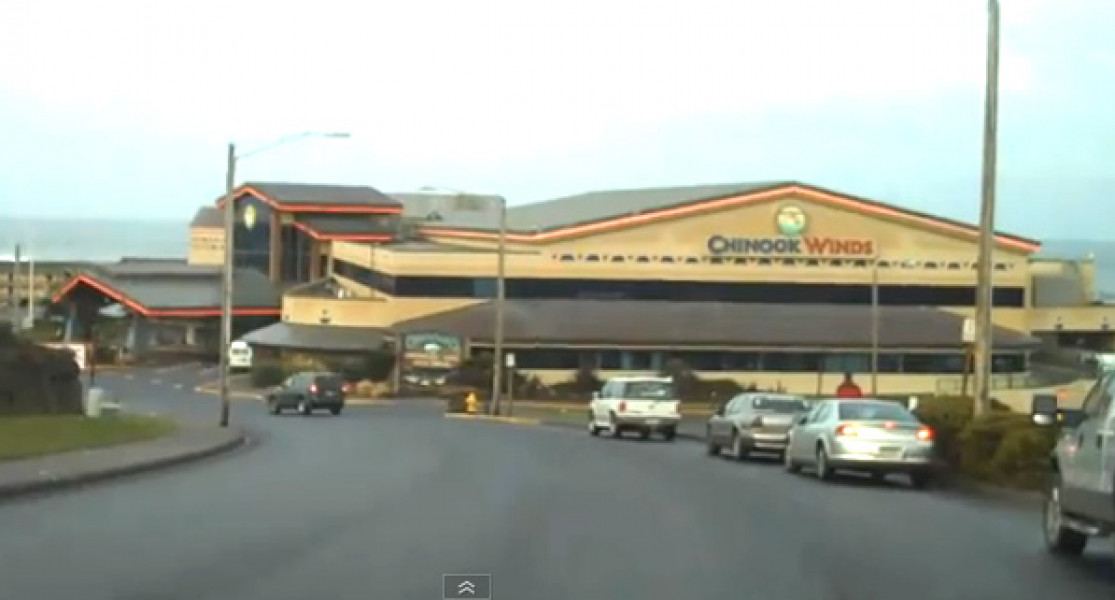 Chinook Winds Casino
You will be blown away the moment you lay eyes on Chinook Winds Casino! Out of nowhere the moment you turn into the parking lot, you will feast your eyes on two of the most beautiful sites in the world. A temptingly lovely casino, set against the backdrop of the Pacific Ocean!

Chinook Winds Casino is located just in Lincoln City, Oregon one block off of Highway 101. With the Pacific Ocean as their backdrop and over 7 miles of beach access in Lincoln City.

Chinook Winds is not the biggest casino in the world, however they do have a decent selection of table games available should this be more your style. There are 29 table games in all including; single and multi deck Blackjack, Craps, Bonus Let it Ride, Fortune Pai Gow, Roulette, Three Card Poker, and other common variations of Poker. Wager from $5 to $1,000 per bet depending upon the game you choose.

While you are enoying your dinner in the lounge the kiddies will have a great time at the Chinook Winds Play Palace and Games Galore Arcade. The kids will love the 3 level play structure, and the Nintendo area. There are more than 90 games in the Movie and Arcade area. Crafts are offered to the smaller children, and for the teens, there is a deli located on site!

The resort also offers its own restaurant and lounge with live entertainment on the weekends!

Chinook Winds Casino Convention Center offers more than 35,000 sq of meeting space making it the largest convention area available on the Oregon Coast! The convention center can be partitioned off into six separate rooms to accommodate smaller events. Chinook Winds offers a professional event planning team to assist you in creating the perfect atmosphere for your event.

Located across from the Convention Center, the business center is available for your office needs. The business center offers 2 computers with high speed access, a telephone and fax, a large office table for smaller meetings and a spacious desk.
up to

test
Loading...
There are no available casinos for requested criteria.
Something went wrong. Please try again later.

Gaming at Chinook Winds
Chinook Winds Casino offers more than 1,200 reel and video slots for you to choose from! You will find Penny, Nickel, Quarter, & Dollar slot machines located throughout the gaming floor!

Many of the slot games at Chinook Winds Casino offer Progressive Jackpots. You will also find Video Poker and Video Keno! Chinook winds casino also features a small high stakes slot room where you will find $5.00 to $100 slot machines!

Join the Chinook Winds Winners Circle club and earn points while you play! Not only will you automatically receive a 10% discount on show tickets, and hotel stay. You will be eligible for several other promotions and events!

Chinook Winds now offers Ticket in/Ticket out machines for machine play, saving you from walking to and from the cashier to cash out every ticket. Cash out from one slot game, grab your ticket, and place it right into the next!

Chinook Winds hasn't forgotten you bingo players! As a matter of fact they claim to offer the largest bingo payouts in the area during their popular afternoon bingo session!

Chinook Winds like all other Casino's located on Indian Reservations in Oregon is alcohol free except in the lounge; however soft drinks and fruit juice are available in the bingo hall free of charge.

You can choose from paper cards, or the new Traveler machines are available! You will earn Winners Circle points from your purchase either way!

The Bingo hall at Chinook is so spacious that it doubles as a theatre for the many concerts and shows featured at the casino. A calendar of events is available on the Chinook Winds Casino webpage.
Poker at Chinook Winds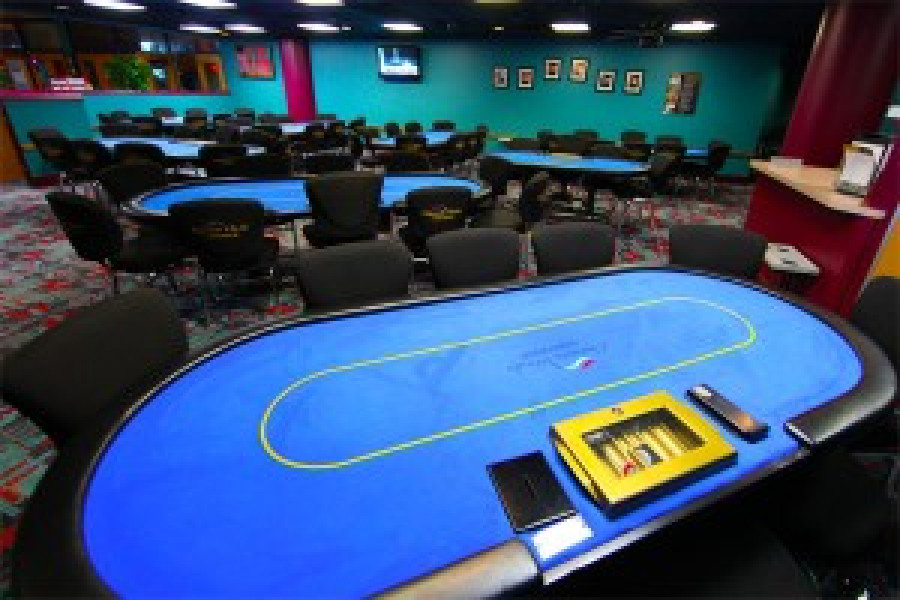 Located right next to the Bingo Hall you will find the Poker room! Open until 230am most days the Chinook Winds Casino Poker room offers 5 poker tables. The game of choice on most weeknights is 3-6 limit Texas Holdem. However depending on the time of your visit, you might find 7 Card Stud, 7 Card Hi Lo, or Omaha Hi-Lo.

Texas Holdem tournaments are offered three times per week on Monday, Wednesday and Thursday. Omaha Holdem Tourneys are played every Tuesday. Service is always available in the poker room; however players are also welcome to free fountain drinks and juice from the Bingo room and only footsteps away from the deli.
Upcoming Events

There is currently no information about upcoming events at Chinook Winds Casino
Check out events at other venues around the world.
Dining & Restaurants
Double Down Coffee
Siletz Bay Buffet
The Chinook Winds Buffett serves decent fare for the price. Nothing special, mostly geared towards the elderly. There is almost always a long wait on weekends, but they do provide beepers, so be sure to get in line earlier than you want to eat so that you can get beeped before you're ready to eat.
Rogue River Steakhouse
Aces Bar and Grill
Chinook Seafood Grill
Euchre Creek Deli
Fried foods, sandwiches and pizza.
Chinook Winds Hotels
Chinook Winds Casino Resort
The Suites at Chinook Winds Casino Resort is located just to the side of the casino with 277 rooms and 81 suites to offer.
The Resort boasts a heated indoor swimming pool, a sauna, and spa, a guest Laundromat and 7000sq feet of meeting space! The resort is only a few footsteps from the casino, but it can get pretty windy at the beach, so a complimentary shuttle is available for your convenience.
Winners Circle members receive a 10% discount on room rates, so be sure to stop by the casino on your way in to get your free membership. Loyal Winners Circle members receive other incentives, and discounts, so be sure to ask if you qualify.
Chinook Winds also has a full featured golf course.
Chinook Winds Attractions & Entertainment
Pacific Ocean
Beach
Chinook Winds Golfing
Chinook Winds Golf Resort
Casino Details
Contact information
Casino hours
Due to the global pandemic - Corona Virus - Covid 19 most casinos have changed their opening times or even closed. For accuracy, we urge all visitors to get up-to-date information directly from the casinos since changes are taking place everyday.
Due to the global pandemic - Corona Virus - Covid 19 most casinos have changed their opening times or even closed. For accuracy, we urge all visitors to get up-to-date information directly from the casinos since changes are taking place everyday.
Amenities
Attractions
Pacific Ocean
Golf
Chinook Winds Golf Resort
Casino games available
Blackjack
Craps
Roulette
Slot machines
Bingo
Keno
3 Card Poker
Video Poker
Poker games available
Stud
Omaha Hi-Lo
Limit Holdem
No Limit Holdem