Casino Details
Amenities
Venues
Cocktail Bar, ZEZ Lounge, Kennel Lounge, Convention Center
Casino games available
Blackjack
Roulette
Baccarat
Slot machines
Punto Banco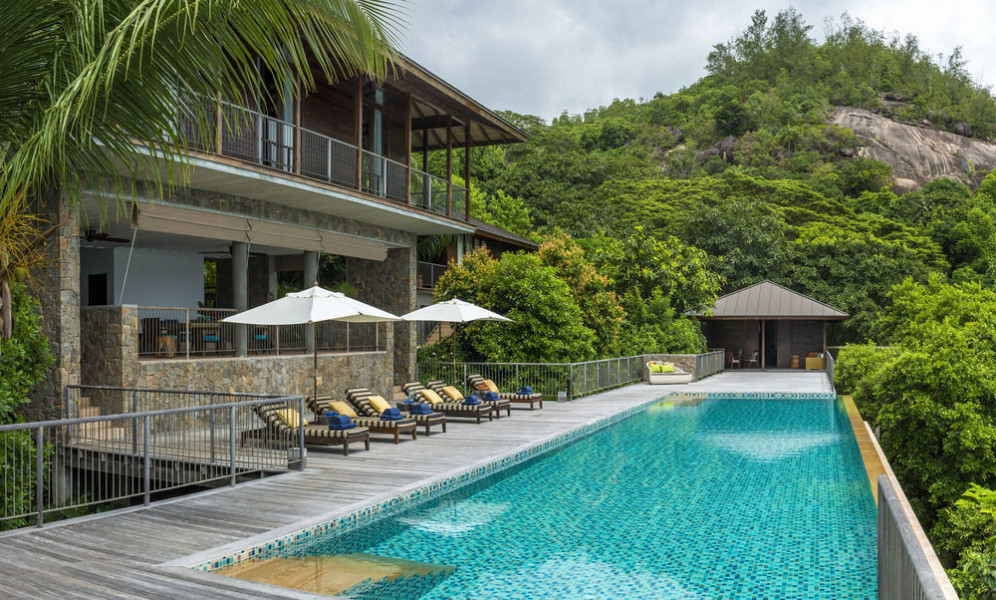 Club Liberté is a spacious casino that recently opened its doors in September, 2016 offering a luxurious gaming area that features 31 latest gaming machines and live table for roulette, blackjack, Punto banco and poker. The casino is located on the Four Seasons Resort property in Seychelles featuring two gaming areas – the main area and a VIP salon.
The Four Seasons Resort is a 5-star luxury resort featuring 67 smoke-free guestrooms and modern amenities such as a full-service spa, business center, library, outdoor pool, free Wi-Fi and others. The resort offers total relaxation and fantastic Indian ocean views. The resort offers a variety of dining options that serves Mediterranean and southeast Asian cuisine.
Furthermore, the casino also offers dining options that include a sushi bar and a cocktail bar. It also offers live music and other entertainment options to keep its players entertained all day long.
up to

test
Loading...
There are no available casinos for requested criteria.
Something went wrong. Please try again later.
Gaming at Club Liberté
Club Liberté features 31 latest slot machines and 10 live tables in its premium casino gaming floor delivering quality gaming and entertainment experience. It features two gaming floors with the main floor featuring slot machines, four roulette tables, 1 table for Punto banco and three blackjack tables.
The Private Salon features a table for blackjack, baccarat and roulette offering high bet limits.
Poker at Club Liberté
The poker room offers two live table games for NL Texas Hold'em cash games with one table situated in the main gaming area and the other table located in the Private Salon.
Upcoming Events

There is currently no information about upcoming events at Club Liberté
Check out events at other venues around the world.
Dining & Restaurants
Kennel Restaurant
Serving: Seafood, Asian, Desserts, Pizza, Salads
The Kennel Restaurant at Four Seasons Resort serves a variety of seafood and fresh fish. The restaurant is situated at the beachside with diners overlooking the spectacular views of the Indian ocean as they enjoy their delicious meals. It also serves Asian cuisine and a variety of pizzas. The restaurant is open for lunch as from 12:00pm till 3:30pm and Dinner as from 7:00pm till 11:00pm.
Hours
| | |
| --- | --- |
| Sunday | 12:00pm / 11:00pm |
| Monday | 12:00pm / 11:00pm |
| Tuesday | 12:00pm / 11:00pm |
| Wednesday | 12:00pm / 11:00pm |
| Thursday | 12:00pm / 11:00pm |
| Friday | 12:00pm / 11:00pm |
| Saturday | 12:00pm / 11:00pm |
ZEZ Restaurant
Serving: Steak, Breakfast, Desserts, Bread and Pastries, Grilled , Soup, Appetizers, Burgers, à la carte
ZEZ Restaurant is the perfect place to grab an early breakfast and get energized for the day. The restaurant serves breakfast as from 7:00am till 10:30am and dinner as from 7:00pm till 11:00pm.
Hours
| | |
| --- | --- |
| Sunday | 7:00am / 11:00pm |
| Monday | 7:00am / 11:00pm |
| Tuesday | 7:00am / 11:00pm |
| Wednesday | 7:00am / 11:00pm |
| Thursday | 7:00am / 11:00pm |
| Friday | 7:00am / 11:00pm |
| Saturday | 7:00am / 11:00pm |
Sushi Bar
Serving: Seafood, Asian, Desserts, Mediterranean, Cocktails, Fresh Squeezed Juices, Sushi, Wine, Appetizers
The Sushi Bar is situated inside the casino serving a variety of seafood and sushi to its guests. It also serves other delicious meals featuring a variety of Asian and Mediterranean cuisine.
Club Liberté Venues & Hotspots
Cocktail Bar
The Cocktail Bar is located in the casino and it is the perfect venue to relax and enjoy your cold drinks with friends or other guests. It serves a variety of delicious cocktails as well as serving a wide range of alcoholic beverages.
ZEZ Lounge
The ZEZ lounge is located in the main lobby serving pre-dinner cocktails or after-dinner drinks. It also features a wide range of wines and other beverages.
Kennel Lounge
The Kennel Bar is situated close to the beach right next to the pool featuring indoor and outdoor setting. It is the perfect place to relax and enjoy the scenery while sipping down on your favorite drinks. The Bar is open daily from 10:00am till 11:00pm.
Convention Center
The Convention Center offers a variety of meeting rooms ideal for your business meetings and events. The rooms cover an area of 753 sq/ft featuring 40 banquets and 4 private dining. The convention center is also ideal for wedding reception or any other occasions.
Reservations:+(248) 4393000
Club Liberté Hotels
Four Seasons Resort Seychelles
BOOK NOW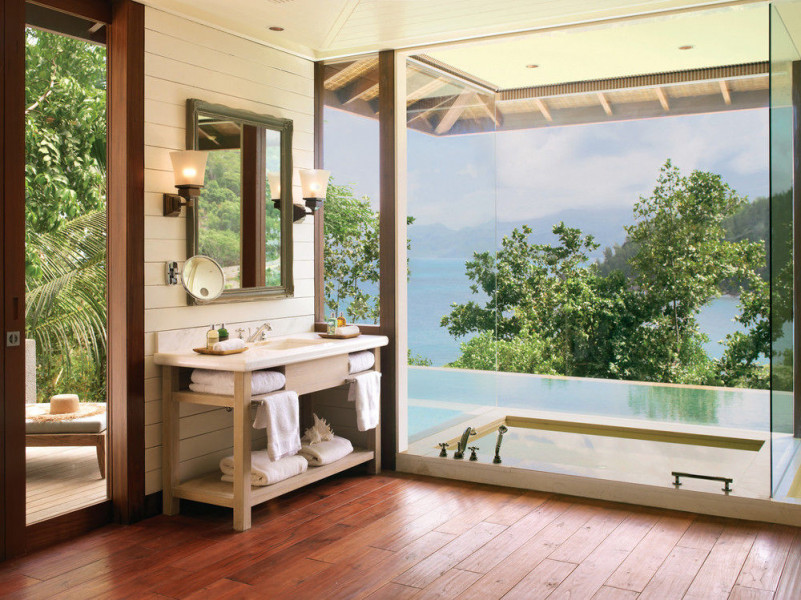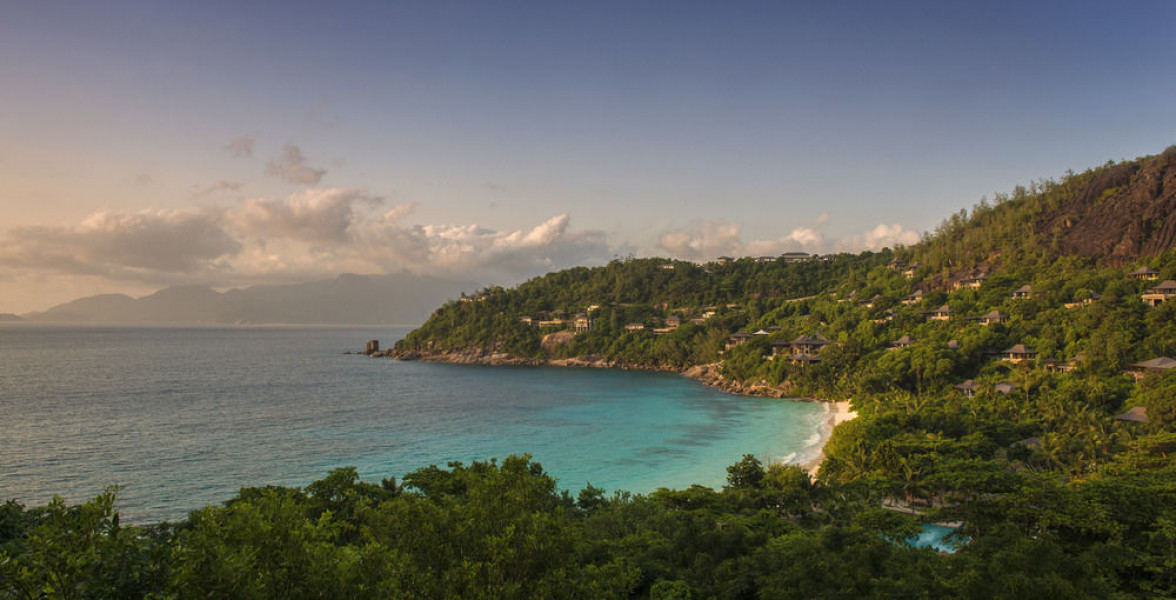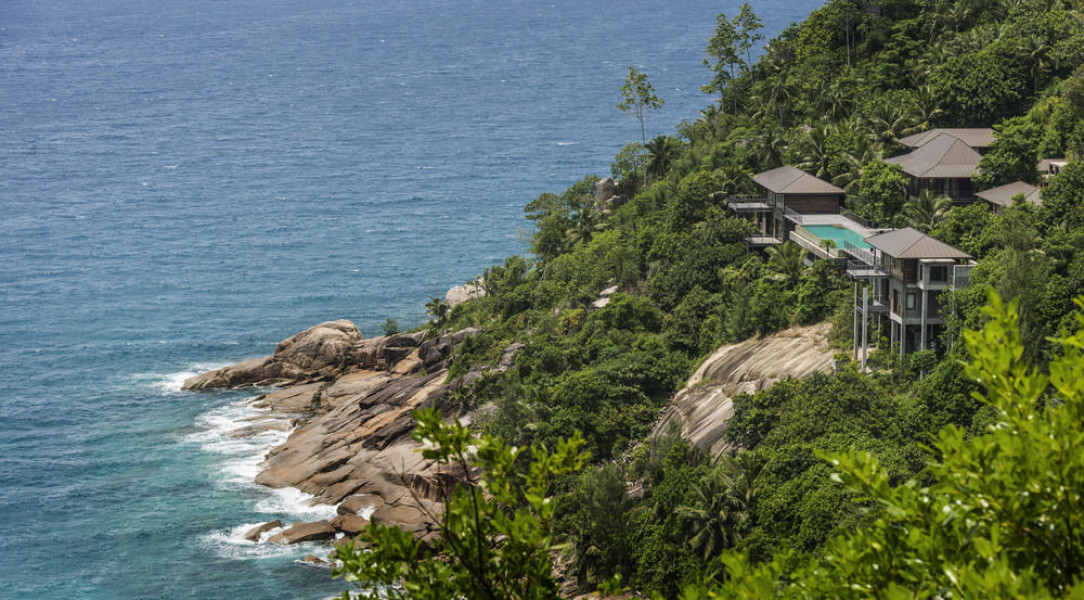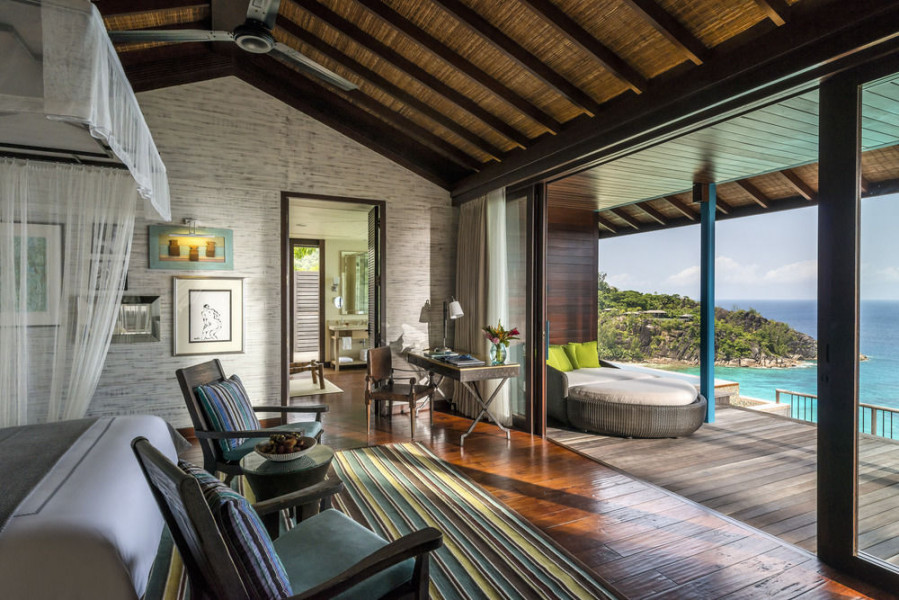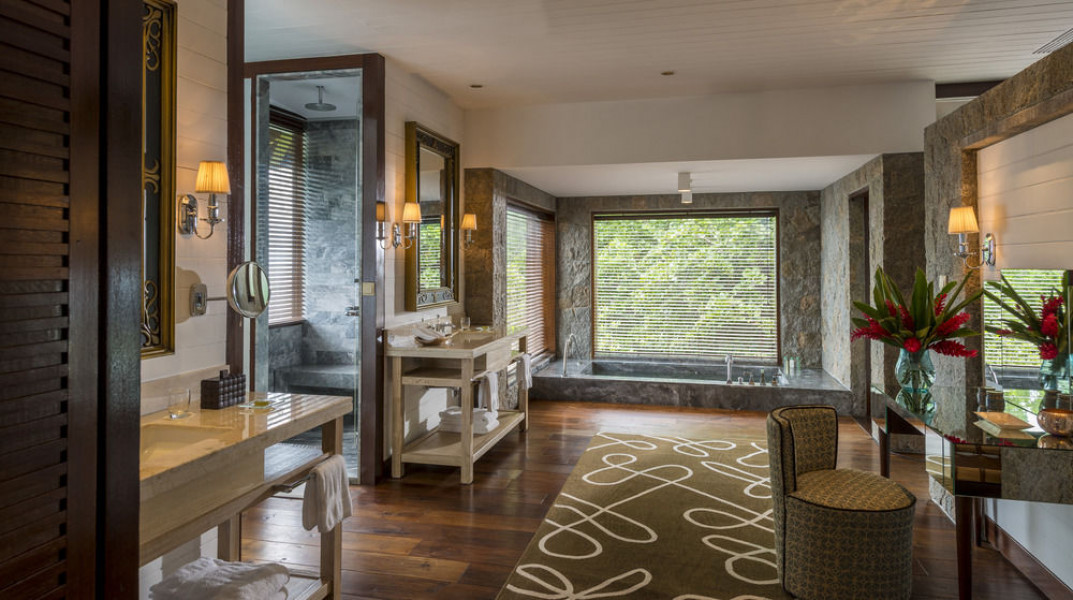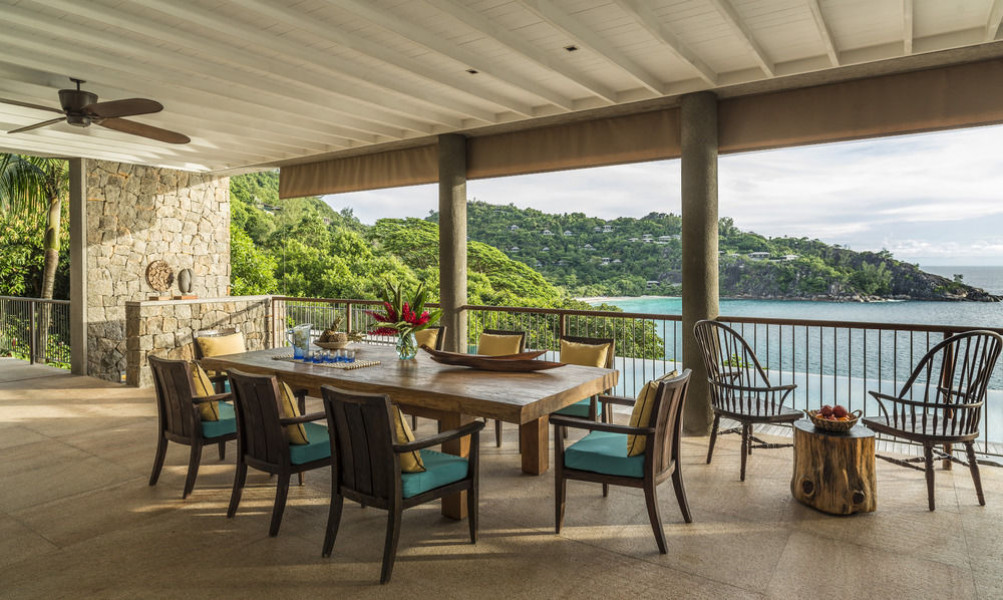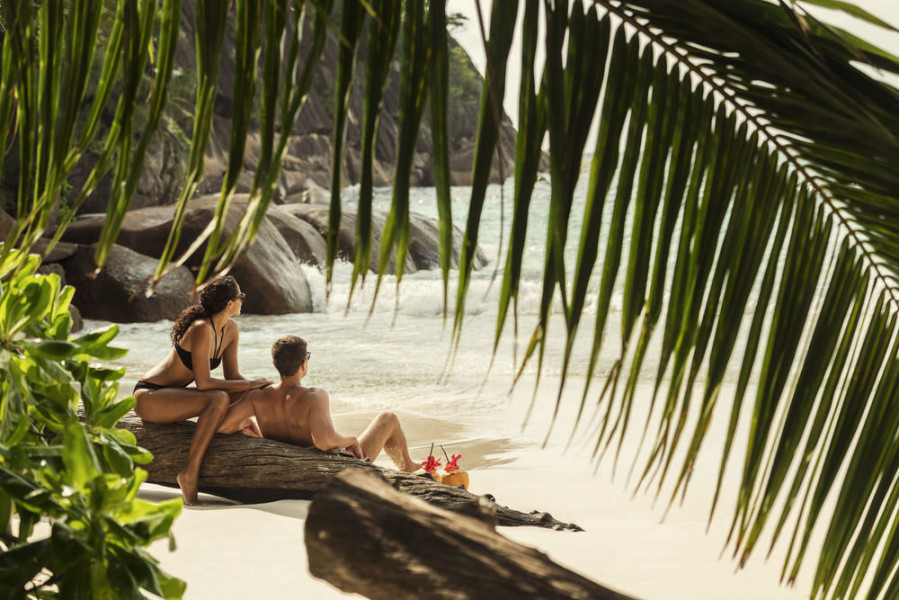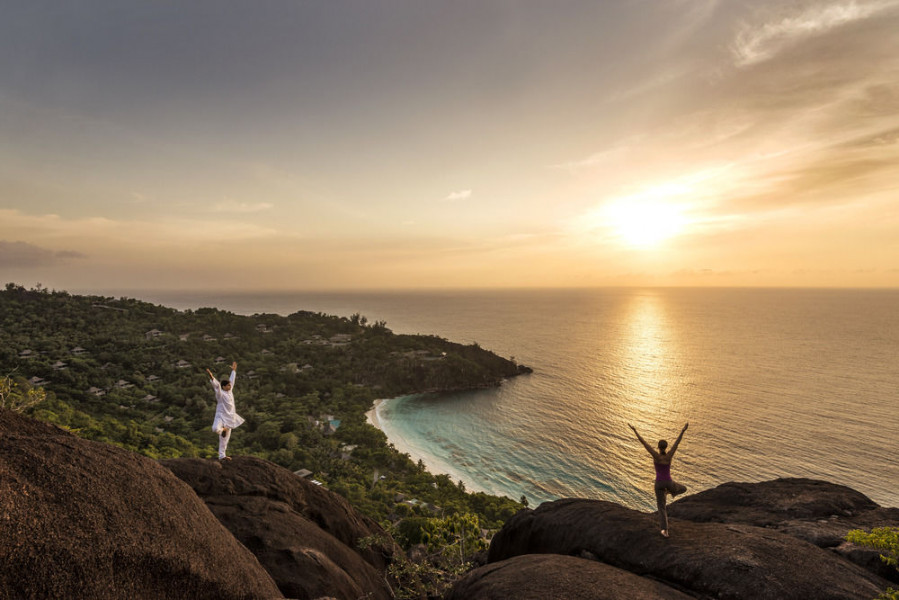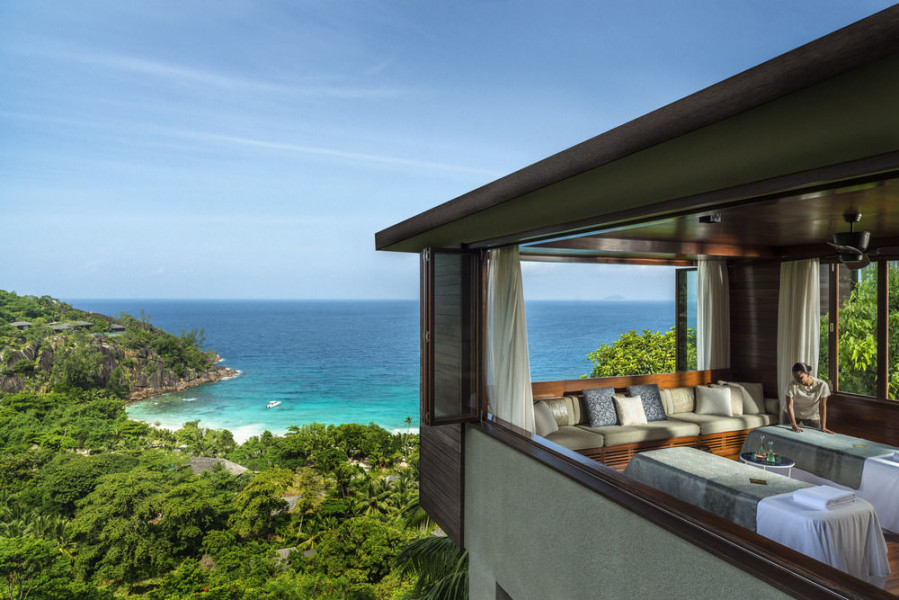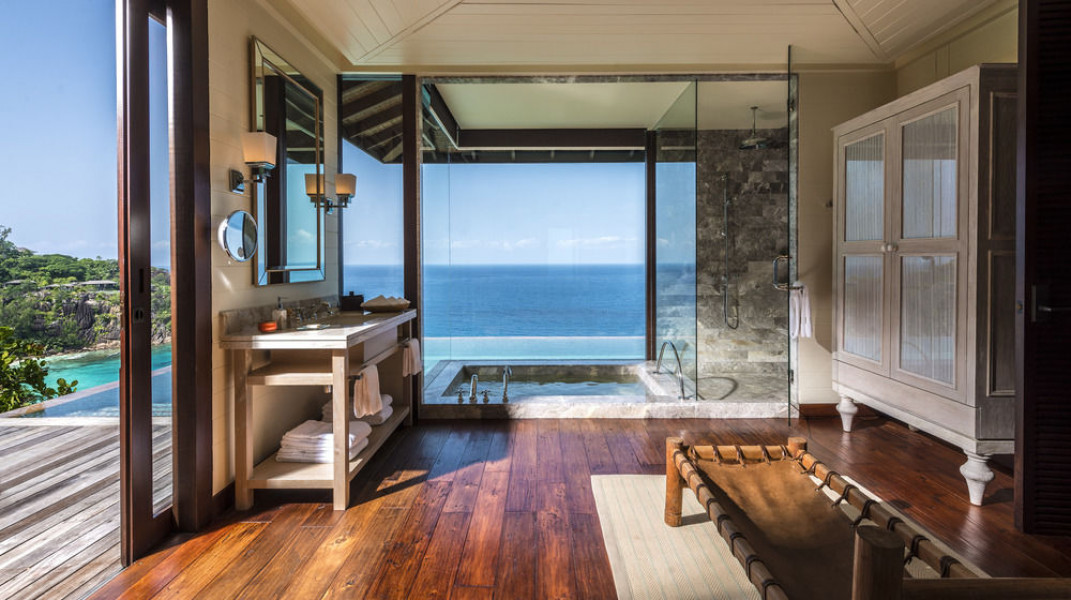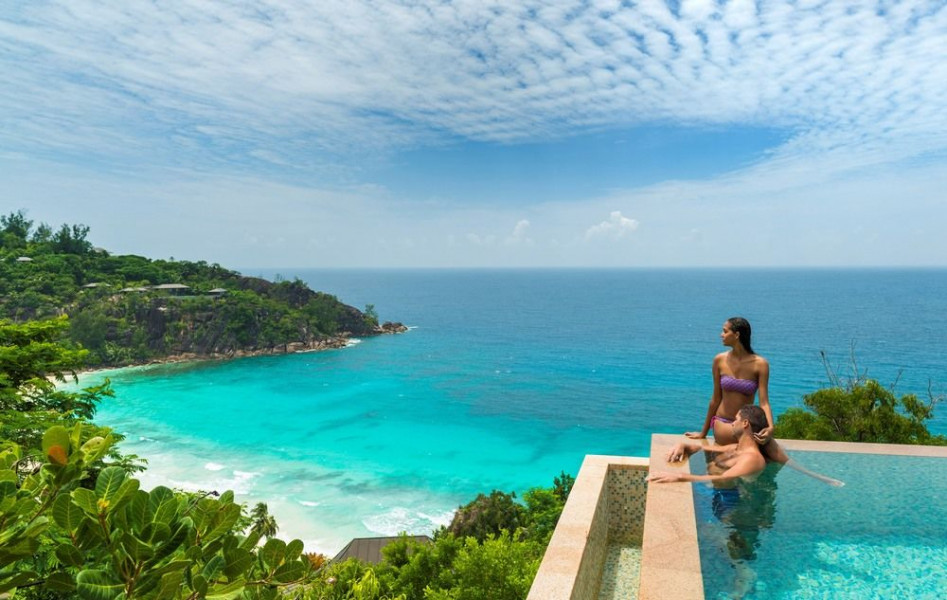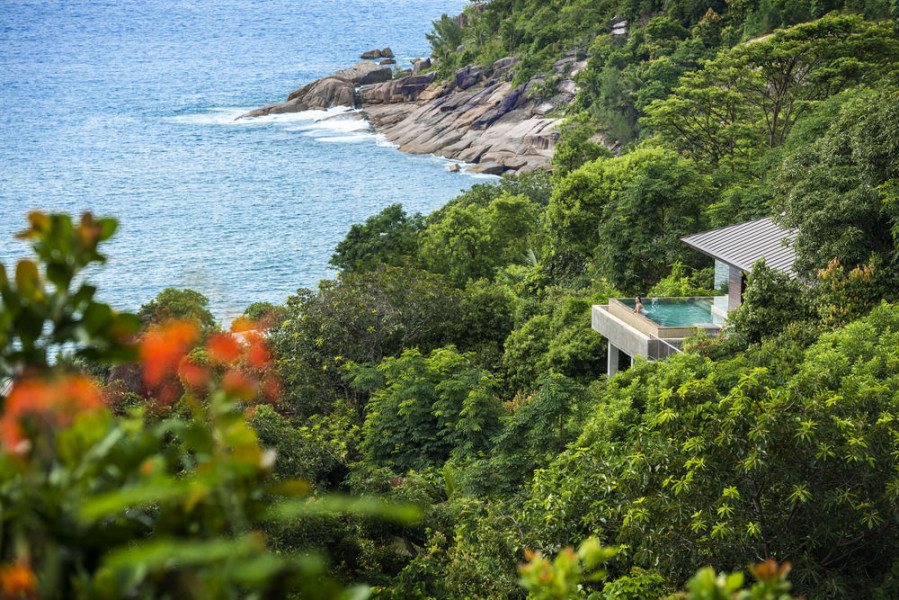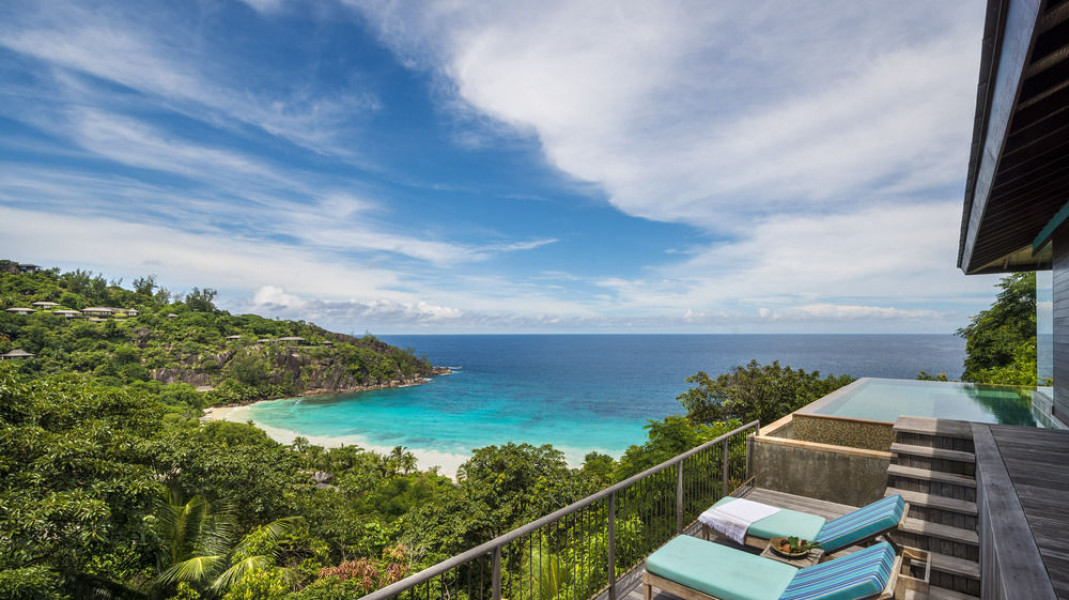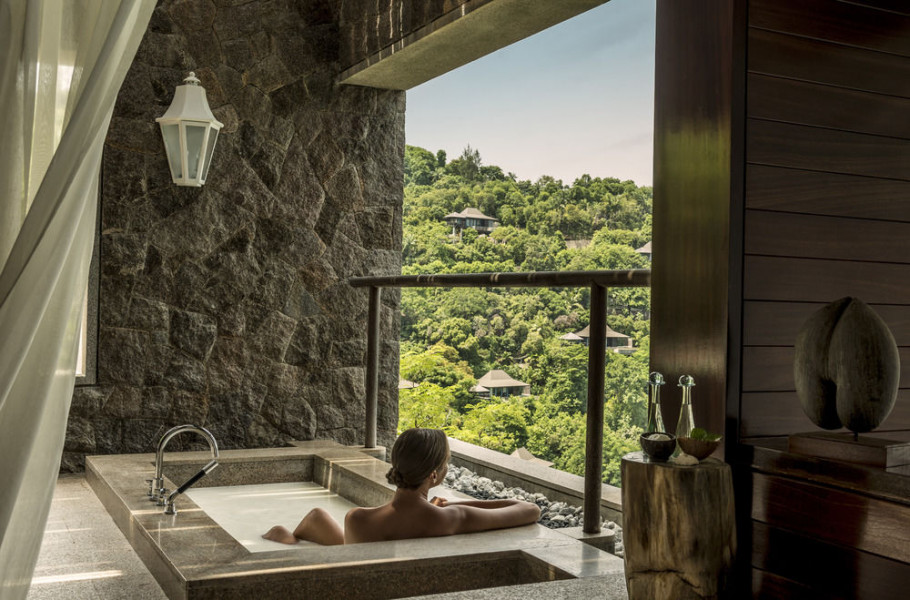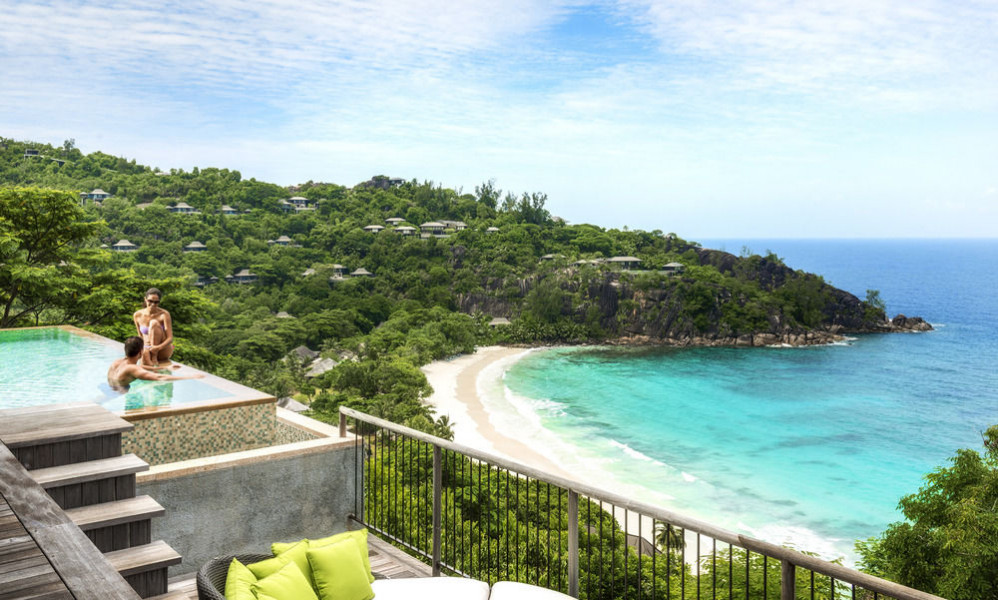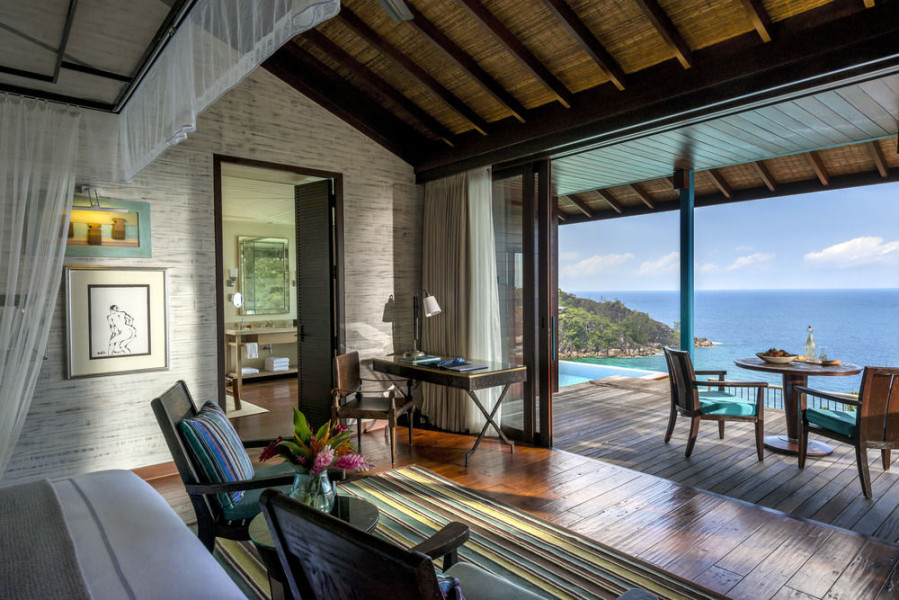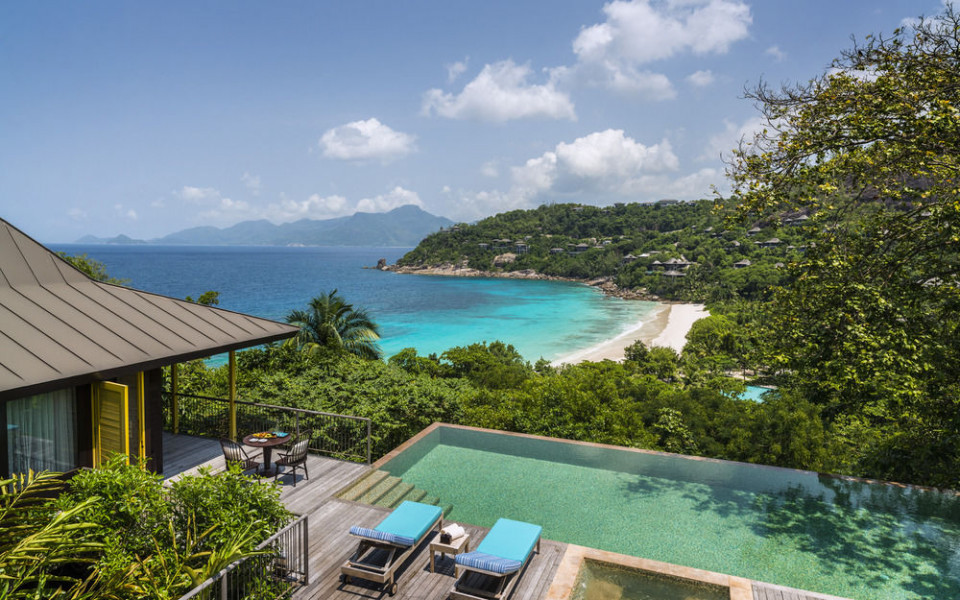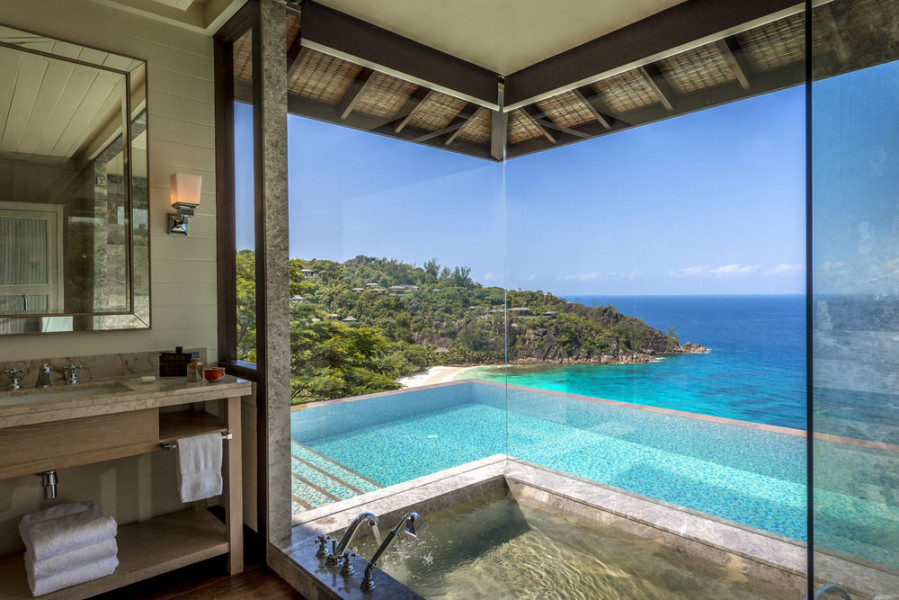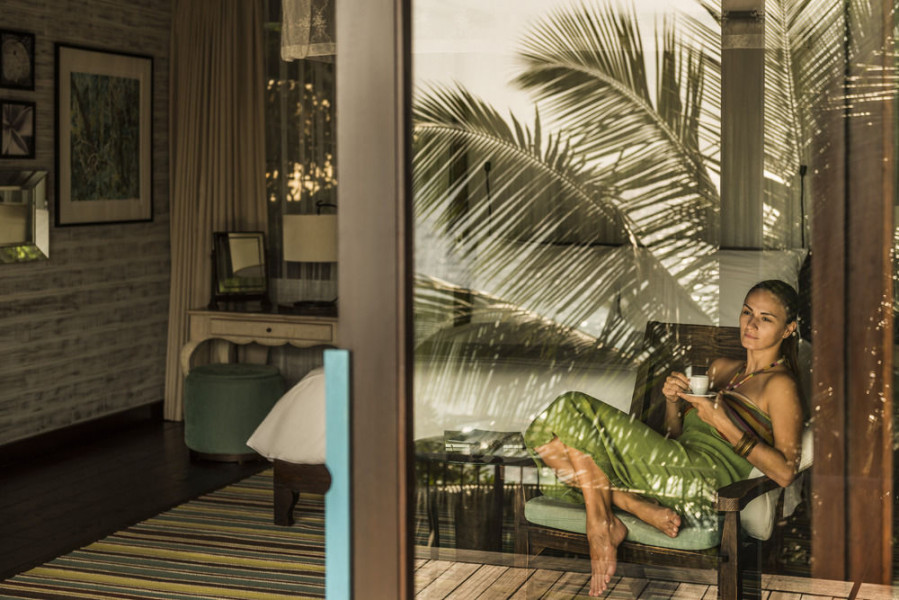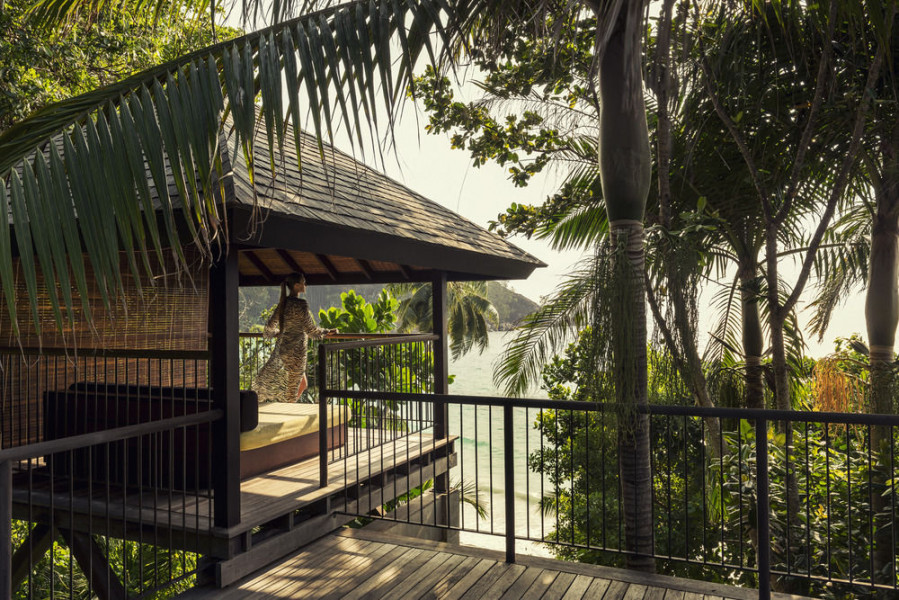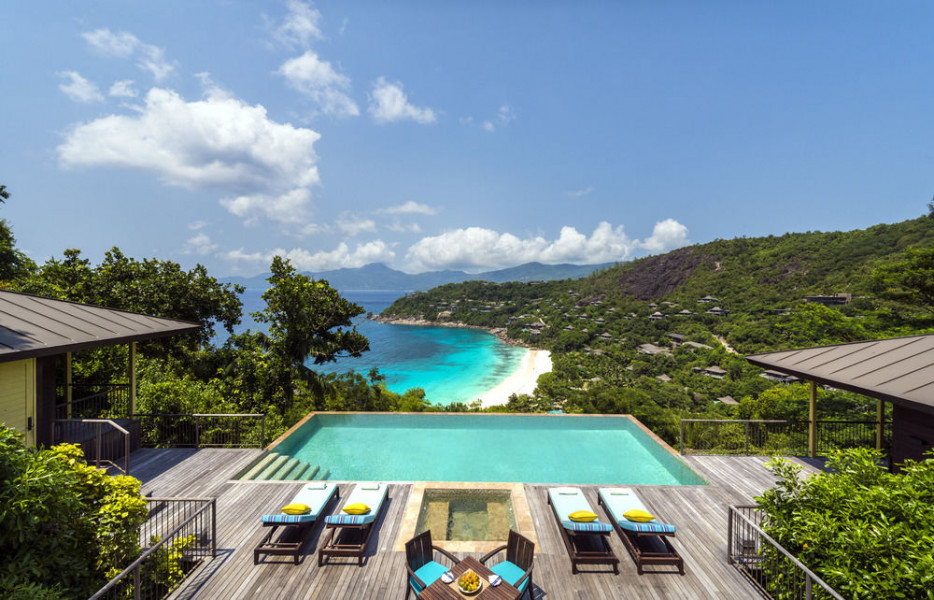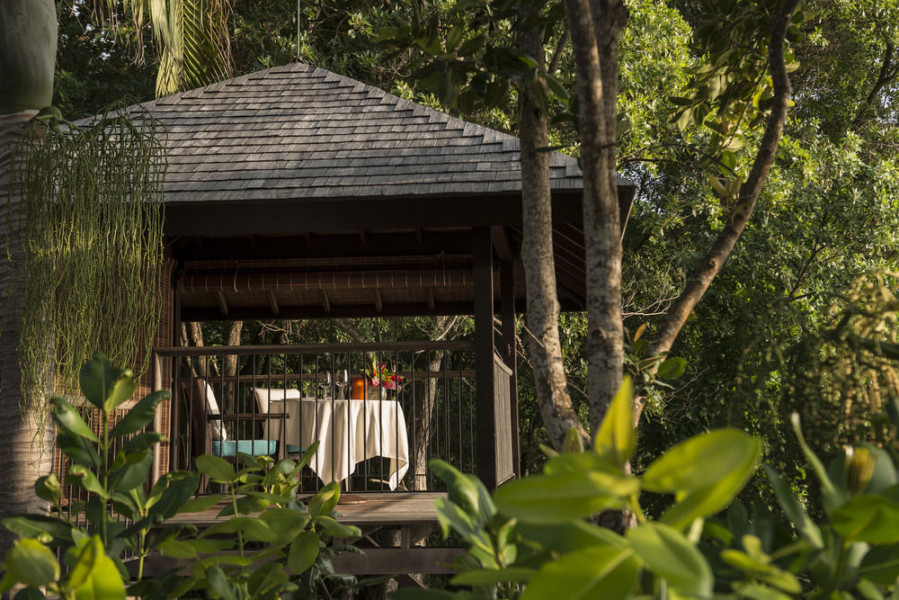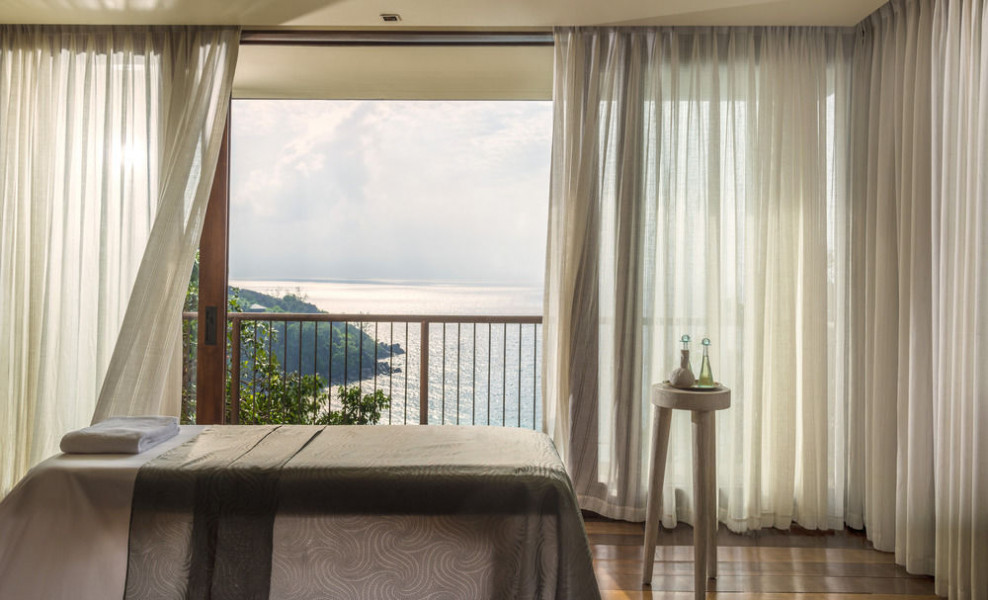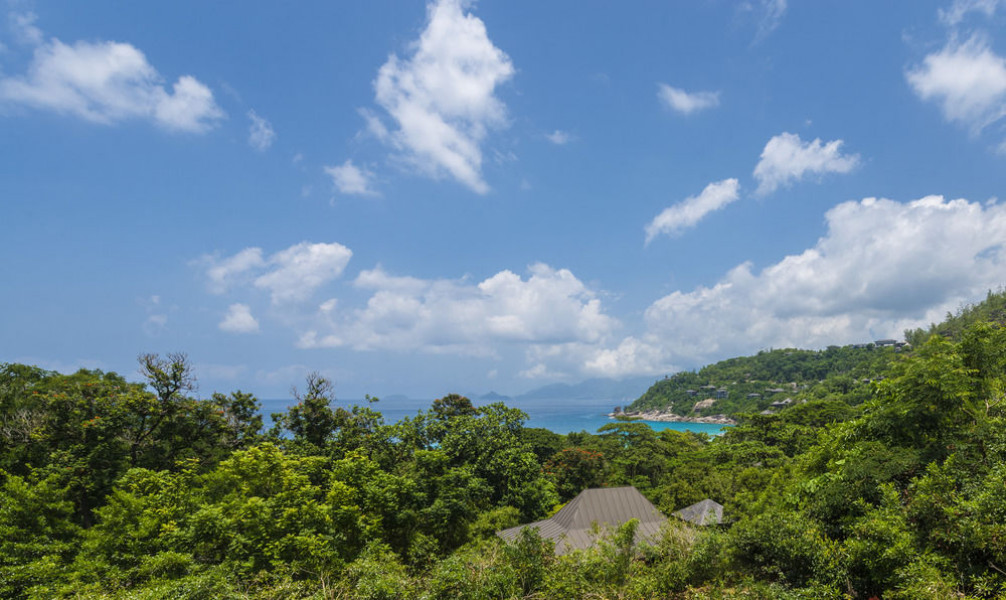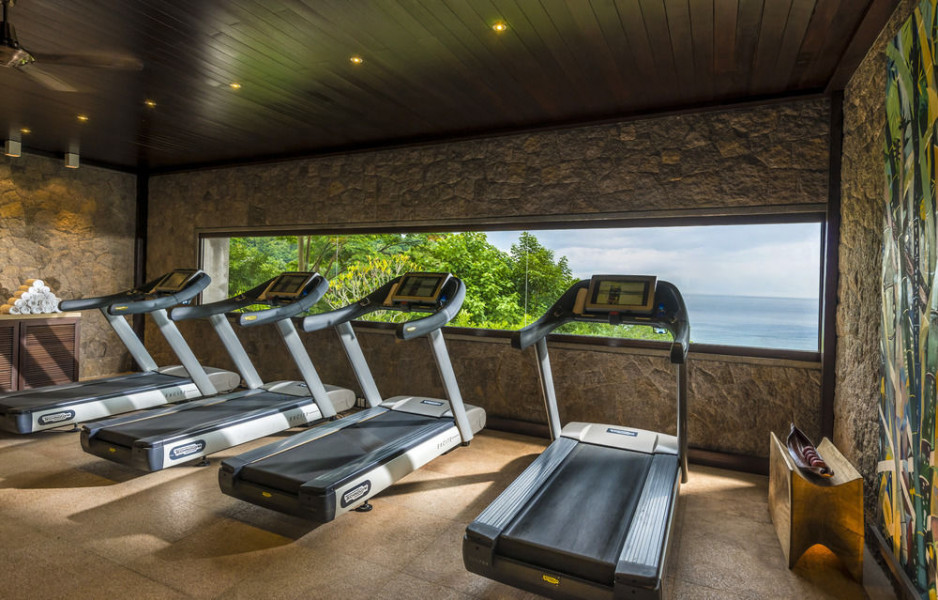 Club Liberté Spas & Health Clubs
Seychelles Spa
The Spa at Four Seasons Resort offers a variety of spa treatments that include facial & body treatments, massages, signature rituals, salon services, bath rituals, yoga and many others. The Spa features 5 separate pavilions, 7 signature rituals and 8 different treatments. It's open daily from 9:00am till 9:00pm.
Hours
| | |
| --- | --- |
| Sunday | 9:00am / 9:00pm |
| Monday | 9:00am / 9:00pm |
| Tuesday | 9:00am / 9:00pm |
| Wednesday | 9:00am / 9:00pm |
| Thursday | 9:00am / 9:00pm |
| Friday | 9:00am / 9:00pm |
| Saturday | 9:00am / 9:00pm |
Casino Details
Amenities
Venues
Cocktail Bar, ZEZ Lounge, Kennel Lounge, Convention Center
Casino games available
Blackjack
Roulette
Baccarat
Slot machines
Punto Banco