Casino Details
Amenities
Venues
Crusader Bar , Casino Bar & Sports Bar
Attractions
Mount Nyangani, Mtarazi Falls, Nyangombe Falls, Pungwe Gorge & Falls
Casino games available
Blackjack
Slot machines
Video Poker
American Roulette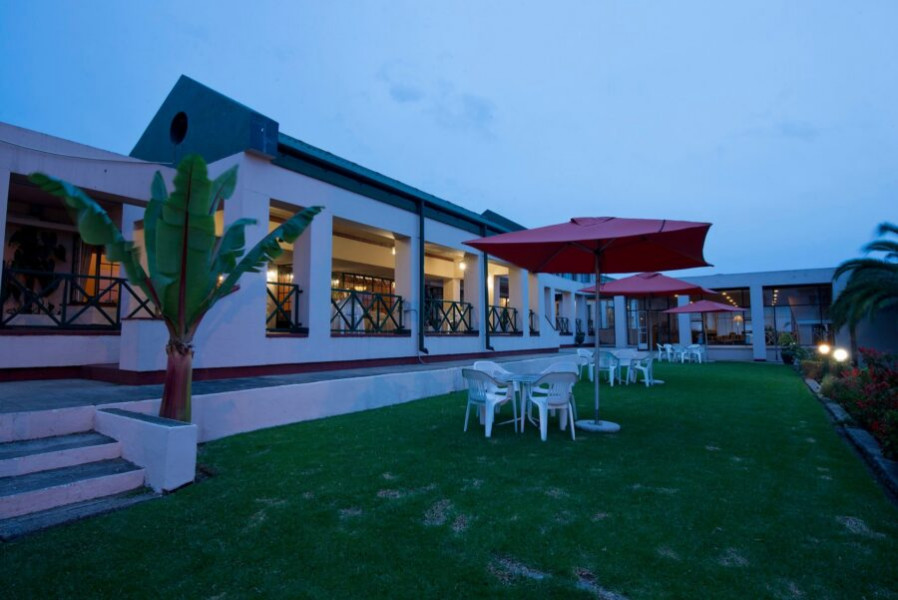 Montclair Resort & Casino is situated in Nyanga, just 87 Kilometers from Mutare, Zimbabwe. The resort features 85 rooms that overlook at panorama and pine trees.  It is the perfect getaway for your family and friends. It offers a wide range of sporting and recreational facilities that include horse-riding, golf and many more.
Its casino covers a floor area of 4,700 square feet featuring more than 30 slot machines and 12 live table games. The slot machines make use of tokens there by giving out the excitement of the sound when cashing out.
The casino is open daily from 10:00am till 6:00am with its slot machines available for play as from 10:00am and live table games available from 8:00pm till late.
The resort offers two restaurants – the Montclair Buffet and a 'la carte restaurant all serving exhaustive menus and mouthwatering meals of all tastes ranging from vegetarian dishes to children's meals.
up to

test
Loading...
There are no available casinos for requested criteria.
Something went wrong. Please try again later.
Gaming at Montclair Casino
The casino features more than 30 gaming machines that include video poker, slot machines and progressive slots. All its machines are token operated and the progressive slots award an in-house jackpot of more than $20,000.
The live tables games offered include 6 Roulette tables and 6 Blackjack tables. The tables offer bets of US$1-US$5,  US$2 – US$10 and US$10 - US$50.
The gaming machines are open from 10:00am til late while live tables are open from 8:00pm till late.
Upcoming Events

There is currently no information about upcoming events at Montclair Casino
Check out events at other venues around the world.
Dining & Restaurants
Montclair Buffet
Serving: Steak, Desserts, Ice Cream, Buffet, Snacks, Frozen Drinks, Grilled , Cocktails, Fresh Squeezed Juices
The Montclair Buffet Restaurant serves a variety of tasty meals serving a Buffet breakfast from 6:30am till 10:00am, Lunch from 12pm till 2:30 and dinner from 6:00pm till 8:00pm. The Buffet restaurant has a seating capacity of 200 guests and can be converted into a Ball Room complete with a dance floor.
Hours
| | |
| --- | --- |
| Sunday | 6:00am / 8:00pm |
| Monday | 6:00am / 8:00pm |
| Tuesday | 6:00am / 8:00pm |
| Wednesday | 6:00am / 8:00pm |
| Thursday | 6:00am / 8:00pm |
| Friday | 6:00am / 8:00pm |
| Saturday | 6:00am / 8:00pm |
A la Carte Restaurant
Serving: Steak, Breakfast, Desserts, Ice Cream, Vegetarian, Snacks, Frozen Drinks, Bread and Pastries, Grilled , Cocktails
The a 'la carte restaurant serves a variety of mouthwatering dishes from vegetarian dishes to children's meals. It also offers a specialty that should not be missed – local fresh Nyanga Trout.
Montclair Casino Venues & Hotspots
Crusader Bar
The Crusader Bar is situated near the reception area offering live music entertainment and a full bar that serves a variety of cocktails, wines, alcoholic drinks and other beverages.
Casino Bar & Sports Bar
The casino bar is open throughout the operating hours of the casinos serving a variety of drinks, alcoholic drinks, and cocktails.
The Sports Bar is situated in the casino upstairs serving alcoholic drinks as well as entertaining guests by offering live international football via a big screen.
Montclair Casino Attractions & Entertainment
Pungwe Gorge & Falls
Nearby Things to See & Do
Mount Nyanga offers a challenging climb to all its guests and it is the Zinmbabwe's highest point at 2593m making it the second highest in Africa.
The Mtarazi Falls is situated on the Mtarazi river and it is the highest waterfall in Zimbabwe making it the second highest waterfall in Africa.
The Nyangombe Falls is a 15-minute walk from the car park and located on the western edge of the National Parks.
Drive through the Pungwe Drift to have a look at the Pungwe falls covered with the lush forest.
Montclair Casino Golfing
Montcair Golf
The resort offers a 9-Hole Golf Course that is situated 10km away from the Hotel. You can play twice to make it an 18-hole on the same greens but with different T-boxes. The Golf course also offers light snacks and a full bar.
Amenities
Venues
Crusader Bar , Casino Bar & Sports Bar
Attractions
Mount Nyangani, Mtarazi Falls, Nyangombe Falls, Pungwe Gorge & Falls
Casino games available
Blackjack
Slot machines
Video Poker
American Roulette