United States Poker Rooms
Average Rating
3.6 /

5
United States Poker Room Map
Casino is closed



Casino Name
24 /7
first opened on . They closed their doors permanently on . A new casino, has opened in its place.

Poker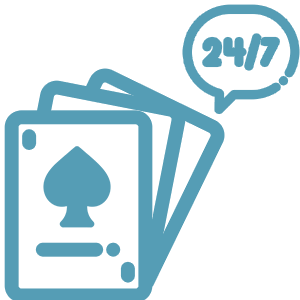 Poker 24/7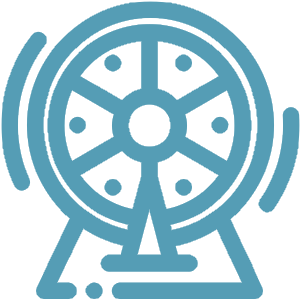 Bingo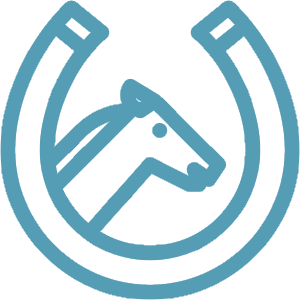 Horse Racing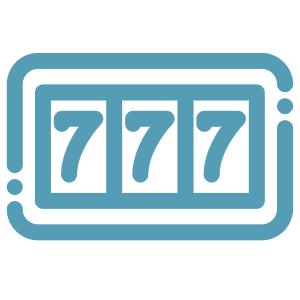 Slot Machines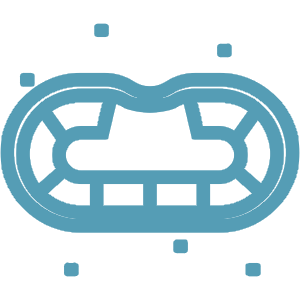 Table Games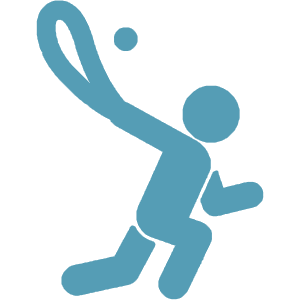 Jaialai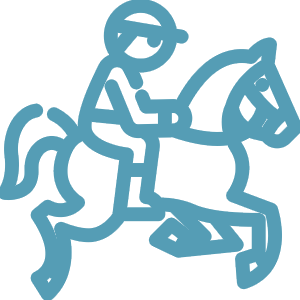 Simulcasting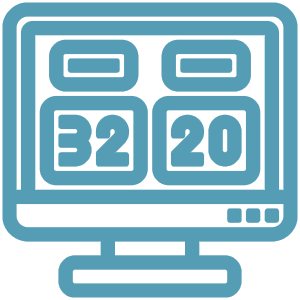 Sportsbook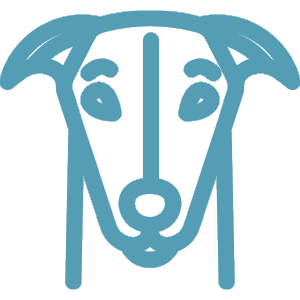 Greyhounds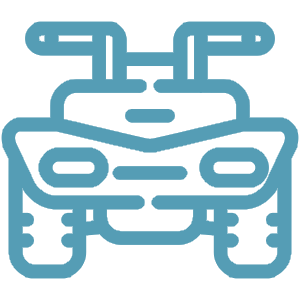 Off Track

Restaurants

Spa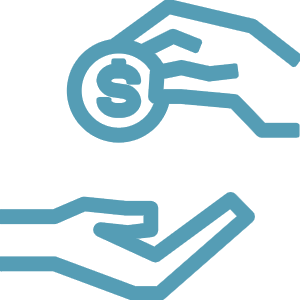 Shops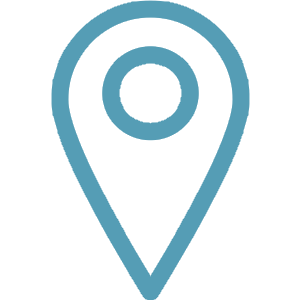 Venues

Attractions

Hotels
#
&nbsp ● &nbsp
#
Review Casino
United States Poker Room Information
United States has a total of 5977 poker tables spread across 553 poker rooms. You can play a number of poker games, including NL Texas Hold'em, Stud, Omaha Hi-Lo, Limit Holdem, No Limit Holdem, NL Holdem, 5 Card Omaha, Crazy Pineapple, PLO - 9, 7 Card Stud, Pot Limit Omaha, Horse, Chinese Poker, Omaha 8 or Better, Draw, Pot Limit Omaha Hi, Pai Gow Poker, Texas Hold'em, Mixed Games, Badugi, Triple Draw, Razz, Omaha, High Five Poker, Sit-n-go, 5 Card Poker, 7 Card Stud Hi-Lo, 7-Card Stud Razz, Big O, Low Ball, Omaha Hi, Omaha Hi-Lo Split, Pot Limit Hold 'Em, 7 Card Poker, Tahoe Hi-Low, Five Card Draw, Double Hand Poker, Seven Card Stud 8 or Better, 5 Card Stud, Spread Limit Hold 'em, High-Low Stud, Pineapple Poker, Pan Poker (Panguingue), Mexican Poker, Dealers Choice, 2-7 Triple Draw, Tournaments, Tournament Freerolls, Seven Card Stud Hi-Lo Split, No Limit Texas Hold'em, PL Omaha, Omaha8, 5 Card Omaha Hi-Lo, Seven Card Stud, Omaha Hi / Hold'em Half & Half , Limit Texas Hold'em, Limit Omaha Hi/Lo, Limit Omaha 8 or Better, Spread Limit Omaha 8 or Better
Poker
One thing involving
poker
of which there is no doubt, is that playing poker in the
United States
is more fanatical than anywhere else on the planet. Poker in the United States has become extremely popular over the last decade and there are many casinos where you can find a good poker game, no matter what skill level you play at, or what
poker game variation
you enjoy playing.
Of course,
casinos in Nevada
are like no other casinos in the world, in particular the casinos in
Las Vegas
. The poker games that you may find here in Las Vegas are the very best poker games in the world. Casinos such as
Harrah's
, where the
World Series of Poker Championships
are held, attract some of the finest poker players from all over the world.
Other states in the US that attract poker players would be states like
California
. Casinos in California cater to poker players more often than not. Poker is a hot game in the casinos in California. There are many casinos in
Colorado
as well. The poker games in Colorado will have relatively low table stakes, being that Colorado gaming laws restrict the betting to limited gaming. None the less, Colorado is a popular state in which to play poker.
New Jersey
can and will hold the interest of any poker player worth the cards they hold in their hand. Cities in New Jersey like
Atlantic City
beckon to poker players worldwide because of their world renowned poker rooms. Poker in Atlantic City can be the experience of a lifetime.
The popularity of poker worldwide is directly influenced by poker in the United States. It is no secret that the popularity of the game of poker is more prevalent in the US than in any other country in the world. This is partly because of the
World Poker Tour
as well as various other factors. Televised poker tournaments and the popularity of online gaming have helped create this giant up swell in poker popularity as well.
The poker game opportunities in the US are far too many to name individually, but a couple other states where poker is popular and games are easily accessible (but not limited to) are
Arizona
,
Montana,
New Mexico
and
Mississippi
.
Poker players in the US do not have to look very far to find a good poker game. Poker rooms offering all variations of poker games that poker players enjoy playing are always within reach. Even states that do not have casinos have locals playing home poker games. In fact, poker players in the US or anywhere in the world for that matter may find that the
Home Poker Game Forum
is an excellent resource for poker players in search of home games to play in. Home games definitely offer a relaxed atmosphere hard to find in casino gambling. Either way, poker is easy to find, so get out there and find a poker table. See you there!
Home Poker Games
Introduction to Home Poker Games in the USA

A home poker game is a poker game that you play at a private venue instead of at a casino or a public card room. At this point, it is pertinent to mention that there is no specific mention of home poker games in any of the regulatory legislation pertaining to gambling itself in the US. However, the game is becoming increasingly popular among players in the US as people are slowly coming around to the viewpoint that poker itself is not all about luck, but involves a level of skill as well.


Whatever laws have been passed with regard to home poker games in the US, or any form of home gambling in the country, exist to ensure players do not get addicted to gambling and do not end up running a profit-making venture based on gambling. Home poker games in the United States are popular because they allow players to play unraked and low-stakes games at home and also saves them the time and energy involved in visiting casinos or poker rooms. Besides, it helps prevent them from getting involved with online gambling, an activity banned in the US.


Are Home Poker Games in the US Legal?

If you look at the legality of home poker games, some of the states in the US allow social gambling. Social gambling is any form of gambling where the bookie or the host doesn't make any money other than what he would make as a normal player of such a game would make. The law therefore is very clear – no entry fees to be collected or in the case there is an entry fee, the money that is collected needs to be paid out as winnings.


However, you must bear in mind that a number of states in the US still have a ban on social gambling. These states include Arkansas, Georgia, Idaho, Illinois, Indiana, Iowa, Kansas, Maryland, Mississippi, Missouri, Nebraska, New Hampshire, North Carolina, Oklahoma, Rhode Island, South Dakota, Tennessee, Utah, West Virginia, and Wisconsin.

This is not to say that all the states have a ban in place on home poker games in the US. There are laws related to home poker games in some of the other states. These include Alaska, Arizona, California (though the laws in this state are quite tough even for home poker games), Michigan, Texas, Virginia (as long as no rake is involved), and Washington. The presence of such laws is a direct indicator that home poker games are legal in these states, though there are certain preconditions involved.


Therefore, if you are thinking of joining a home poker game in the US, make sure the game you are going to is legal and in keeping with all the rules governing home poker games in the United States, and that the person who is hosting the game is authorized to do so. Also ensure there are no minors involved, as that can be a potentially risky situation.


Types of Home Poker Games in the US

You can have different kinds of games under home poker. In the US or anywhere in the world, basically you could fit any kind of poker game under the home poker category, as long as you play it at home.


What this effectively means is when you talk of home poker games in the US, or possibly anywhere else for that matter, you could have the games segmented into different kinds. You could play Stud Poker, Draw Poker, Community Poker, Hold'em Poker, and Guts Poker. You could also play non-poker games on a home poker table at home, besides casino games such as Blackjack and Craps.


Each of the above-mentioned games has specific themes and rules that you would have to abide by, in addition to abiding by the general rules governing home poker games. You would do well to know about these themes and rules before getting into a game of home poker in the US.

United States Poker Tournaments