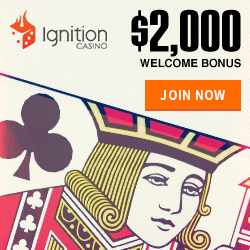 USA Lottery Results
Washington Lottery Results for Saturday Aug 19th, 2017
Click a state for current lottery results
Here are the latest winning lottery numbers for Washington
Washington Lottery Games
- Washington Lottery, WA Lotto
- Washington Lottery Results, Washington Lottery Winning Numbers
- Washington Lottery Hot and Cold Numbers
- Washington Lottery Winning Odds
- How to Win Washington Lottery?
- Washington Lottery Numbers Archive
- Washington Lottery Jackpot Information
- Washington Lottery Drawing Schedule
- Washington MEGA Millions Winning Numbers, WA MEGA Millions Results
- Washington MEGA Millions Hot and Cold Numbers
- Washington MEGA Millions Prizes and Winning Odds
- Washington Lotto Winning Numbers, WA Lotto Results
- Washington Lotto Hot and Cold Numbers
- Washington Lotto Prizes and Winning Odds
- Washington Quinto Winning Numbers, WA Quinto Results
- Washington Quinto Hot and Cold Numbers
- Washington Quinto Prizes and Winning Odds
- Washington Daily Game Winning Numbers, WA Daily Game Results
- Washington Daily Game Hot and Cold Numbers
- Washington Daily Game Prizes and Winning Odds
- Washington Keno Winning Numbers, WA Keno Results
- Washington Keno Hot and Cold Numbers
- Washington Keno Prizes and Winning Odds

About the Washington
In 1982 the state legislature established Lottery Games in Washington and dedicated the funds to the general state fund. This was altered by the voters in 2000 to dedicate the funds to education and the lottery has continued to grow in popularity. Lottery games in Washington include Lotto, Quinto, Mega Millions, Daily Keno, the Daily Game, and scratch. The traditional lotto game costs $1.00 per ticket, but gives the player two chances to win. A player can fill out the play slip by choosing six numbers or having the computer pick the numbers. If all six numbers match the player wins the jackpot which always starts at $1,000,000 and continues to grow until there is a winner.
The Lottery Games in Washington provide a fun and exciting way to gamble by just going to the nearest grocery store. The proceeds are kept in the state and help fund education. So play the lottery game of your choice today.
Quinto
Another of the Lottery Games in Washington is Quinto which also costs $1.00 to play. However in Quinto the player doesn't pick numbers, but five playing cards from a deck of 52 standard playing cards. If all five cards are drawn the player wins $300,000 or more. Quinto drawings are held every Monday, Wednesday, and Saturday and the average winning payout is $500,000.
Mega Millions
Mega Millions is a multi-state lottery game involving 12 states and has large jackpots. Players pick 5 numbers from a field of 56 and the Mega Ball number from a group of 46 numbers. The tickets cost $1.00 and the base jackpot starts at $12,000,000 with nine prize levels including a second prize of $250,000. The Mega Million drawings take place every Tuesday and Friday. It is one of the most popular Lottery Games in Washington due to the sometimes enormous jackpots.
Daily Keno
Daily Keno is played by choosing one to ten spots and betting the amount you want on those choices. The more you bet, the more you win if your numbers match those drawn. The numbers you choose are in a range from 1 to 80 and must equal the number of spots you pick. Drawings are held daily. Another game that occurs every day is the Daily Game can be played for as little as 50 cents or as much as $6.00. You can pick two or three numbers and win anywhere from $40.00 to $500.00 for a $1.00 play. There are nine different ways to play with different cash prizes for each.
Scratch Games
Scratch games are very popular Lottery Games in Washington and can be purchased in convenience stores and grocery stores throughout the state. There are new games coming out all the time and the rules are different for each game. The player simply follows the rules and scratches off the ticket to find the winning combinations. Ticket prices start at $1.00 and go up depending on the type of game. The prizes range from $1.00 to $300,000 and can even go higher with certain games.
Washington Gambling Menu
Lottery Main Menu
Top World Lotteries
Buying lottery tickets online
There are many services online now which will purchase lottery tickets around the world on your behalf. This saves a lot of time and fuel for hard-core lottery players who drive to the state line to buy tickets if the jackpot get's high enough in a neighboring state. It also allows players to play in lotteries halfway around the world. So there are a lot of new things to digest for avid lottery fans. Unfortunately this service is not available in the United States.
For more information: buy lottery tickets online. Last time we checked they had paid out over $13 million in prizes and we aren't aware of any complaints.
South Beach Bingo
Bingo software by Parlay
Casino: BetSoft & Rival
Get your $25 free!