Challenger On The Premises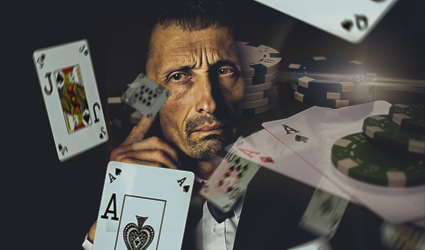 Geno Lawrenzi 12:52 Aug 30th, 2021 Land Based Online Gambling , Poker
It has happened to me and it will happen to you.
You will run into an adversary. Be prepared for the war
of your life.
Excuse me, you're being accosted.
There is another man on the premises who claims to be a poker player. 
Naturally, since you claim ownership to the territory, you will accept his direct challenge to your claim. I always accept challenges to my claim and hope you will stand up to yours.
Poker players may be challenged at any time. I was on Aruba and staring at the pretty girls who were lined up like flowers when someone tugged at my arm and said: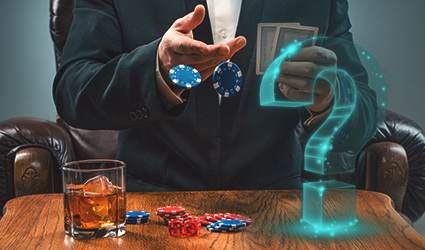 "Are you a poker player?"
Before you knew it, the room filled and the poker game was complete. We had two tournament players, a beauty queen, a horse racing expert, and a dentist. Never mind. They had come there to play poker and they were ready for the draw.
Now it's a little different when the challenge comes at home. I hardly ever accept such a challenge. If you must know the truth, it's beneath me and I want no part of it. I know my status as a poker player and I know where it begins and where it ends.
I want to taste the level of my competition and savor the zest of beating him. Watch
out for the guns and make sure you are not surrounded. Then your chances of survival will be increased.
And how do you rate your chances of winning in a strange setting? Your senses should be stimulated by the challenge. If you hear the first shot, consider yourself lucky.
Now, there will be times when you find yourself staring at your challenger face to face. What then? Do you sum the challenger up and either fold your tent or find yourself steaming full steam ahead? Nobody can answer that question except yourself.
I will be standing at the exit ready for the final shot. Nothing will keep me away from that. Not the eternal figure, not death, and not my adversary. Keep your hand filled for mine will be and the final reckoning dances in the wind.