Table Games: Achieving double digit growth in a mature market?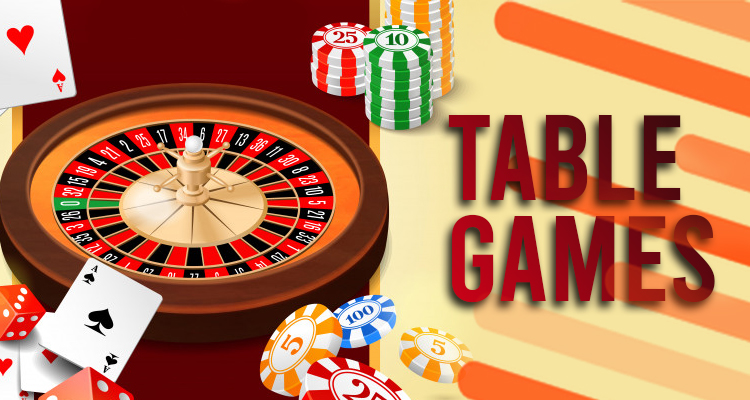 Andrew MacDonald 05:06 Feb 21st, 2006 Games
For the first time in longer than I'd like to remember I have had the pleasure of managing a table game operation that is experiencing strong double-digit growth. Not by any real magic or changes in market conditions or accounting practices but rather our local table games business, in recent times, has been significantly boosted by the introduction of innovative new gaming technology, a new product mix and a benefit-laden new loyalty program. Let me share with you some of the success stories so that you too might be able to achieve the almost unthinkable, double-digit growth in a local and mature table game business!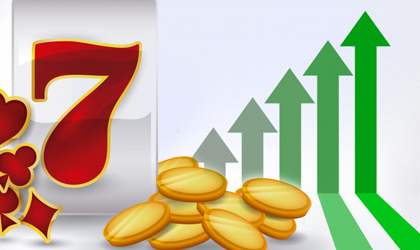 Let's start with the loyalty program and our strategy of looking after our high frequency and high worth players. Firstly, the introduction in December 1999 of a new loyalty system for main floor tables, has increased the number of loyalty club members playing the tables from 30 percent to in excess of 50 per cent. A statistic that is very rarely seen anywhere in the world for table games. More than half our players now actually want to use their loyalty card on our main floor gaming tables!
How did this happen? The jewel in the crown of the new table reward system is "Casino Cash". "Casino Cash", which can be redeemed Monday to Thursday for free play chips or other in-house benefits, has led to an increase in mid-week play and provides our better players with the benefits and recognition they deserve. This program has clearly illustrated the power of a well structured marketing program to modify customer behaviour. In short, we gave the target customers what they wanted. An easy to understand, tiered reward system with tangible benefits that our players actually appreciated and wanted to use. It also encouraged our target, higher value players to spend more time at the tables and play higher limit games. We did this by having four levels of rewards associated with table limits and by incorporating a random "Casino Cash" bonus for playing for three hours or more in a single day. That bonus is also tiered based on game limit, and so our best players have the chance to walk away with $100,000 at any time during our mid-week periods while players at lower limit games only get the chance to win $5,000 in "Random Casino Cash".
During the year we also introduced an airline style `business class' philosophy, transforming one of our pit areas into a more exclusive, higher limit gaming salon. Learning from the airlines we made sure that our higher value local customers got far better service than they had previously. Not high rollers or premium players just our avid, experienced players of high frequency visitation and high worth. Better drink service, hot towels delivered every two hours and snacks being brought to them at the table game to keep them comfortable and satisfied at all times. Nothing too extravagant, just the sort of service you'd like and appreciate if you were a regular player who played on a $50 minimum bet Blackjack or Baccarat table regularly.
Now, I really can't take too much credit for these initiatives as all we really did was look at what the airlines had been doing for years, in their loyalty programs and service philosophies. Interestingly though, apart from Harrah's, not too many others in the casino industry had thought to "swipe" well proven concepts from other industries.
Changes in product mix have also proven to be highly successful. Seventy six lower limit Blackjack tables were replaced with "Crown Pontoon", increasing the win per open hour significantly. "Crown Pontoon" is a variation on the game of Blackjack that gives players more betting options and winning bonuses. Players were also attracted by the introduction of a new bonus payment system, on this particular game, with thirty of the tables having a "Madness 21" option included but this being called "Pontoon Pandemonium" in our case. A bit of a mouthful of a name but this sidebet gives players the chance to win $250,000 for a $1 bet! The contribution from our lower limit Blackjack tables had been disappointing but given that we had so many Blackjack players what we needed was a way of effectively increasing the price of the product but without damaging its market perception. Pontoon did that for us.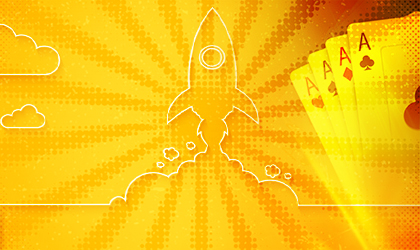 The introduction of another new game, "Crown (modified) Baccarat", has also resulted in a productivity increase for the house and a substantial increase in monthly winnings as this "No Commission Baccarat" style game has been well accepted by our players. This level of player acceptance has also been experienced in other parts of the world, including recently Detroit, with the games introduction at MGM Grand. Essentially this game change has increased game productivity, the underlying house advantage and has also made Baccarat much easier to deal and supervise. This latter point has also led to a reduction in supervision levels at these tables which, in turn, has led to decreased labour costs.
The world-first introduction of "Rapid Roulette", a dealer operated, semi-automated version of a regular roulette table, has likewise been a major success. Players sit at a touch screen terminal and bet by placing on-screen chips onto the replicated graphical roulette layout. Crown's Rapid Roulette tables are already outperforming standard tables by more than 75 per cent and reducing labour costs by as much as 60 per cent. More importantly it also appears that this game appeals to a quite different market segment and we have found that standard roulette play has been unaffected. So our additional revenues have been almost entirely incremental.
Plans are in place to roll out automated versions of other table games, including Two Up, Big Wheel, Sic Bo and Baccarat. In the near future we also hope to create a new variant of Crown Pontoon that can be played on this platform.
During the year we have been developing exciting new `chip in chip' technology – in which a microchip is embedded in a betting chip – to be rolled out late 2000. This groundbreaking technology will initially be used in our private salons and on high limit games and will allow us to accurately track turnover and win/loss by individual player and game.
A theme which runs through these product initiatives is that we have constantly looked at ways of enhancing the player's gaming experience while at the same time increasing operational efficiency or effective price. Not an easy balancing act but we've either made the game more comfortable, more exciting or less intimidating when considering how to implement these products. So, while we make more money, the customer still has felt that the positive attributes added outweigh any other changes which are mostly concealed in game volatility in their short run experience in any case.
Finally, three major marketing promotions – Blackjack Blast-off, Roulette Rich Rewards and Casino Cash Million Dollar Giveaway – have also helped and proved to be major drawcards. These have been tailored to expose our targeted customer base to the world class facilities that our property offers, in addition, providing the eligibility to participate in a draw that provides for 'life altering' winnings. An overall experience, on the gala nights associated with these promotions, that will be remembered as a highlight of these player's lives. We have great facilities that often we don't share with our regular, high value, local customers. If we can make them feel so special maybe we can turn these players into advocates for us. Far better than any other marketing we could ever pay for. Our own players raving about "their casino"!
I trust you've enjoyed sharing in my success stories. Share your own successes so that we all can make our businesses prosper and grow by learning from each other and looking to a world of great opportunities!
Tables Games: We Deal Out The Best!