Man With The Golden Arm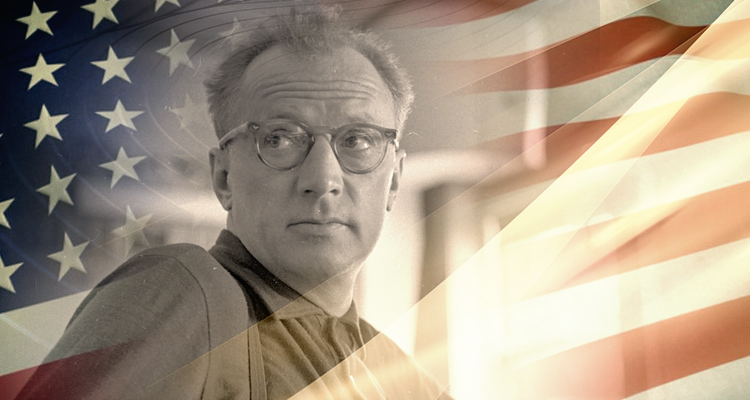 Geno Lawrenzi 12:04 Jun 2nd, 2021 Land Based Online Gambling , Poker
Nelson Algren was born to write, to drink and to fight for
lost causes. He wrote books about drug addicts and alcoholics
and was a member of the Communist Party.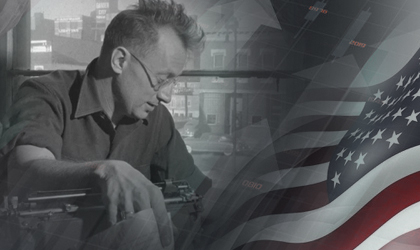 Nelson Algren was one of the best writers who ever made his mark in American literature. As a teenager, I read his best-selling novel, "Man with The Golden Arm" and watched the movie starring Frank Sinatra. Ernest Hemingway called him the second-best prose writer in America, reserving first place for John Steinbeck.
His roots went back to Sweden. His grandfather was steeped in religion - some would call him a fanatic - who believed in the power of the Holy Bible. Algren was a leftwing writer who was an atheist and who believed in communism. He subscribed to the Daily Worker, lived in Chicago, and had a love affair with a leftist Italian novelist Simone de Beauvoir that lasted most of his life.
Nelson Algren Played Poker
He made friends of gangsters, dope addicts, prostitutes and alcoholics. He himself was a borderline alcoholic and he loved to gamble. His favorite games were poker and wagering on horse races.
He was a member of the Communist Party and subscribed to the Daily Worker. After Algren published "Man with The Golden Arm", Hemingway elevated him to the top of the writer's heap. The novel won Algren the National Book Award.
For years, Algren spread a weekly poker game at his home in Chicago. He was not a winning poker player and seemed to play because of the camaraderie and the action. 
He lost a lot of money playing poker but it didn't seem to bother him. To Algren, the game was the thing.
Love for Travel
He loved to travel and would sail on a tramp steamer to Europe or sexual trysts with Simone. That was how he picked up themes for his books, essays, short stories and other writings. His friends loved his sense of humor and would spend days at his house drinking and playing poker and discussing literature with Algren, who was never too tired or busy to talk with them.
He wanted to marry Simone, but he refused to leave Paris and he was forced to settle for a long-distance love relationship. Nelson was a heavy drinker and borderline alcoholic. His friends included Kurt Vonnegut Jr., who wrote the best-selling "Slaughterhouse Five. "He befriended and shared his house with drug addicts and losers. He refused to call himself a novelist and settled on freelance writer.
Once he stopped payment on a check after losing money during his weekly poker game. The winner was a gangster and loan shark who threatened to kill Algren. The author laughed at his threat and stopped hosting his games.
Freelance Writer, not a Novelist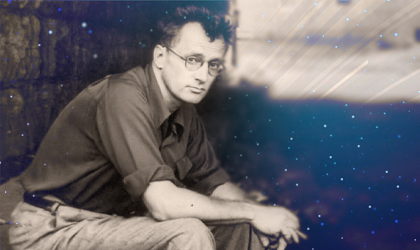 Algren prided himself on writing about life. He wrote another best-selling novel called "Walk On The Wild Side" and maintained friendships with addicts, alcoholics and prostitutes all his life. He nearly married one, but their marriage plans collapsed, although they remained friends.
He died of a heart attack on a day when he had scheduled a poker game in his home. On his tombstone he had the following words etched:
"The end is nothing. The road is all."