Organs In The Desert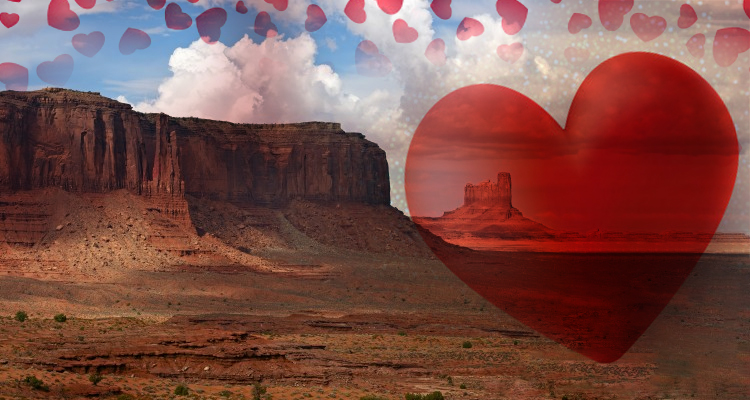 Geno Lawrenzi 04:45 Jun 18th, 2020 Land Based
Monument Valley is a vast amphitheater of spectacular
spires and red rocks about 200 miles north of Phoenix.
John Ford discovered it and made it his church.
I don't know when or how John Ford discovered Monument Valley. 
But when he found the windswept region of wild Arizona beauty in northern Arizona and used it as a setting for some of his greatest western films…
…it added an exciting new chapter in cinematography.
Driving through Monument Valley is like entering an outdoor cathedral that stretches on for a hundred miles: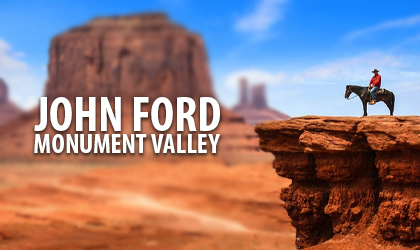 Everywhere you look are rock formations towering hundreds of feet into the stark blue Arizona sky. Some resemble natural organ pipes in a church, while others look like they were placed there as a tribute to God.
Ford, one of Hollywood's most unique directors, must have recognized that when he picked the valley to shoot movies like 'SHE WORE A YELLOW RIBBON' and 'THE SEARCHERS'.
He also shot one of his first western films, 'STAGECOACH', there and completed a total of 10 classic western films in the valley.
I drove through Monument Valley some years ago just to get a feeling about this natural cathedral. 
It moved me immensely:
There are NO skyscrapers, fast food restaurants, motels or used car lots in the region. All there is as far as you can see is natural beauty -- the desert as it has been since creation.
The sun shines more than 300 days out of the year in Monument Valley, but it isn't warm there. This is northern Arizona and there is a chill in the air. A desert wind keeps the temperatures down. Jackrabbits run for miles and an occasional coyote lopes out of the stunted sagebrush and Joshua trees.
As my eyes became accustomed to the rock formations and desert terrain, I spotted a hogan in the distance. It was made of adobe or desert mud and I could see an Indian seated on an old rocking chair next to it. He was wearing a blue blanket and a black felt hat and smoking a pipe. He removed the pope from his mouth and waved at me. I took it as a friendly invitation and drove over to the hogan.
"Nice day, stranger," he said, puffing the pipe. "I like your car."
"Well, it got me here," I said. He nodded.
"I own a horse but no car," he said. 
"My pickup is in a garage in Window Rock. Damn thing needs a new transmission. Be fixed in a couple of days. What brings you to my valley?"
I liked the way he said 'my valley,' taking possession of the vast collection of rock spirals that surrounded him. I told him I was a fan of John Ford and John Wayne and wanted to see the place where they made their movies.
"Pappy Ford a damn good man except when he starts drinking," he said, puffing his pipe. 
"Then he gets a little crazy. He put me in a couple of his movies. I was just an extra. No words. It was fun even if the Indians never win in his movies." 
The Indian laughed and I nodded, joining him in his laughter.
He said the film crews camped out just a couple of miles away and that he would join them for dinner or a poker game after a day's shooting.
"All the actors and technicians drank a lot," he said. "I sometimes sipped a little mescal or tequila, but I stayed sober and they were easy to beat. I was sad when they finished the movie and left the valley. It cost me money." 
He laughed again, Indian style, with his belly moving and not making a sand.
A couple of days ago I watched 'SHE WORE A YELLOW RIBBON' on the Grit channel. It was filmed John Ford style, with great attention to detail. 
John Wayne, Ben Johnson, John Agar and Joanne Dru starred in it along with some of Ford's old pals playing members of a U.S. Cavalry unit on a mission through Indian country. It looked like Ford, his cast and technicians had fun making the movie. I asked the Indian about it. He relit his pipe which had gone out.
"Great fun," the Indian said, blowing a circle of smoke into the turquoise sky. "He drank a lot and he worked hard, but he was a man who knew how to live."