The Miracle Worker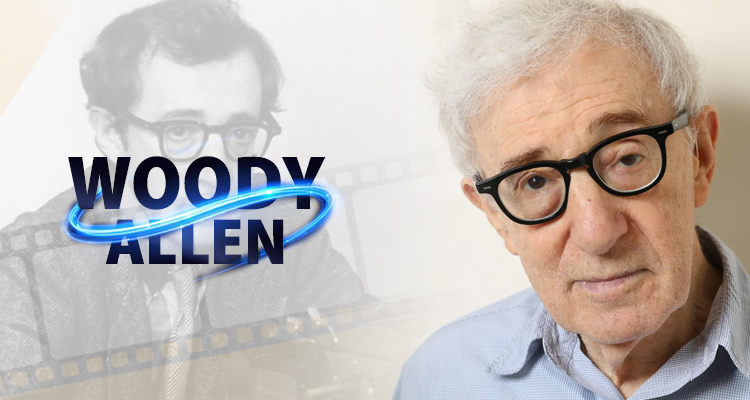 Geno Lawrenzi 10:23 Jul 13th, 2021 Land Based Online Gambling , Poker
Woody Allen is a genius when it comes to making movies.
He has millions of fans around the world and nearly as many
enemies. Here is his story.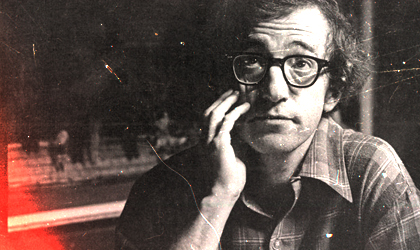 The day I concluded that Woody Allen was a genius was the day I watched his film "The Purple Rose of Cairo", the story of a girl (Mia Farrow) who was fixated on movies.
Allen never made two films that were alike...and the plot of this movie was off the wall!
A woman unhappily married gets her release in movies. She goes to see this fantasy film "The Purple Rose of Cairo" over and over again. Sometimes she is the only person in the theater other than the projectionist. Until one of the actors comes off the screen and notices her presence.
Allen recently turned 85. He is still making movies, even though some of his fans have turned against him after some bad publicity was generated because Farrow accused him of molesting her adopted daughter Soon-Yi, who was adopted in Korea. The legendary producer, writer and actor vehemently denied the accusations. He ended up marrying Soon-Yi and the couple recently celebrated their 25th anniversary.
Woody was born in Brooklyn in 1935. An intellectual as well as a dry wit, he is a fan of Federico Fellini, Louis Malle, Ingmar Bergman, and other European directors who represent the artsy cinema.
He recently published his autobiography to set the record straight. He calls it:
APROPOS OF NOTHING.
In the book he notes that 'the only other occupation that ever interested me was a life of crime, a gambler, a hustler or a conman.'
Woody played some pretty serious poker and even bought some thoroughbred race horses to prove his interest in gambling. He has also won thousands of dollars in all-night poker playing sessions.
He began his career as a nightclub comedian, standup comic and comedy writer for such legends of comedy as Sid Caesar. His talent for comedy writing led him into writing and producing scores of films like MANHATTAN, WHAT'S NEW, PUSSYCAT, ANNIE HALL, A MIDSUMMER NIGHT'S SEX DREAM and HANNAH AND HER SISTERS.
He was having a relationship with Farrow, an actress and former wife of Frank Sinatra, when a romantic relationship developed between him and her adopted Korean daughter Soon-Yi at the age of 56. Their passionate love affair, despite an age disparity of 35 years, turned into marriage.
The love affair caused many former fans to turn against Allen and today a number of Hollywood film stars refuse to work with him, especially people who support the Me-Too movement. Allen doesn't care. He feels he has done nothing wrong and continues to live life on his own terms.
He and Soon-Yi have two daughters, both adopted. Allen loves children and is devoted to his wife as well as to his daughters. He also plays a Coronet in a jazz band in a small New York night club and admittedly loves jazz with a passion.
Although he and Farrow no longer speak to one another because of her accusations, he praises her as an actress. He has kind words for her performances in BULLETS OVER BROADWAY and BROADWAY DANNY ROSE, where Mia Farrow's acting carried the show.
Allen lives in New York where his average day includes sitting down at a computer or typewriter and working on a script. He and Soon-Yi love sports, particularly basketball, and he spends part of almost every day watching films, particularly those produced by master directors like Fellini, Bergman, Malle and the other European masters.
His one regret, he says, is that he has never made a truly great film, even though his fans would disagree with him. I would be one of those fans. In my humble opinion, Woody Allen is a genius and the Me Too movement can take a flying leap.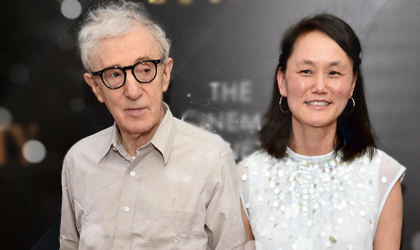 He describes his marriage to Soon-Yi as perfect. Asked what they talk about after more than 25 years of marriage, he says, "Everything." He kids her on the accusations Farrow has made against him, and when asked if the two of them fight, he refers to Soon-Yi who says:
"In over 20 years of marriage, I have never once been right on a single issue."
There is something else about Allen's marriage that touched me. When they first began their relationship, she told him, "My whole life, I have never ben anyone's top priority."
Allen, who has been the top priority of millions of film lovers, said he tried to put himself in Soon-Yi's place.
"I decided I would dote on her, wait on her, spoil her, celebrate her and never deny her anything she wanted and somehow try to make up for the horrific first 22 years of her life. So far it has worked."