What the Demise of PASPA Means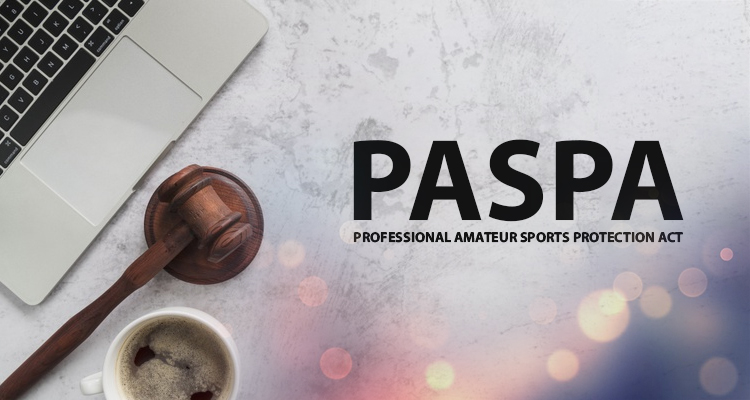 Lars Jones 10:15 Dec 2nd, 2018 101 Sports Betting
The Professional and Amateur Sports Protection Act of 1992 (PASPA, the Bradley Act) was signed into law in 1993 and overturned by the U.S. Supreme Court on May 14, 2018. The former law effectively banned sports betting in the United States, except in those states that already had sports betting regulations. Those states were Nevada, where full sports betting has been legal since 1949, along with Delaware, Montana, and Oregon which each had various sports betting laws on the books when the bill took effect.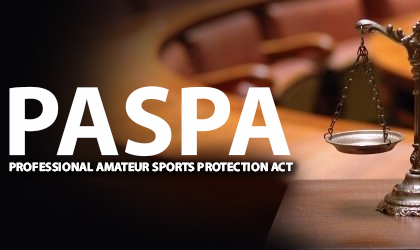 States were also given one year from the law's implementation to qualify for "grandfather rights" on the condition that they had offered legal gambling for ten years prior. New Jersey was the only state that would have qualified but proponents there were unable to pass a law in time. However, the battle that led to the Supreme Court overturning PASPA began as a NJ voter initiative in 2011 when citizens there asked lawmakers to legalize the practice.
Former Gov. Chris Christie put his signature to the Sports Wagering Act (2012) in 2013 and the state was sued by the major sports leagues (MLB, NBA, NCAA, NHL, and the NFL) to stop sportsbooks from opening.
Undaunted, the state took another approach in 2014 with the Sports Wagering Act (2014). Lawmakers partially repealed an existing ban on sports betting by allowing casinos and racetracks to operate sportsbooks without the state being involved via licensing or regulating.
The issue proceeded through the appeals process until the Supreme Court agreed to hear the case. Oral arguments were presented on December 4, 2017, with former Solicitors General Ted Olson and Paul Clement acting as lead counsel for each side - Olson for New Jersey, and Clement for the sports leagues.
With the Supreme Court's May 2018 ruling, which stated that it was unconstitutional under the 10th Amendment (anticommandeering rule), for the federal government to impose laws on states, the core federal law banning sports betting was rendered null and void.
The Tenth Amendment
The powers not delegated to the United States by the Constitution, nor prohibited by it to the States, are reserved to the States respectively, or to the people.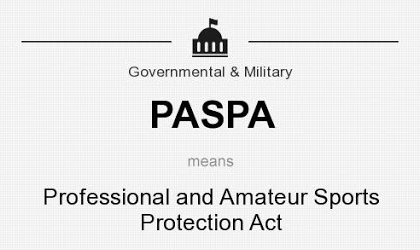 Within days of the court's ruling, significant activity was seen at the corporate level with British and other operators looking to ink and conclude deals with U.S. casinos and other interests. The first moves were in New Jersey, Delaware, and other states with regulated online casinos. Within a few months, Caesars, MGM, and other major players in the American market were revealing new licenses and operations in several states including Pennsylvania and Mississippi.
Having lost their fight to keep gambling out of college and professional sports, it didn't take the leagues long to try to cash in either. Their first attempts were through lobbying federal lawmakers for a new law that would give them a percentage of the action under the guise of an "integrity fee". When that failed, they started inking partnerships and sponsorship deals. 888's New Jersey operation sponsored the New York Jets while Caesars entered into deals with the New Jersey Devils, and Philadelphia 76ers. MGM signed a multi-year contract with the NHL, and MLB decided to enter the fray with MGM, to name a few.
What the demise of PASPA means for American sports betting
In a nutshell, it means that in the absence of any new federal law, each state can once again establish their own sports betting laws and regulations.
However, PASPA only dealt with "unlawful sports gambling" as it pertained to government entities (states) allowing sports betting. There are still several other federal laws that may come into play. Chief among those laws is the Federal Wire Act of 1961 (the Wire Act). This is the law that currently keeps nearly all American regulated online gambling confined to within individual state borders. The only current exception is shared poker player liquidity between regulated states.
Another semi-relevant law is the Unlawful Internet Gambling Enforcement Act of 2006 (UIGEA). We'll explore how that federal law effects sports betting later in the article.
Delaware, Mississippi, New Jersey, New Mexico, Pennsylvania, Rhode Island, and West Virginia were the first seven states to legalize full sports betting, joining Nevada. With the passage of legislation in those states, brick and mortar bookmaking became fully accessible to those of legal age. Delaware, Nevada, and New Jersey already had regulated online gambling and were able to simply dovetail in sports offerings for players within their borders. Pennsylvania was still developing their regulatory framework for online gambling when the PASPA fell, so their transition was relatively simple as well.
Sports betting regulation in the states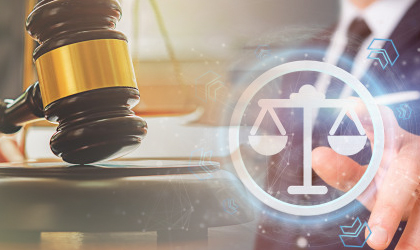 Many of the states that have decided to legalize sports betting chose to use existing regulatory bodies, such as a lottery commission to oversee wagering. According to former Nevada Gaming Commission chair, A.G. Burnett, this was the most logical and best thing to do. The states simply weren't going to wait for federal lawmakers to address the issue and craft a unified interstate law; they had regulatory and law enforcement agencies in place, and they knew the local field.
You can read our in-depth May 2018 interview with Burnett on the future of sports betting in the U.S. here.
In states like Delaware and Rhode Island, lottery operators such as Scientific Games and IGT administer the sportsbooks while the state lottery commissions oversee operations.
In the absence of a robust federal oversight regime, American operators formed an integrity body in late November 2018. Among the founding partners of the Sports Wagering Integrity Monitoring Association (SWIMA) were 888 Holdings, Bet365, Caesars, DraftKings, Golden Nugget, Hard Rock International, MGM, Paddy Power Betfair's FanDuel, Resorts Casino Hotel, Tropicana Atlantic City, and William Hill.
SWIMA is modeled after European sports betting integrity watchdog, ESSA, and will work with tribal and state regulators as well as law enforcement agencies to monitor betting for suspicious activity. The American Gaming Association (AGA), an early and strong proponent of legalized sports betting, lauded the creation of the monitoring association, with AGA senior vice president of public affairs, Sara Slane, saying:
"Today's announcement comes at a critical time as dozens of states and sovereign tribal nations are poised to pursue legal sports betting in 2019. Moving forward, SWIMA will provide an important hub for all stakeholders to work together, further demonstrating the industry's commitment to upholding integrity across all facets of a legal, regulated sports betting market."
What didn't change with the end of PASPA
The Wire Act and UIGEA are still on the federal books. The former deals with the business of betting or wagering through wire communications (in interstate or foreign commerce) and the latter addresses financial transactions with illegal online gambling sites. The first is clearly aimed at bookies, not bettors and the second is clearly aimed at banks and other financial institutions.
While PASPA could have been used to shut down state-sanctioned online sports betting, it was crafted as a brick and mortar law and did not modify or add to the Wire Act.
The Wire Act was specifically crafted to rid sports of organized crime and places its complete focus on bookmakers, not stateside gamblers betting offshore. The Drake Law Review points out that of the 190 cases filed since the 1961 law's inception, "...every reported decision upholding a Wire Act conviction involves bookmakers, professional gamblers, criminal organizations, or individuals associated with such persons." (.PDF)
The UIGEA specifically states that it does not alter, limit, or extend "any Federal or State law or Tribal-State compact prohibiting, permitting, or regulating gambling within the United States. But it does prohibit "gambling businesses from knowingly accepting payments in connection with the participation of another person in a bet or wager that involves the use of the Internet and that is unlawful under any federal or state law."
In essence, since no state entities were illegally offering sports betting while PASPA was in effect, and because online wagering is prohibited or allowed by other laws, PASPA, active or null, has no bearing on online wagering. It simply kept the states from offering or regulating sports betting.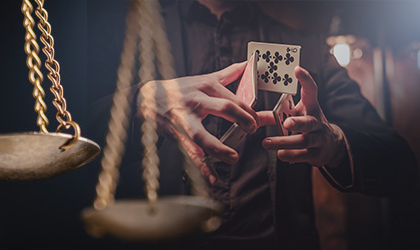 We won't offer any legal analysis or layman's opinions of the Wire Act, however, case law would seem to indicate that it's sole purpose is to stop the business of bookmaking over the wires by prescribing legal and civil penalties on businesses that break the law. In United States v. Baborian, the court held that: "The business of gambling is a bookmaking operation entailing the acceptance of bets and laying off of bets. I conclude, after considering all of the foregoing legislative history, that Congress intended the business of gambling to mean bookmaking, i.e., the taking and laying off of bets, and not mere betting."
We can rely on a 2011 opinion from the United States Department of Justice (USDOJ.PDF) that the Wire Act does relate to, and only to sports betting. It would also seem to apply only to bookmakers and not stateside bettors.
The UIGEA would also seem to only apply to financial institutions and online gambling operators. We find nothing in the law prohibiting citizens from placing bets offshore. However, these are simply observations and seemingly reasonable interpretations. We do not offer legal advice except to strongly suggest that you consult with a competent attorney, well-versed in such matters, before undertaking any action you are unsure of.
One thing you can be very sure of is that if you are:
Located within the borders of a regulated jurisdiction
Accessing a site bearing the regulator's seal
Are able to log in, deposit, and place a bet...
You are golden!
Post-PASPA Sports betting FAQ
Did the Supreme Court's decision on sports betting make online wagers legal?
Yes and No. While it gave the states the ability to regulate and offer sports betting it didn't change any other federal laws. While the language of the Wire Act is ambiguous, case law would seem to indicate that there is no prohibition against online wagering at the federal level.
Is online sports betting legal in the US?
We're not aware of any current federal law that prohibits people in the United States from placing bets online. However, state-regulated online sportsbooks will only accept bets if you log in and wager from within the state's borders.
Can I bet at a Las Vegas or New Jersey sportsbook online?
Yes, if you are in the state. Las Vegas casino sportsbooks offer mobile apps for Android and iOS devices. In New Jersey, you will find a starting list of 888 Sportsbook, BetStars Sportsbook, Caesars, DraftKings Sportsbook, FanDuel Sportsbook, playMGM, SugarHouse, and William Hill to play online.
Are offshore sportsbooks licensed and regulated?
Most online sportsbooks, casinos, and lottery betting services are located and licensed offshore. However, regulation is more of a market force with very little interference from the license providers. Book rating and player complaint forums are often the bettor's first and last line of defense when a dispute arises. Affiliate marketing partners (where you find the online sportsbook) can also be of assistance in some cases.
Is it easy to deposit and cash out at online sportsbooks?
Yes. Each site is unique and will have different options. The best thing to do is to visit a site and navigate to the cashier section to see your options. In some cases, it may be best to deposit with a debit or credit card and withdraw to your bank account. It just depends on the particular book. Bitcoin deposits and withdrawals usually have the quickest processing times and lowest fees, if any. World Casino Directory maintains an up to date list of all common online payment methods.
What sports can I bet on?
The sky's the limit. All of the major US and European field games are available as well as tennis, cycling, and other races. While U.S. state-regulated sportsbooks will probably not offer lines on election outcomes or the like, some offshore sites offer extraordinary propositions.
Will legal sports betting in the U.S. hurt the Las Vegas sports books?
It's not likely. In fact about half a year after the Court's decision rescinding PASPA, the Las Vegas books posted record-breaking numbers.
Where can I learn the basics of sports betting?
Comprehensive information needed to understand The basics of sports betting, Different types of sports bets, Selecting a sportsbook, Understanding and evaluating odds, as well as info on Futures, props and lay bets is available in the World Casino Directory.
Novice punters will also find details on the basics by sport and inside tips for most American sports from the NFL to horse racing.
Stay up to date on important changes in the sports betting industry
Follow sports on World Casino News.
Sports Betting 101
Sports Betting Insider Tips
Sports Betting Basics