Doson Casino Resort Hotel
Casino Details
Contact information
Official
Address: Hon Dau International Tourism, Area 3 Van Huong, Do Son, Hai Phong, Vạn Hương, Đồ Sơn, Hải Phòng, Vietnam
Phone +84 31 3864 888
Fax +84 31 3864 999
Website Visit Here
Casino games available
Blackjack
Roulette
Baccarat
Slot machines
Cussec
Doson Casino Resort Hotel Review Jump to comments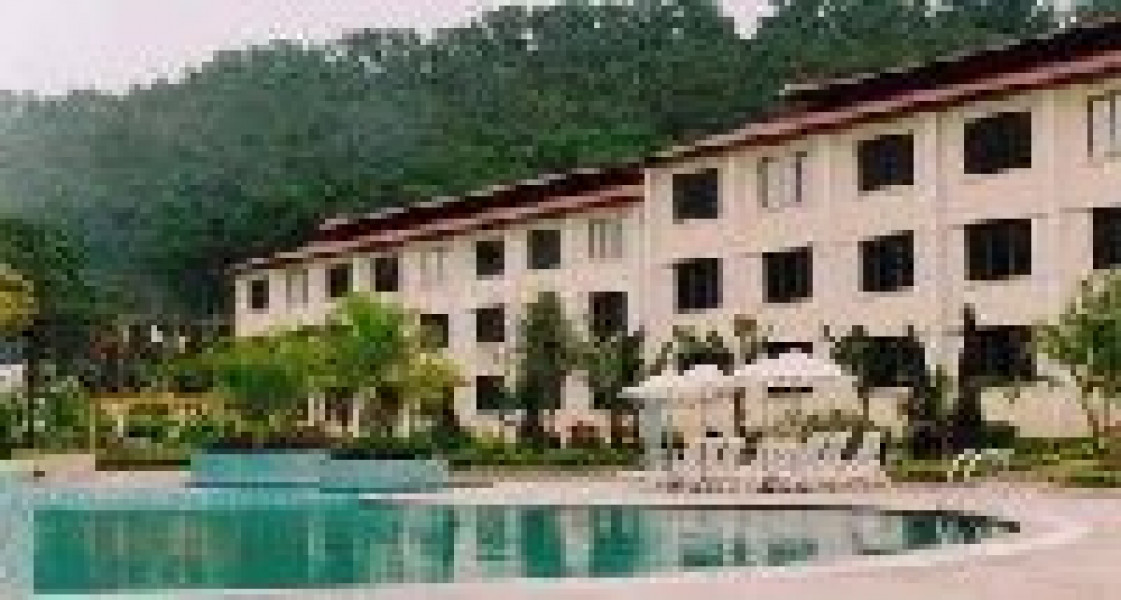 Doson Casino Resort Hotel is located in Zone III, Doson District, Haiphong City, Vietnam and is open 24 hours a day. It was built in grand opulence and bears the ever present bright red accents often found at properties of the ultimate owner, Dr. Stanley Ho of Macau.  The casino spans 16,000 square feet and hosts classic casino games like baccarat, roulette, and cussec (sic-bo/tai-sai/big-small) as well as slot machines.
The hotel offers 88 immaculate and elegant rooms, each overlooking the windy greens or having a sea view. Amenities include a small business center, a restaurant serving home-style Cantonese cuisine, a fitness center, massage room, and outdoor pool plus a gift shop. Limousine service is available.
up to

test
Loading...
There are no available casinos for requested criteria.
Something went wrong. Please try again later.
Gaming at Doson Casino
The casino at Doson Resort Hotel is located on the third floor. Guests are offered modern games and attended to by a professional and warm staff. The casino website lists Blackjack, Baccarat, Roulette, and Cussec - however various review sites and first person experiences speak of poker and as many as 100 slot machines.
Upcoming Events

There is currently no information about upcoming events at Doson Casino Resort Hotel
Check out events at other venues around the world.
Dining & Restaurants
Royal Garden Restaurant
The Royal Garden Restaurant at Doson Resort Hotel in Haiphong City, Vietnam offers a spacious and well decorated dining hall as well as two private VIP rooms. The chef here prepares distinctive traditional Cantonese dishes sure to appeal to the appetite of Asian diners as well as American and European visitors. Using the freshest ingredients, the fare has the qualities og homemade food.
Doson Casino Spas & Health Clubs
Massage Room, Fitness Center & Pool
Reservations: +84 31 3864 888
In addition to the large and luxurious outdoor pool at Doson Resort Hotel, guests can take advantage of the fitness equipment at their disposal. ALthough guests may be on holiday, they can still keep fit. And when it comes time for a relaxing massage the competent staff can help you feel at ease and relive the stress of day to day life.
Shops
Doson Resort Hotel Gift Shop:

(Gifts)
Casino Details
Contact information
Official
Address: Hon Dau International Tourism, Area 3 Van Huong, Do Son, Hai Phong, Vạn Hương, Đồ Sơn, Hải Phòng, Vietnam
Phone +84 31 3864 888
Fax +84 31 3864 999
Website Visit Here
Casino hours
Due to the global pandemic - Corona Virus - Covid 19 most casinos have changed their opening times or even closed. For accuracy, we urge all visitors to get up-to-date information directly from the casinos since changes are taking place everyday.
Casino games available
Blackjack
Roulette
Baccarat
Slot machines
Cussec