South America Casinos
For a list of casinos in a specific country of South America, select a country from the list below. Only countries in South America with gambling or casinos are listed.
Casino is closed



South America Casinos and Gaming Guide
This section of World Casino Directory deals specificially with South American casinos and gambling. The continent of South America has 9 countries with casinos in them and 4 countries with pari-mutuel facilities in them, including horse racing and dog racing or the newer racinos which have slots or video poker terminals within reach of the gamblers. Click the following articles for a run-down on specific gambling in this continent. South American Poker for the poker guide, or South American Lottery for South American lottery results and lottery information and last but not least visit this page for the current gambling news in South America.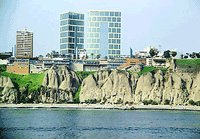 Largest Casino in South America
In South America you will find the country of Argentina to have more casinos than any other country in South America, with 79 casinos and 12318 slots.
The largest casino in the continent of South America is Casino de Tigre which is located in Tigre, Argentina. Casino de Tigre has 74 table games and 1700 casino slot machines / video poker games (or other video terminal gaming machines).
South American casinos
South American casinos are quite popular and today offer luxurious new locations for people to gamble, meet and enjoy. Usually food and beverages here are priced much lower to lure common customers to the place and make them play the game.
WCD South America Update September 8th 2013
After Asia, South American casino gaming is growing at the fastest rate in the world and with many of the economies booming mega casinos are being built.
On the continent you will find that most casinos come up to an International standard now with all the games you would expect to find in major casinos around the world. Argentina has at least 85 casinos making it the country with by far the most casinos in the region. At least 5 more casinos are planned for Argentina in 2013/2014.
Since the middle of 2011 there have been major developments in the South American casino industry. Argentina has stated that they may nationalize casinos probably in late 2013 or early 2014, and with many of the countries casinos owned by foreign operators this is causing major problems for them.
Brazil could be a massive market if they were to legalize casinos but the country is constantly plagued by scandals concerning allowing casino gambling.
In Mexico there was a deadly firebomb attack on a casino in Monterrey which left scores dead and the constant gang problems seem to have stopped any further expansion of the present casino industry. Even though there has been little expansion since the Casino Royale firebomb attack, as of May 2013 the Interior Ministry still estimates 349 casinos are in operation nationwide. Recent numbers from the Aieja national gaming industry trade association reported that Mexican casinos hosted 2.2 million visitors in 2012, with the number expected to surpass 3 million in 2013.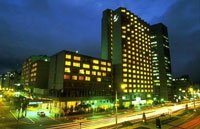 It was in June 2012 that rumours of nationalization began to surface in Argentina and the province of Buenos Aires especially singled out. It was stated in the national press that President Cristina Fernandez de Kirchner was looking to boost her flagging popularity by nationalizing the casino industry and also cutting links with the gaming industry in Buenos Aires. Nationalization rumors still exist but nothing is expected to happen now until 2014.
In 2005 the Chilean Senate passed a major gaming law that allowed for the construction of 16 large-scale casino resorts of which 17 were up and running by the second half of 2013. One of the world's largest casino companies, Casinos Austria International, initially owned the license to construct a casino (its second in Chile) in Ovalle, in the Coquimbo region. The Ovalle license is now again up for tender as Casinos Austria International have abandoned the project. The casino can now actually be outside the Coquimbo region on the condition that it is in a region that has no more than 3 casinos already. It must be outside the Chilean capital of Santiago and also the region of Arica which is on the coast. Special rules apply in the Santiago and Arica regions. For the 18th casino the licensing process started at the beginning of 2013 but is expected to take up to a year.
Chilean casinos are very large and operated by International gaming giants such as Sun International and Casinos Austria International and bring in major revenues for the government and regional government. In June 2012 the government sought to expand on the gambling fever in the country and legalize online casino gambling but this was finally rejected by lawmakers who first wanted to see how the fledgling land-based casino industry would develop.
Elsewhere in other South American jurisdictions such as Colombia and Paraguay casino regulation and expansion is not so smooth. In April 2012 a new Gaming Control Board was formed by the Colombian government and is called Colossus. Members of Coljuegos will be chosen from selected government departments and only by the President. In 2013 Coljuegos started to investigate all gambling licenses in Colombia to make sure that all their licenses were valid and that they were following all the gaming regulations. Even though it is estimated there are 70,000 slot machines and 3200 gaming centers in Colombia experts estimate that with potential demand many more casinos and gaming centers could open between 2103 and 2015 with tax revenues increasing fivefold. In Paraguay there has been a problem of many illegal casinos operating over recent years but the government has introduced much tougher penalties through recent legislation. Also, it is believed that the present Gaming Control Board may once again start to open the bidding for new licenses in tourist destinations but only in 5 star hotels and resorts. Paraguay's tourist board is heavily promoting the destination to the outside world and believes that the addition of casinos in high class hotels and resorts will be a big help.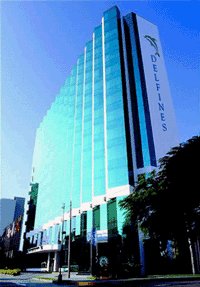 In Ecuador the government recently shut down all the casinos in the country with little prospect of them re-opening. As we near 2014 there is little hope casino gambling will return to Ecuador. After the nationwide poll in Ecuador the government decided to close casinos altogether. In the vote almost 4 million Ecuadorians (47.7% of the country's voters) voted in favor of closing the countries 55 casinos and bingo halls meaning that thousands of skilled and experienced casino workers, who had been working in the industry for 15 years, had lost their jobs. Casinos in Ecuador finally closed in March 2012. The Ecuadorian government is expected to lose around $20 million in taxes that the casino industry used to generate. Under previous legislation, the 32 large scale casinos operating in Ecuador had to offer, in addition to slots, at least four different types of table gaming in five star hotels and two to three types of table gaming in three and four star hotels, respectively.
Peru has more positive news going into 2014 as the Peruvian Gaming Control Board is swiftly curbing illegal gambling and paving the way for casino expansion.
Casino business at Uruguay's casinos has been severely curtailed and all are reporting reduced income since restrictions were placed on Argentinians exchanging dollars for pesos. It is reported some of the casinos may close by early 2014 if the situation does not change.
It can certainly be said that other markets are opening up in countries which for a long time have been overlooked. Definite signs of improvement can be seen in countries such as Paraguay and Bolivia with major casino expansion on the horizon. The positive signs that the industry could be and is expanding in Paraguay and Bolivia and also Peru & Colombia is mainly due to increased political willingness to curb illegal gambling and more fully regulate the sector.
Just a few years ago there was only one gaming show in South America, SAGSE Argentina, but now in conjunction with major expansion of the casino industry on the continent you can find shows in Chile, Colombia, and Peru.
South American poker scene
Poker is quite prevalent in South America but is not legal at all places. Various associations, like the Association Poker of Venezuela are present to promote the game. This center, for example, is dedicated to the spreading, administration and control of the game of poker of table and its various modalities.
South American gambling
San Diego based International Thunderbird Corp. is a popular casino house and has 4 casinos in Panama, lottery operations in Guatemala, a newly announced joint venture in Venezuela and operations in Chile. For those opting for slot machines, a number of such casinos are present mainly in San Luis, Argentina. Worest Entertainment and casinos are another major player and they operate the Casino de Bariloche at the Cerro Catedral ski resort and the Casino de Asunci?n in Paraguay.
Popular countries in South America to gamble
The popular countries in South America for gambling and casinos include Chile, Argentina, Brazil and Venezuela. The Thunderbird and Martinez are popular in ChileChile, while casinos in Argentina include Casinos del Litoral in Bella Vista, Casino del Norte in Clorinda, Crown casino and Ciudad de San Luis. Horse track racinos include the Hip dromo Argentino de Palermo. Other associations for casinos like the Latin american gaming association, Buenos Aires, Argentina and the Boldt Group are also present. Panama has 26 locations with facilities of electronic gaming while Peru has six such locations.
South America pari-mutuel wagering
While global pari-mutuel handle is estimated to be at $116 billion, after North America, pari-mutuel wagering is quite popular in South America also. The major chunk of this income comes from throughbred racing that has evolved in popularity over the years. However, South america does not contain any of the top betting positions that go to Japan, US and Great Britain to name a few.
Other South American Tourist Activities
Besides casinos and gambling, South America offers various tourist activities that vary depending upon the region. With the great diversity that is truly South American, touristers can visit major cosmopolitan cities, ruins of great ancient civilizations, primeval tropical rainforests and beautiful locales. However, all touristers are advised to travel carefully and take good care of their belongings.
Pari-mutuel
The "Sport of Kings", is probably more prevalent on this continent than any other continent in the world with horse racing appearing in nearly every South American Country.
Argentina leads the way and probably has the biggest and most famous track on the continent is "Hipódromo de San Isidro (San Isidro Racetrack), owned by the Argentine Jockey Club, was inaugurated on December 8th, 1935. It is located 22 kilometers (13,67 miles) north of Buenos Aires city, at the county of San Isidro, in the province of Buenos Aires."
Chile, Peru, Brazil and Uruguay, (the Hipodromo Maronas is said to be the most modern race track on the continent), also have major horse racing venues.
Venezuela and Colombia also have a race track each.
Racing in South America takes place on both dirt and grass and in places like Chile you may visit the Hipodromo Chile, (dirt track) or go across town to the Hipico de Santiago which has year round grass track racing. Jai Alai thrives in Argentina, Uruguay, Brazil, Paraguay, Chile and Peru, Colombia and Venezuela.
In Argentina and Brazil there is greyhound racing but on a much smaller scale. In both Argentina and Brazil races are run in straight tracks with distances ranging from 200m to 325m.
Gambling Law
South American Gambling Law & Current Legislation
Among all the other gambling countries of the continent of South America, Argentina has the most number of casinos. There are around 80 casinos and 12,318 slots in the country.
Argentina also boasts of the largest casino in the continent. It is called the Casino de Tigre and it is located in the Tigre region of Argentina. Casino de Tigre has about 74 table games and around 1,700 casino slot machines/ video poker games and other video terminal gaming machines.
Besides Argentina, the other countries that are entertaining the activity of gaming are Venezuela and Chile. There is no casino gambling in Brazil. You have some casinos in tourist locations in Argentina, Chile and Bolivia. You will find casinos in all major cities in Uruguay and Paraguay. Single zero Roulette and 10% commission on Baccarat seems to be the norm.
Do not expect any comps (except maybe at Conrad's, in Montevideo) neither any strict regulation/supervision anywhere.
South American Countries' Gambling Law
Let us have a look at the recent developments in the gambling law in different countries of South America:
Argentina:
The Bingo and gaming machines like slots are controlled and operated by The Spanish group Codere. They have recently signed an agreement with American company Digital Orchid to sell live games for cellular phones. Digital Orchid specializes in the development and distribution of wireless solutions.
With the help of this agreement, the companies will sell these solutions in Latin America and Europe. Customers will be able to gamble on Lottery, Bingo, Roulette, Poker, Slot machines, Black jack and sports through their cellular phones.
On October 11th , 2002, a leading supplier of software to the Internet gaming and e-commerce industries, CryptoLogic Inc., announced that Argentinean licensee Casinos del Norte S.A. has launched its online casino, Casino Sur. Casino Sur will be the first Internet casino licensed and operated in the largest Spanish-speaking market on the continent, that is Argentina.
Brazil:
On July 8, 2002, gaming software provider IQ- Ludorum plc. , a provider of wagering software solutions, has announced its rollout of IQ-Kiosk into the Brazilian Market beginning in August 2002.
Over the next 12 months IQ- Kiosk will be installed into 10,000 IQ-Kiosks in the Brazilian states of Parana and Santa Catarina.
The roll out is based on a licensing agreement between IQ-Ludorum plc, Lotobras and Cybertronix (a Canadian based developer of gaming kiosks). IQ - Kiosk is a pioneering stand alone kiosk designed for Bingo halls, betting shops, Lottery outlets and sports bars. The kiosks will offer IQ-Ludorums virtual casino experience. IQ -Ludorum will gain licensing revenues as a percentage of profits generated from each kiosk. Lotobras S.A. is based in Brazil and is a gaming association which provides online video lottery and gaming solutions for the South American market.
Cybertonix is based in Montreal and is a provider of high speed, touch-screen gaming terminals.
IQ-Ludorum plc on July 8, 2002 announced its expansion into the South American market with Lotobras S.A
Through a licensing agreement between IQ-Ludorum Plc, Lotobras, and Cybertronix (a Canadian based developer of standalone gaming kiosks), IQ-Ludorum will license its virtual casino software for the operation of 10,000 IQ-Kiosks in the Brazilian states of Parana and Santa Catarina, in a phased 12-month rollout.
On Dec. 11, 2000, International Lottery & Totalizator Systems, Inc. announced the successful start-up of the Loteria Estatal da Santa Catarina (LOTESC) in Brazil. The lottery went on-line with the introduction of Jogo do Barao (www.jogodobarao.com.br) a four-digit numbers game, at outlets in the Brazilian State of Santa Catarina. The lottery is operated by M.I. Montreal Informatica LTDA (Montreal Informatica), on behalf of LOTESC.
ROK Corporation, a British-based creator, licensor and distributor of mobile phone content, on Oct 1, 2004, announced the creation of a Joint Venture with Fingerprint, a lottery ticket and game products provider in Brazil for several State Lotteries
The joint venture company, ROK Brazil Technologies, had wanted to create and operate Brazil's first lottery to be played on mobile phones.
With every handset being a lottery terminal, people are able to play the lottery via SMS without the need to visit a ticket distributor.
On Oct 1, 2004, Netbooth had formed a Multi-Million Dollar Revenue Alliance with Kiron Interactive to organize Virtual Racing Kiosks in Brazil. Netbooth, a wholly owned subsidiary of Carnegie Cooke and Company, had formed a Strategic Alliance with Kiron Interactive to develop Virtual Horse Racing Kiosks combining the products of Kiosk Software (www.kiosksoftware.com) and Vbet, a complete and total system that would enable users to wager on Virtual Horse races that are rendered on demand.
Chile
In Chile, a Finnish-based provider of online and mobile gaming solutions, EGET, on September 16, 2004 has won a deal to deliver new online games for Polla Chilena de Beneficencia, the state lottery operator of Chile. EGET said it was approached by INTRALOT, software supplier to Polla Chilena. They said that by pooling the resources and skills of the two companies' development teams, were able to ensure that the games could be customized and integrated into Polla Chilena's current gaming platform in the fastest and most cost-effective way.
Columbia
According to El Tiempo news, the 25 companies which form Sociedad Nacional de Apuestas Permanentes e Inversiones (Sonapi) had modernized their traditional betting games under the name of MiChance, hoping to fortify their operations in the situation of rising competition from international companies. The multinational Gtech Company, which operates the Baloto game, had made a deal with the Apuestas e Inversiones Arturo Echeverry Company to offer an online betting game called Pagatodo in the Baloto outlets. Sonapi also intends to offer online products.
The gaming and betting industry in Colombia is estimated to be worth pesos $2bil this year.
Review Continent

kashif
Posted on December 4th, 2010


+1 votes
South America Stats
South America Casino Stats
Countries w/ gambling:

12

Cities with gambling:

184

Total casinos:

399

Gaming tables:

2,767

Slot machines:

59,085

Poker rooms:

77

Sportsbooks:

3

Bingo halls:

35

Horse tracks:

10

Greyhound tracks:

0

Lotteries:

5
More South America Gambling